Our projectors guarantee that you are seen
Are you organising an event? Our projectors are the answer, ranging from very simple projection solutions to extremely large image projection. Our rental projectors from leading brands combine high-end technology, high resolutions and luminosities with extremely versatile connectivity and advanced features. The images can still be easily seen even in strong daylight.
Extra power with advanced multi-screen projection
The sophisticated combination of smart software with powerful projectors makes multi-screen projection possible. You can display one extremely large image on a mega projection screen or on various projection screens without visible joints. This is known in the jargon as seamless projection. It is also possible to display multiple presentations at the same time. By doing this you can display the presentation on one part of the screen and project the questions on another part of the screen and the speaker or business logo can also be displayed life-size. Combining this solution with (multiple) camera registration gives you even more possibilities.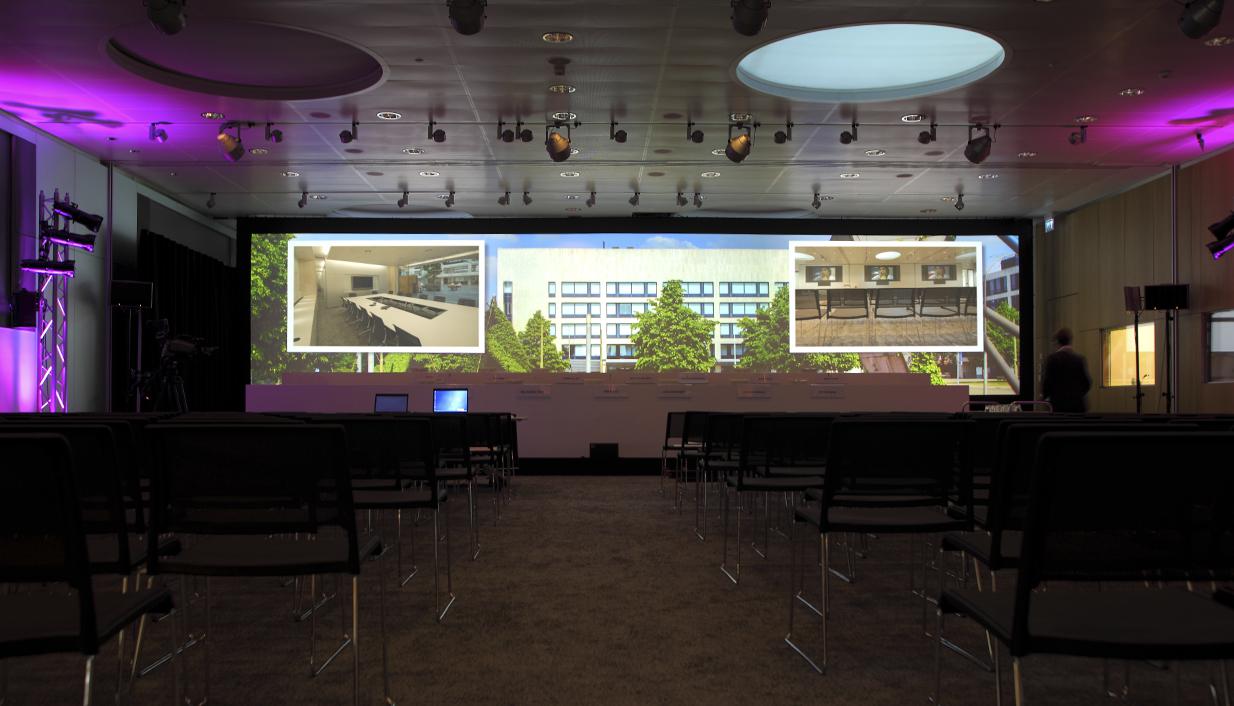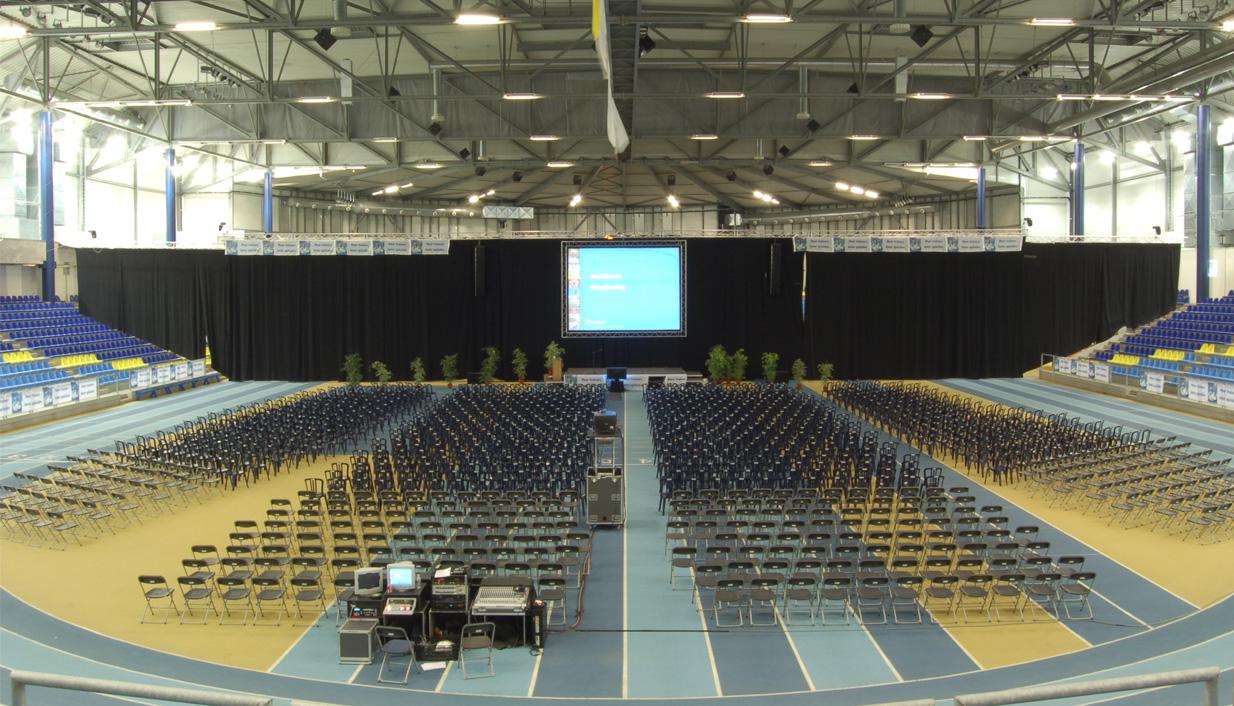 Unique 20,000 ANSI lumen projectors
You can also rent 20,000 ANSI lumen projectors from BIS|Econocom, which experts describe as of very high quality and also as some of the quietest units of their type. You can use these super projectors to offer the very best there is to visitors to your (product) presentation, award ceremonies, shows or openings. Both in terms of video and sound.
In addition to the unique light output of 20,000 ANSI lumen and Full HD resolution – specifications that produce perfect image quality even in very large and brightly lit rooms – these projectors also offer other features that will make an overwhelming impression on your audience. A number of characteristics of these super projectors:
40% smaller than comparable projectors
Unique projection distances are possible
Flexible use of content
3D technology means that content can also be shown in 3D
BIS|Econocom offers the quietest 20,000 ANSI lumen projector in this class
220 V supply, meaning that a 380 V supply is not required on site
Event Rental's expertise and stock availability make a resounding success of any and all events. And of course, the speech amplification and/or presentation sound provided by our D&B sound system are crucial to the final result.
Event Rental helps you make an unforgettable impression on your audience.