Cisco Spark Board: the Cisco collaboration solution for interactive meeting, creating and sharing
Would you like to become more connected and productive when working with your teams? The Cisco Spark Board may provide the right solution for your situation. The Spark Board is the new Cloud-based collaboration solution that makes use of the Cisco touch interface. But what does the Cisco Spark Board offer? How does this device relate to the Cisco Spark service? And how can the combination of the Spark Service and Spark Board increase the efficiency and productivity of your team?
Cisco Spark, the solution for your challenges
A spreadsheet for this, an app for that, a service for something else: many teams need to work with many different, unrelated tools. This can result in a lot of lost time due to the organisation of the work activities, getting team members together and bringing them up to speed, and processing or incorporating decisions and agreements. How can we involve external team members and make sure they are kept informed? Where can we find important files? How can we make meetings more productive? Do these challenges sound familiar to you? Cisco Spark may offer the solution.
Effortless synchronisation (working together)
Cisco believes collaboration should be simple, and that technology should not be an obstacle to collaboration. Cisco Spark reduces the stress caused by switching between different tools, while still ensuring effortless synchronisation between your team. Cisco Spark is cloud-based and combines messages, phone calls, meetings, and file sharing in one package using easy-to-use apps for computers and mobile phones. Thanks to Cisco Spark, you get more done together; wherever in the world your team members are.
Cisco Spark Board, the next step
Teams can generate great ideas and make important plans during meetings. This is why Cisco wants the Spark platform to make your meetings as simple and efficient as possible. It is no surprise that Cisco introduced the Cisco Spark Board as the next step in the development of the Spark platform. It can help make physical and virtual meetings even more productive.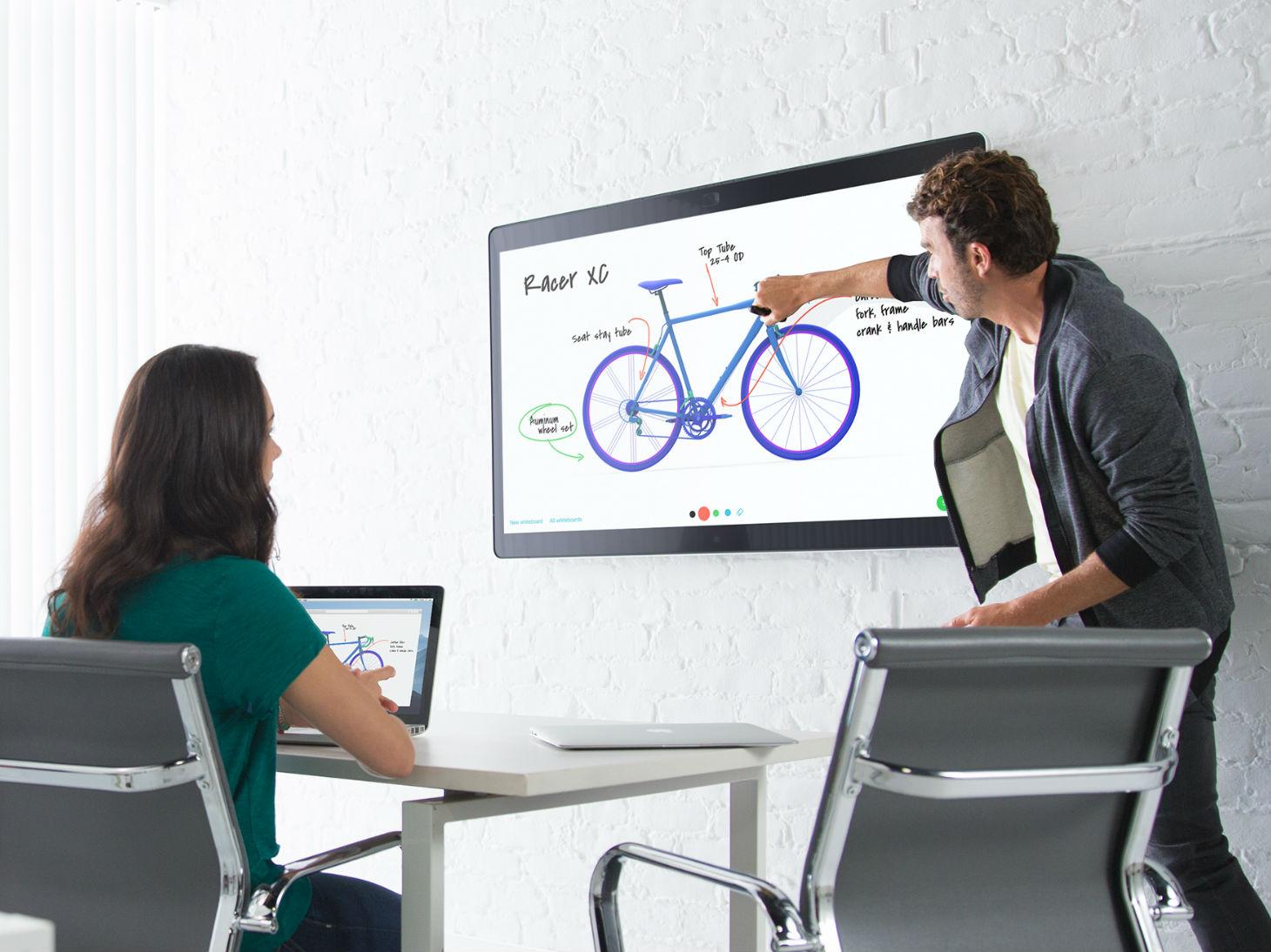 Interactive tablet and whiteboard in one
Cisco Spark Board is a 55-inch or 70-inch team tablet that can be used as a whiteboard; it allows you to meet digitally, deliver presentations, work on files and documents together, etc. The tablet can be found in physical meeting rooms, but it is fully integrated with the Cisco Spark service. For example, you can easily open any file shared via Cisco Spark and present it using the Spark Board. The ideas noted on the Spark Board whiteboard will be saved automatically to Cisco Spark, which means nobody in the team will miss them after the meeting.
What influence can Cisco Spark and Spark Board have on teamwork?
Meet, create, share - work with your team in one secure space. Cisco Spark and Spark Board guarantee a continuous workflow, before, during and after meetings, whether you are in the office or working remotely.
Would you like more information about Cisco Spark and Spark Board? Contact BIS|Econocom.
Call +31 180 - 486 777 or use the contact options on the right.