Room Management
Unexpected interruptions, ghost bookings or - even worse - double bookings… Entering a full meeting room or being disturbed during an important meeting is very uncomfortable. This often leads to irritation or annoyance. Especially if it is caused by a lack of clarity as to where meeting rooms can be booked. Or because it is not easily visible whether the rooms are available or not. A Room Management system provides a solution.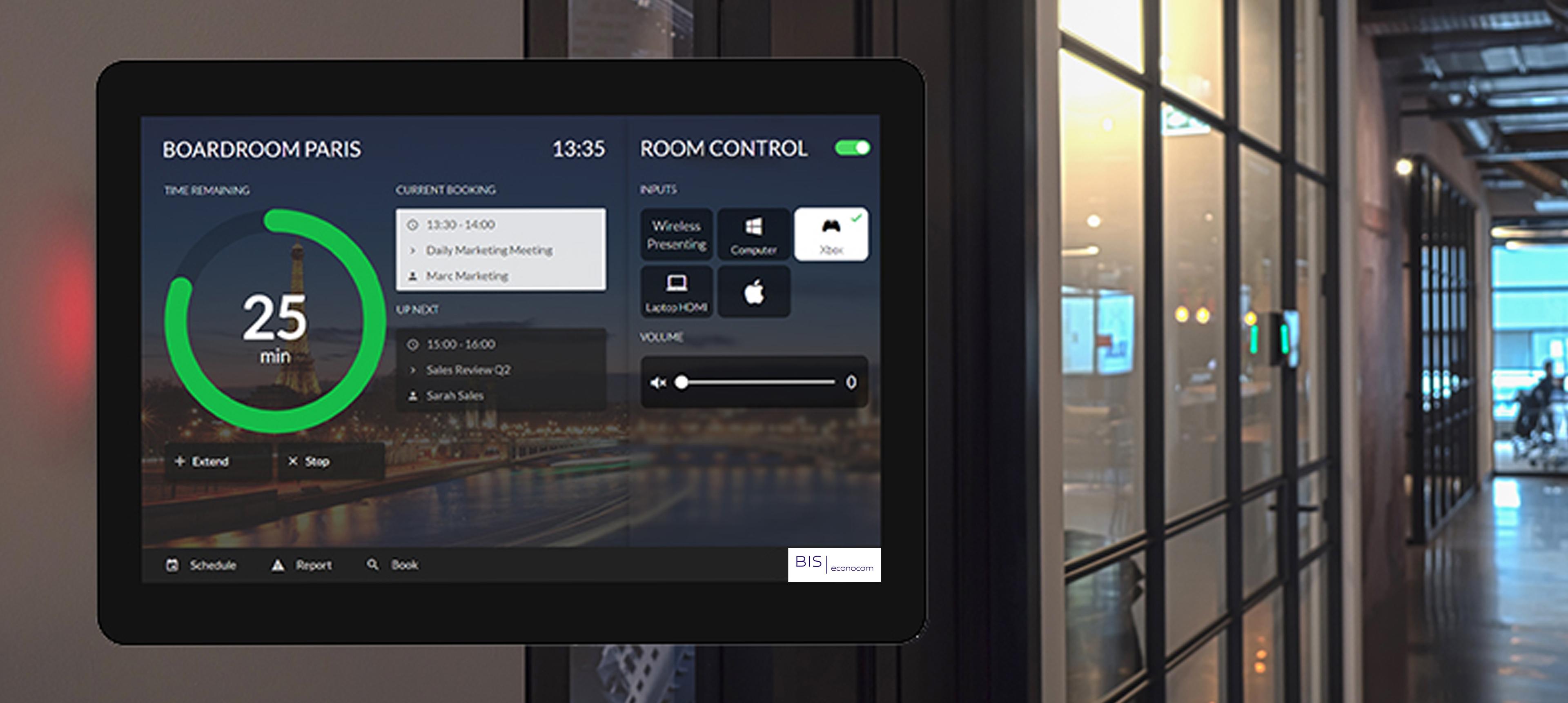 The (temporary?) one and a half metre economy also creates a significant need for a quick insight into the available workplaces or meeting rooms. After all, the workplace is shifting more and more from a fixed desk to flex desks. Increasingly, employees are working from every conceivable place where a laptop or tablet can be opened and connected to the company network. Is someone stuck in a traffic jam? Chances are that the "fixed" flex place is occupied, making it necessary to look for an alternative workplace for longer than desirable. Then again, a Room Management system provides a solution.

But the possibilities go far beyond that… In combination with additional technologies, Room Management systems offer more than "just" insight into the availability of a room. In this combination, Room Management systems contribute to minimising the actions to manage rooms and additional facilities, monitor occupancy and provide insight into the routing to these rooms. This applies to both meeting and workplaces.
Read more about: