To the workplace in a safe and smart way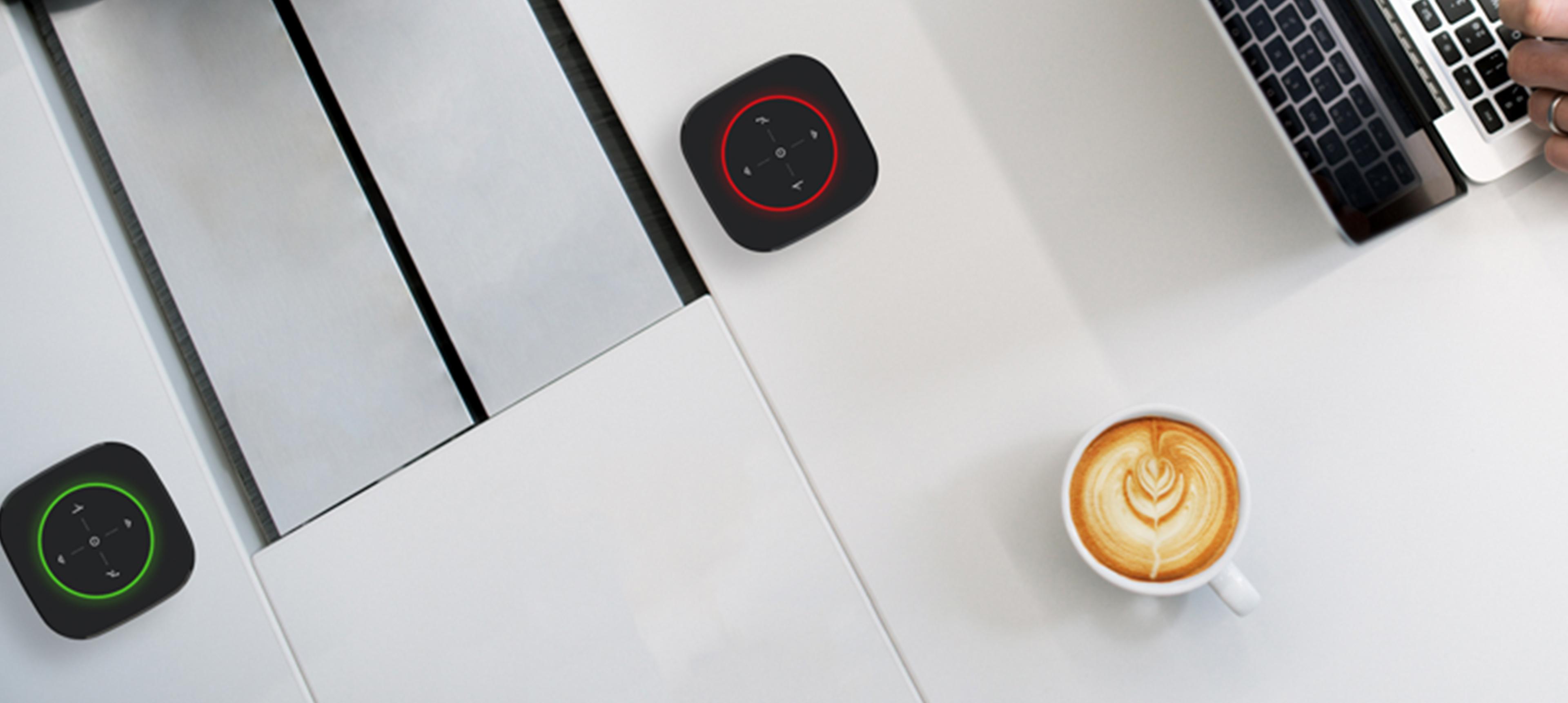 Increasingly, employees can work from every conceivable place where a laptop or tablet can be opened and connected to the company network. This also raises the question of whether the favourite workplace is still free and whether someone can work in the vicinity of certain colleagues.
Searching and finding workplaces and colleagues
In order to remove uncertainty among your employees about the availability of a workplace, there exist systems that provide real-time insight into such a situation. For example, via a mobile app or on a large availability display you can see where your colleagues are at that very moment and which workplaces are still free. Perfect to join the team you like to work with at that moment. A nice addition represents the possibility to read out personal ID cards (personnel cards) via RFID with card readers, which in turn are linked to the Room Management system.

Reserve flex places in a safe and coordinated way
In order for your employees to be able to work safely in the office again, a kind of streamlining will be necessary. With handy solutions to coordinate who, where and when comes to the office, you can control the number of employees and the distribution across your workplaces. As the employer, you determine the number of days that each employee can work in the office and the maximum capacity per floor and per zone. Employees can register the days they want to be in the office and the zone where they want to sit. Thus you give your employees the freedom and flexibility they need and you always keep insight and control over the use of your office.

By innovating as a company with smart applications and programs, you can guarantee the safety and effectiveness of your staff. Curious about what other smart solutions exist to prepare your company for the hybrid office society? Call BIS|Econocom on: 015 287 487 or contact us via the contact block on the right.