Building Management and Control
In order to benefit from all the options that you have in a smart building, a professional system for building management is essential. BIS|Econocom has been supplying versatile solutions to manage and control all the audio-visual equipment for many years, together with lighting, dimming and thermostat in one or more spaces. You can read all about it our audio-visual solutions.
In addition, we have the knowledge and partners to install complete building management systems in your (new construction) premises.
Energy management
Your building is full of solutions for lighting, heating and cooling. Not to mention other equipment. Do you have any idea how much energy these appliances consume? Have you ever thought of a way to check and control the energy consumption? BIS|Econocom building management systems offer you this insight. Thanks to clear dashboards you get insight into historic and current consumption and you can see in real time the effects of the measures you take to save energy. You create a more efficient and sustainable building.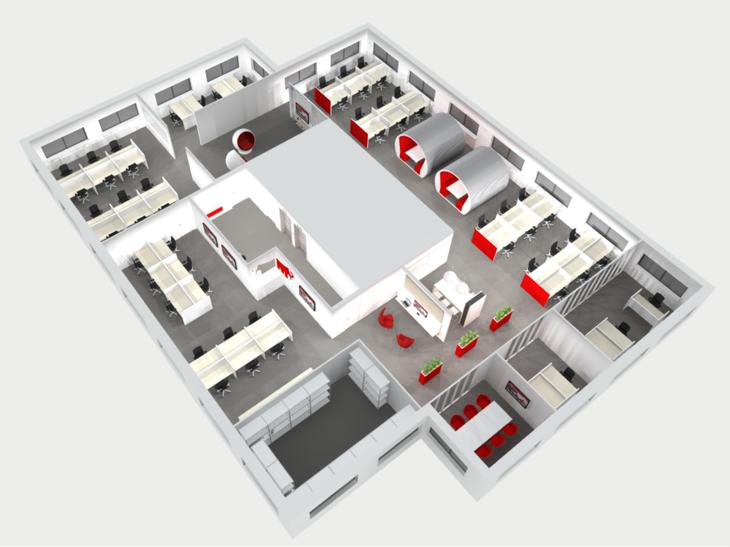 Full control of buildings
What a control system does on the "small-scale", a building management system does on a large scale. You can centrally operate and control all the equipment in one room, within one building and even an entire building complex. Do you want to dim the lighting in a factory hall? Or start the presentation equipment in room Y in advance? Are you curious about the user statistics of all LCD screens integrated in your premises? Or would you like to set the air-conditioner slightly cooler? The intelligent systems for complete building management make it possible.
Programming and interface design
You only use the full potential of a professional system for building management if it is prepared and programmed by an expert. BIS|Econocom has several programmers on staff who programme the optimal configuration for your situation. In addition, the graphic specialists of our digital productions department design intuitive interfaces for maximum ease of operation.
More information? Free advice?
Would you like to know more about the added value of a building management system? A free advice consultation with one of our experts? Please contact us today.
Please call BIS|Econocom: +31(0)180 – 486777 or use the contact block on the right.