The right audiovisual support for a quality funeral service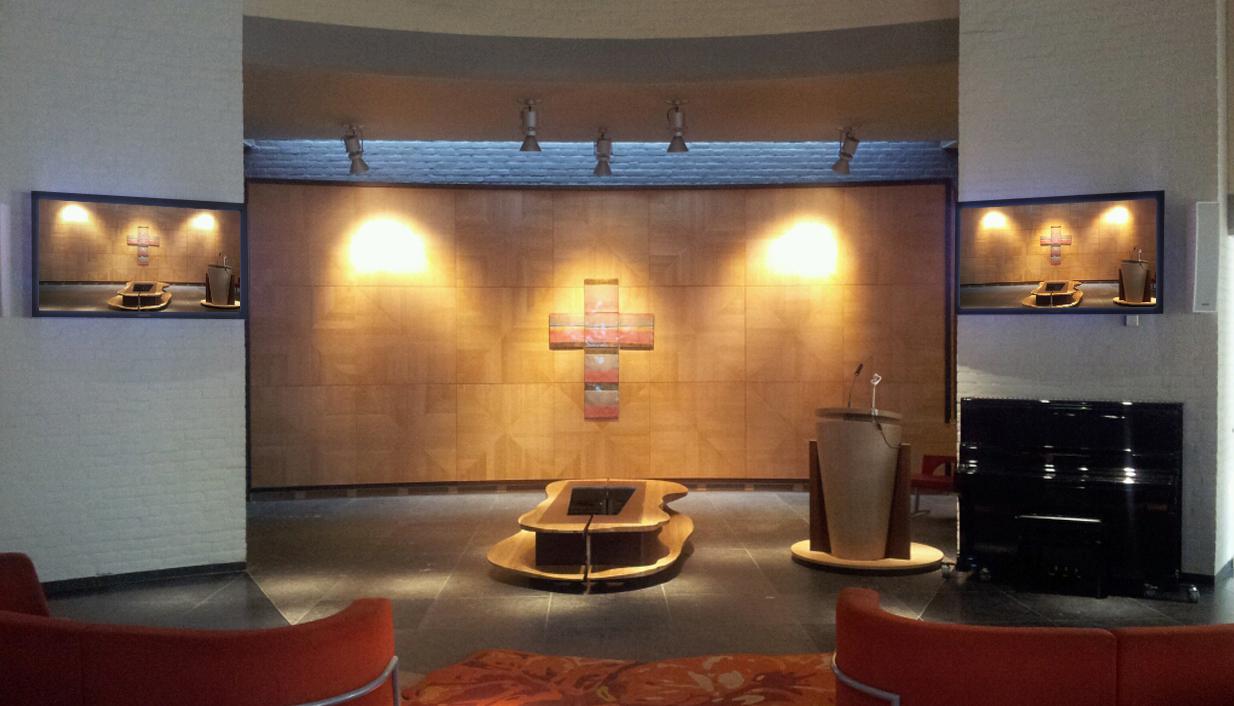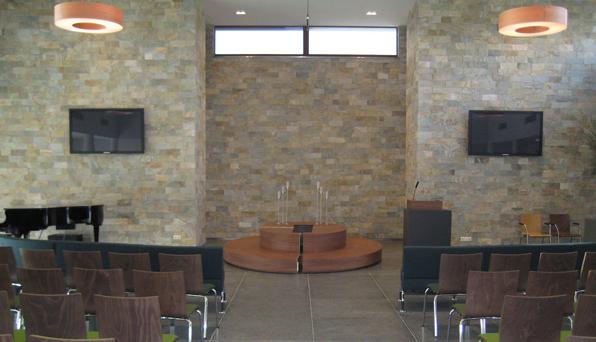 As a funeral director, you are very closely involved with people who have recently lost a loved one. This is a major event that leaves behind a deep and lasting impression. In your profession you are dedicated to doing everything possible to ensure that the funeral takes place in the most professional manner, in a dignified and engaged atmosphere.
BIS|Econocom helps you to do this. Through the use of audiovisual solutions, BIS|Econocom ensures that your funeral home is arranged in such a way that the entire ceremony can be shared in the best possible manner and that your dedication is felt in a special way. We ensure that the entire system, from the image display units and audio systems to control systems are configured for a flawless and appealing transfer of information.
BIS|Econocom offers special possibilities to your funeral home:
Unique in the funeral services sector: BIS|Econocom MDS, memorial distribution system. The BIS|Econocom MDS system has been specially developed in order to allow simple management, facilitation and registration of funeral ceremonies. Play-lists consisting of alternating audio, video, photos and presentations can also be composed beforehand using MDS. More information about BIS|Econocom MDS can be found here.
It is important that visitors know immediately where they are expected and can see straight away that you have set everything to work for them. Providing solid information is a vital part of this. Our digital signage solutions (narrowcasting) offer an answer.
Give relatives the opportunity to remember the deceased with a fitting and atmospheric display of photos, films and quality sound. Incorporate a projection and/or splendid LCD and LED screens into areas where memorial services are held, speeches are given and where people meet and wait for each other.
Streamline the way you play music. No more switching between CD players. Simply plan the entire ceremony using a music computer. You can even gather music from relatives via a web portal.
All audiovisual equipment, but also lighting and so forth can be controlled by simply pressing a touch panel. No more switching between all of the different sources and controls for your equipment. Thanks to the option of working with 'presets', nothing can actually go wrong any more.
Use intelligent camera systems which automatically zoom into speakers and which can also be operated from a control room. Camera recording makes it possible to show a ceremony in various rooms. An added benefit is that you can provide the ceremony to relatives on DVD. This is a valuable keepsake.
Combining the camera system with BIS|Econocom Webcasting technology allows you to broadcast the funeral on a secure internet portal. This allows family members and friends who live abroad, or those who are unable to be present due to old age, illness or disability, to nevertheless follow the funeral (live or on-demand).
Create a special atmosphere with LED lighting. LEDs have a long life, use little energy and have low maintenance costs. What is more, LEDs can also be incorporated into your architecture.
Our interior designers are specialised in designing atmospheric rooms where respect, remembrance and meetings are of prime importance. Furthermore we ensure that the rooms closely match your company style and the rest of your interior.
Do you need additional equipment on a temporary basis? Event Rental provides high-quality rental solutions. BIS|Econocom solutions are discreet. Our professionals dress appropriately and work in the background.
We count many large and small funeral providers amongst our clientele. Take a look at reference projects.