AEGON Conference centre
BIS has been our partner for many years for all our – highly diverse - audio-visual solutions. From temporary rental solutions at our events to the premium furnishing of meeting rooms… we are and are always supported by BIS. It was therefore self-evident for us to entrust BIS with the facelift of the interior of our conference centre. BIS has also taken care of this assignment for us to our full satisfaction. - AEGON
Aegon and BIS have had a very good relationship for many years. Thanks to this intensive collaboration, BIS knows exactly what AEGON wants and needs in the field of audio-visual & IT solutions and room furnishings. Over the years, BIS has been able to set up dozens of meeting rooms, learning centres and conference facilities. In addition, BIS is AEGON's dedicated partner for the audio-visual support of AEGON's events, such as the celebration of AEGON-sponsored sports teams.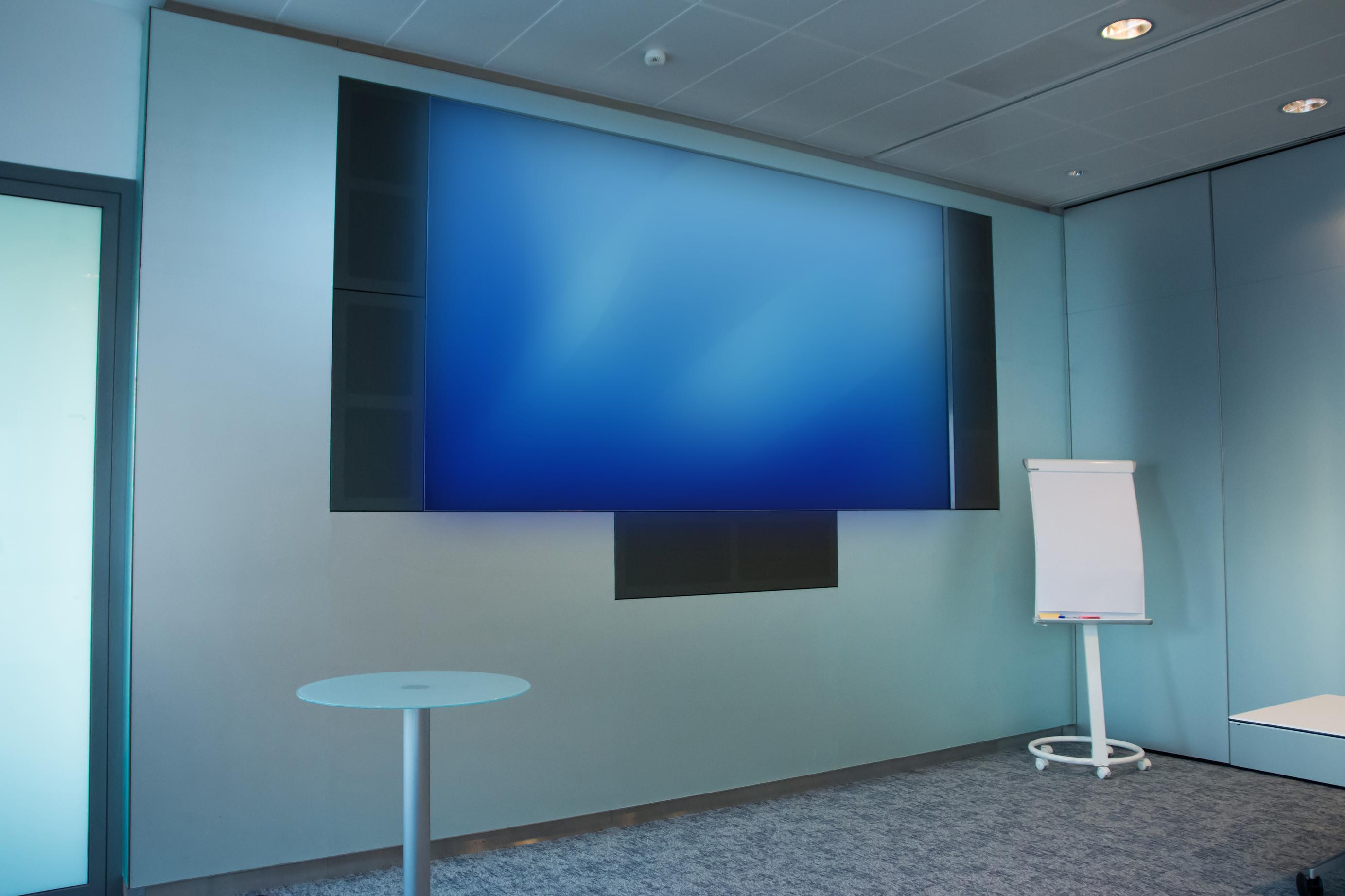 Renovation of the conference centre
Conversely, AEGON's facility managers know exactly what BIS can do for them. Often we can almost guess what the other is thinking to find a solution. In addition, these AEGON employees have experienced that they can not only rely on BIS when it comes to AV & IT technology, but also that BIS has a strong presence in the field of interior design and furnishings. When the interior of the conference centre at AEGON's office in The Hague needed a major overhaul, it was clear from the start that BIS could take care of it.
Fresh look - from floor to ceiling
The special thing about this order was that there was no need to supply any equipment at all. BIS was commissioned to ensure a fresh and open look, from floor to ceiling. In addition to replacing the obsolete fitted carpet, AEGON asked BIS to come up with an original and well-suited solution for the ceiling. The roof of the conference room contained that disturbed the image reproduction in the room and did not benefit the appearance of the space.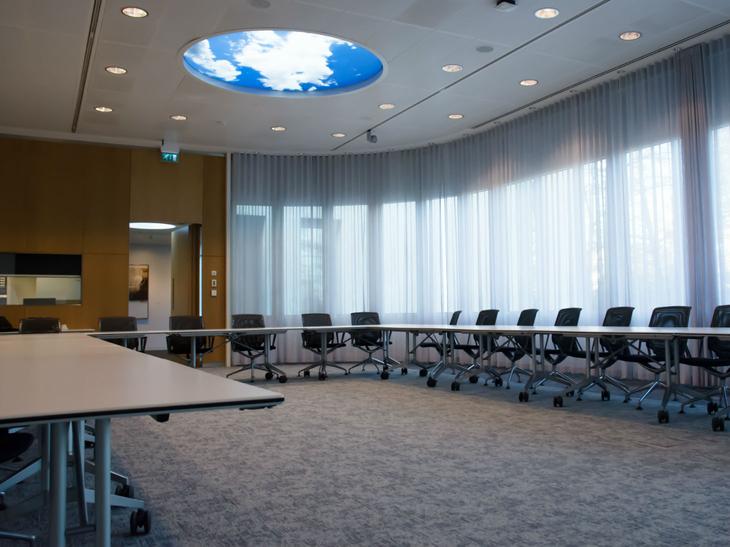 The outside feeling inside
Clearly, the interior designers at BIS knew how to deal with this challenging question! They made various proposals and designs that fit in with the application of the space and the character of AEGON's organisation. Stretch ceilings with a print of clouds have been installed in the skylights, with daylight fittings above them. These are switched with the light intensity from outside, so that the light in the room remains very realistic. Moreover, the "cloud sky" provides a very natural effect to the conference room; fresh, energetic and modern.
Would you also like to benefit from the interior power of BIS
Are you curious what BIS can do for your interior? Would you also like to receive a customised design of your meeting room?
Please call BIS on +31(0)180 - 486 777 or use one of the contact options on the right.