Room design and Audio-Visual & ICT integration
BIS|Econocom provides advice on, designs, produces and maintains buildings and rooms customised to users' preferences and/or provides maximum support for users in their work from the vision that technological intelligence will penetrate deep into every working environment, every building and every workplace. We do this by focusing on design, audiovisual and IT technology and use (bricks, bytes & behaviour) and achieving an ideal match between them.
Our mission is to ensure an optimum working environment in which users feel comfortable and in which they transfer information efficiently and easily in a visual and interactive manner, share knowledge, develop ideas and work (together). We do this with a combination of competences in the area of smart buildings and smart offices, IT & development, audiovisual solutions, collaboration and videoconferencing, narrowcasting (digital signage) and interior design; all combined, of course, with a well-thought-out programme of services. Furthermore, BIS|Econocom has an excellent reputation to maintain in the field of event rental and digital productions.
BIS|Econocom services focus on the commercial and institutional end user, for whom we produce and maintain thousands of presentation, information and communication rooms each year. Around 220 people work at BIS|Econocom in strategically distributed branches throughout the Netherlands and Belgium.
AV as a Service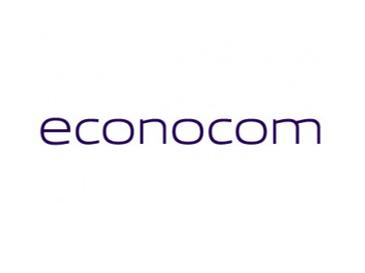 As a 100% subsidiary of the international Econocom group, BIS|Econocom offers each customer the opportunity to purchase all his solutions and services as a service. This means that the client no longer invests in advance, but only pays for what he uses. We are therefore responding to the trend from possession to use, with all the (budgetary) benefits this brings. The possibility of AV-as-a-service offers clients the opportunity to allow their organisation to grow with technological innovation, without that having a negative impact on liquid assets. They reserve cash for core activities and aren't required to write off the equipment.
Specialist market teams
BIS|Econocom has specialist market teams, the members of which have highly specialised knowledge and experience within their relevant target market. The dedication of our market teams means our clients can be assured they are being advised of the very best solution for their situation. Another advantage is that the BIS|Econocom market teams can pass on developments and needs observed in their market to our manufacturers, which use this information in their R&D programmes. Products and solutions are then better tailored to requirements in the market.
Certification and Industry Associations
BIS|Econocom in the Netherlands is an ISO 9001 and ISO 14001 certified organisation. In addition, BIS|Econocom is VCA**certified and we are Certified Microsoft, Cisco, Polycom, StarLeaf, AMX, Crestron, Extron and Siemon Partners. Because of these certifications, our clients are assured of excellent quality assurance, proactive environmental policy, professional procedures and processes, which are strictly monitored by various standardising authorities.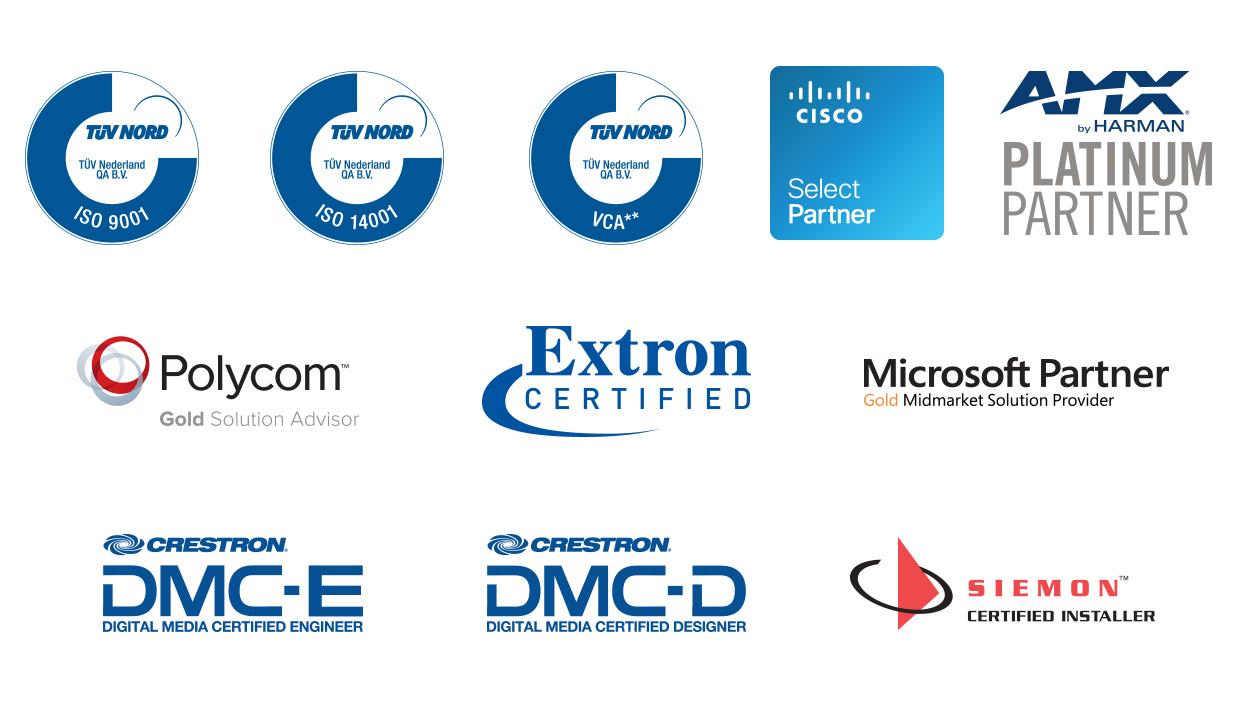 PSNI Global Alliance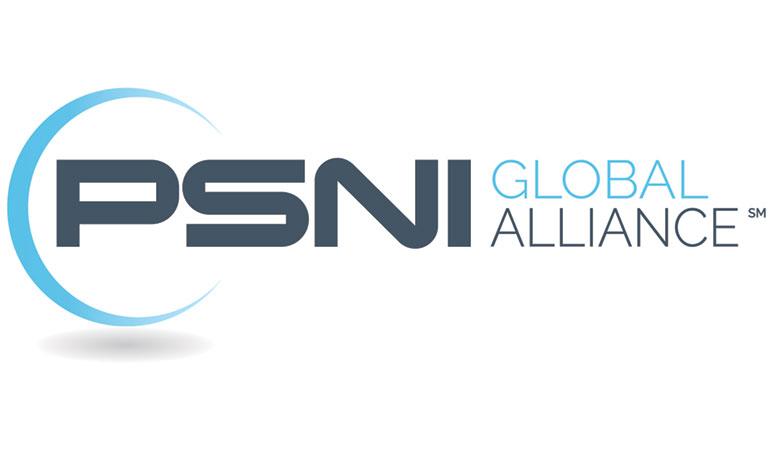 BIS|Econocom is also a member of the PSNI Global Alliance. At the request of the PSNI Global Alliance, BIS|Econocom represents this alliance in both the Netherlands and Belgium. PSNI is a serious and all-round respected network of professional AV & IT companies, which stand out one by one in their home market due to their quality, knowledge and added value, not least due to the breadth and content of their portfolio solutions and services. By collaborating with recognised partners within the network and sharing knowledge, we are able to provide our international customers with an even better level of support.
BIS|Econocom & the environment
Operating in a sustainable way is high on the BIS|Econocom agenda. We strive to achieve a responsible balance between the financial aspects of managing a business and social and ecological considerations. The focus here is on the people, planet and profit pillars. Sustainability is becoming increasingly integrated within our business operations, as well as within our growth strategy and day-to-day activities. BIS|Econocom NL's ISO 14001 certification is confirmation of this.
Innovation Centres
All BIS|Econocom locations have a fully furnished Innovation Centre at their disposal, in which visitors can see and experience what we mean by room furnishing and complete AV & IT solutions. A visit provides a clear picture of the multi-faceted possibilities that we have in house for you: Complete rooms and AV & IT solutions where picture, light, sound and IT infrastructure are completely aligned with each other and with your needs.
BIS|Econocom branches
BIS|Econocom is strategically situated in the major economic areas of the Netherlands and Belgium. A BIS|Econocom specialist is available by appointment at our branches to answer questions and personally discuss with you, the client, what may fulfil your requirements.
Subsidiary Econocom
BIS|Econocom is a 100% subsidiary of Econocom. Econocom designs, finances and supervises the digital transition of companies. With over 10,000 employees operating in 19 different countries and a turnover of over €2.5 billion, Econocom has all the necessary traits in house to guarantee the implementation of large-scale digital projects: consultancy, sourcing, technological management and funding of digital assets, infrastructure, application and business solution services and project financing. Both organisations strengthen each other. Econocom finances the digital transformation within organisations of every size and in every sector, and BIS|Econocom has the technological knowledge and the ecosystem to achieve this transformation at an audiovisual and IT level.
Call our headquarters: +31 180 - 486 777 .