Conference call solutions for the business market
BIS|Econocom offers multiple conference call solutions for the business market. From small meeting rooms of four persons to meeting rooms up to 20 persons. All BIS|Econocom conference call solutions have in common that they offer crystal clear sound. Due to excellent microphone technology (360-degree audio pick-up) and advanced audio processing it feels as if your callers are in the same room.
Both analogue and voice over IP (VOIP) conference call solutions
BIS|Econocom offers both analogue and digital conference call solutions. Together with you our advisors look at the options within your room and organisation and we align the right system accordingly. Whether you choose an analogue or a digital system, a conference call phone from BIS|Econocom is a fixed value in your meeting room.
Expanding your conference call phone
Is your meeting room larger or is the layout such that the sound of your conference call phone does not reach far enough, then it is possible to expand your conference call system with an external speaker and possibly additional microphones. Even if you want to hold a conference call with more than twenty persons in your meeting room, expansion of the system is recommended to ensure the best quality for all participants. BIS|Econocom gladly advises you about which configuration is the most appropriate for your room.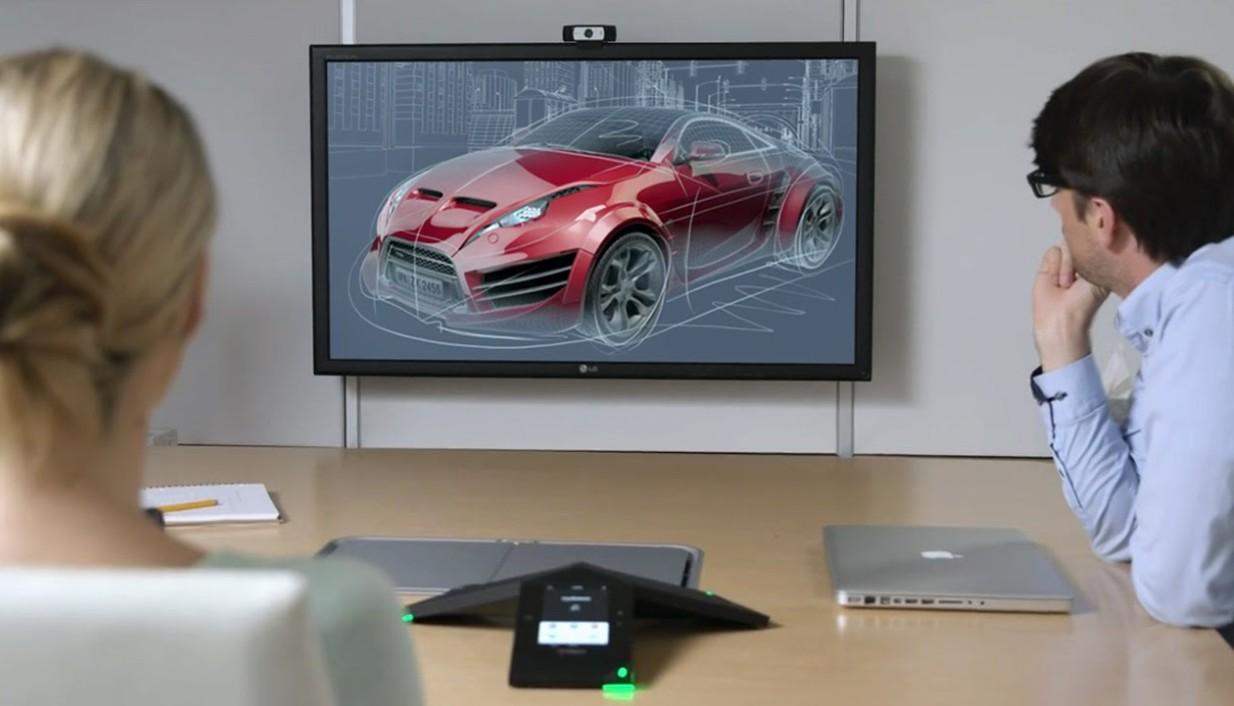 Evoko Minto takes your conference calls to the next level
Are you looking for an audio conference system that is affordable, flexible, of good quality and also looks great? Then you have to see the Evoko Minto! This innovative device has four microphones with automatic speech recognition that filters echoes for a more pleasant conversation. Due to the excellent quality, wonderful design and ease of use, the Minto won the Interior Innovation Award and was awarded Best Corporate Product 2015.
Polycom; from desktop phone to Collaboration hub
Polycom offers several business phones. From basic IP phones for work or conference phones with MS Skype for Business integration to an advanced Collaboration hub. Polycom phones offer high quality sound in a user-friendly product.
Clear conversations with Jabra headsets
The Jabra headsets and speakerphones work perfectly with all major Collaboration platforms. Whether it involves a conference phone for your meeting room, a headset connected to your smartphone for a flexible workspace or excellent headsets for your contact centre, the professional products of Jabra improve the productivity and satisfaction of your employees.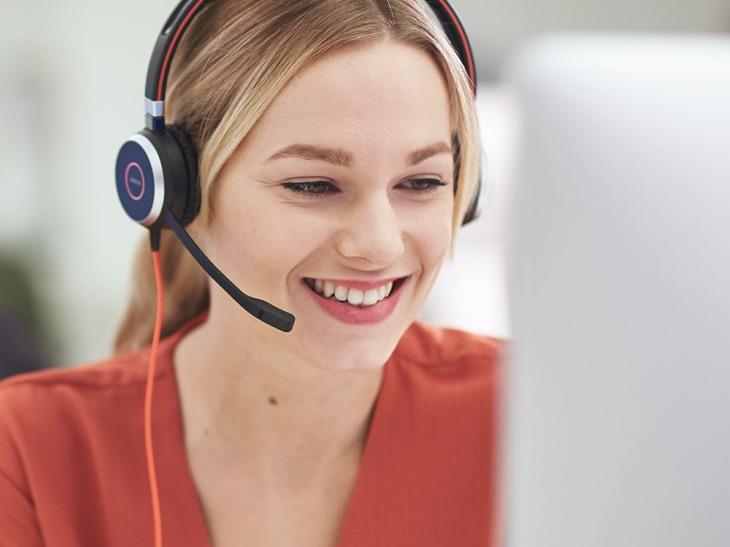 Meeting with images
In addition to conference call solutions, BIS|Econocom also provides comprehensive videoconference solutions. From equipment and infrastructure to interior design with suitable furnishings and maintenance. On our videoconference pages you can read more about these solutions.
Custom conference call advice?
Would you like more information on the conference call solutions of BIS|Econocom or the various conference call phones that we offer? Please contact one of our advisors on +31 180 - 486 777 or fill in the contact form. We gladly advise you on the various options.
As you can see: BIS|Econocom offers a wide product range of office phones and conference phones. We always have a phone that meets your requirements! Our advisors will gladly help you to find the right one for you.