Digital reception: receiving visitors digitally
From now on you can welcome your visitors and register them with the interactive hardware and software from BIS|Econocom in a professional way without needing staff. Through a beautiful, interactive screen visitors can register, search for contact persons by department, position or name to then directly contact the person that is expecting him or her.
Direct name badge printing
If preferred a linked badge printer can also be supplied. Before the user gets access to the building, a badge is printed so all employees and other people present can always see who enters. The system can also let the visitor consent to certain agreements or safety instructions in a user-friendly way.
Different versions
The Digital Reception of BIS|Econocom is available as a column, screen or desktop solution and is always equipped with a touch screen. The telephone and the webcam are optional.
For companies with multiple locations a cloud based version is also available. All branches will draw from the same database. The functions for reception, registration and signing in your visitors with the contact person are fully automated and perfectly suit the New Working concept. Don't you also want this for your organisation?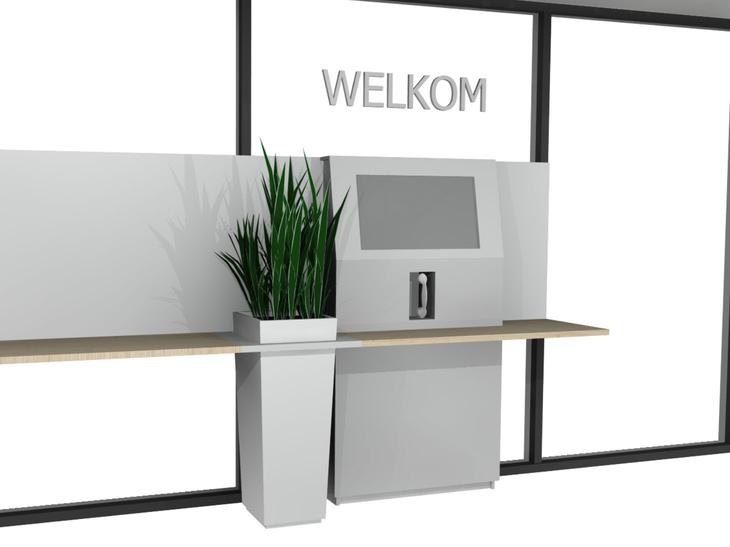 Benefits of BIS|Econocom Digital reception
Professional look
User-friendly software
Grafic design to match your corporate identity
Fits within austerity plans
Meets ISO standards
Easy to manage
Satisfied visitors
In short: with the BIS|Econocom Digital Reception you streamline your processes, you save costs and you give your visitors a more active role. Research and experience show that a lot of people find this very pleasant, because they feel "in control".
Additional options
Additionally it is possible to play an introductory instructional video and/or show an advert or information page. You can manage the reception yourself with a configuration screen customised for you.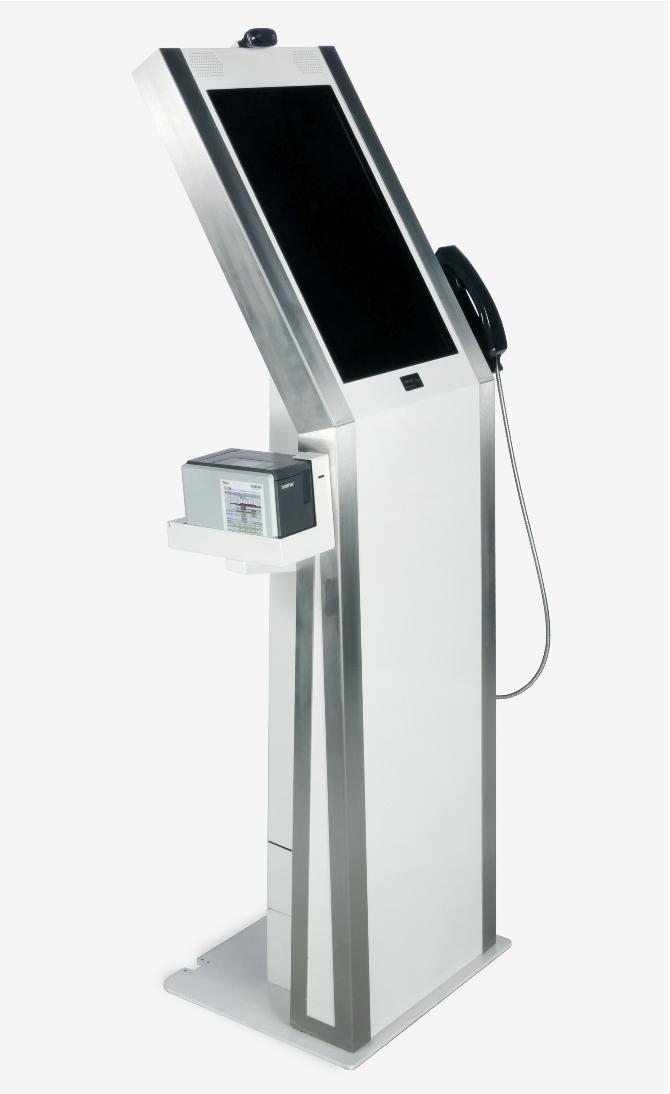 Choose for simplicity, cost saving and more satisfied visitors. Choose the BIS|Econocom Digital Reception. Please contact us for more information and non-binding advice.
Please call BIS|Econocom and ask for the Narrowcasting team: +31 180 - 486 777 .