Imelda Hospital
Imelda Hospital is a medium-sized general hospital, situated in the tranquil woods of Bonheiden. Besides the Imelda Hospital, Imelda vzw (npo based on Belgian law) also operates the residential care centre Den Olm, as well as the collective auto-dialysis centres in Hallaar and Mechelen.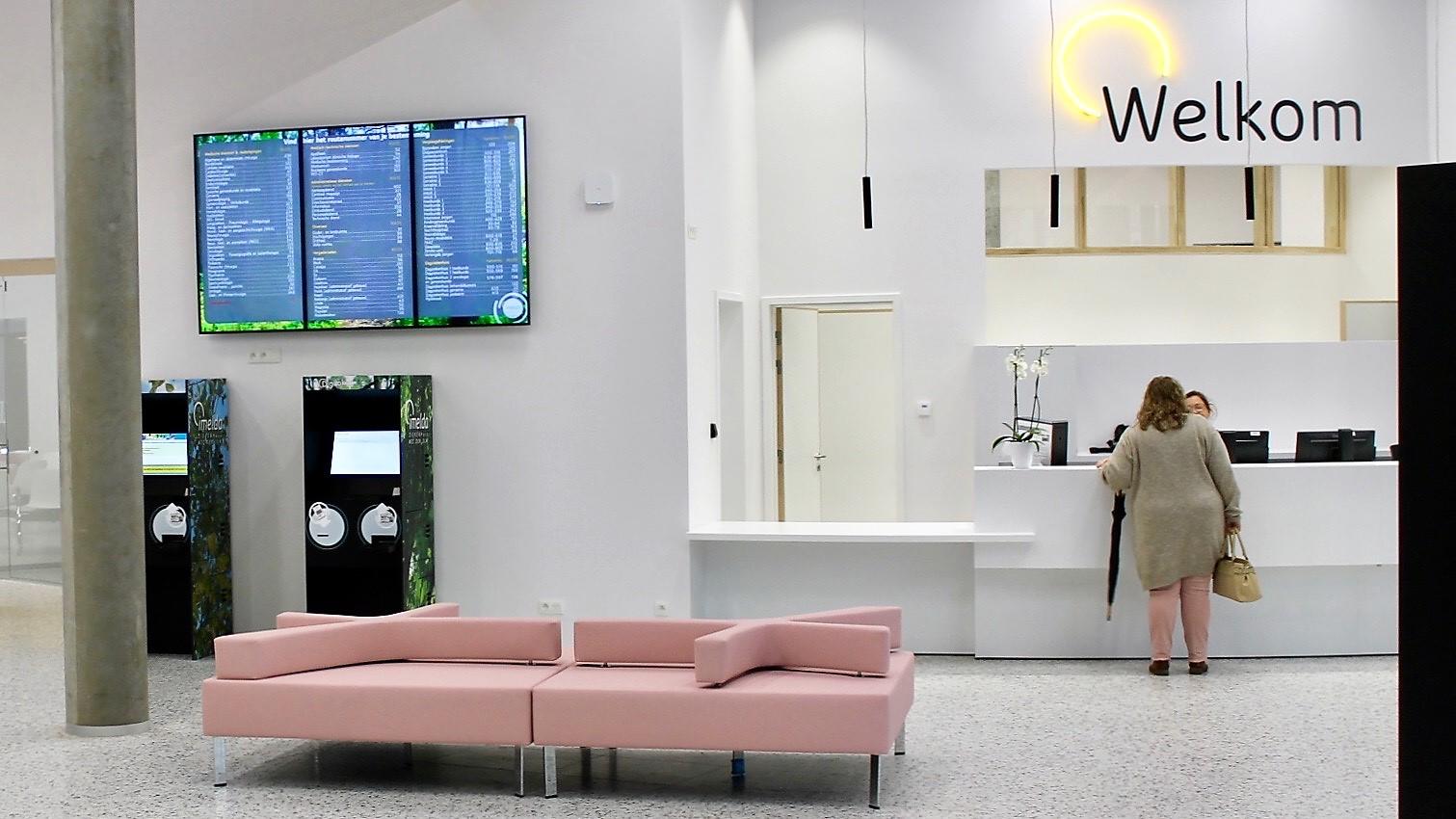 New entrance hall and reception area
In April 2018 the construction of a new entrance hall started. At the end of 2019, the new entrance building was officially inaugurated with a festive treat for patients, staff and visitors. It is an architectural masterpiece equipped with various energy-saving functions. During the renovations the four pillars were always kept in mind: reachability, green aspect, light and accessibility. BIS|Econocom was asked to integrate everything around digital signage in this soothing environment.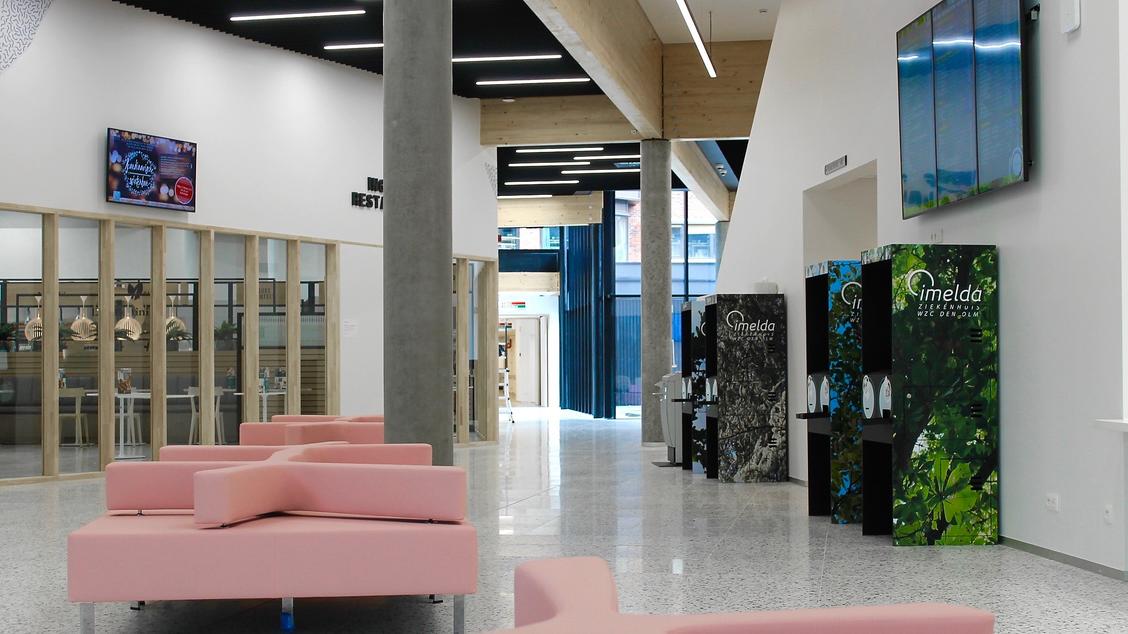 Digital Signage screens have modified the way how healthcare facilities communicate with their staff and patients. These dedicated displays also provide the opportunity to hospitals to get patients more involved and to improve the entire healthcare experience. Navigation in a hospital stands or falls with clear wayfinding. People who are not working in a hospital know very well what we are talking about.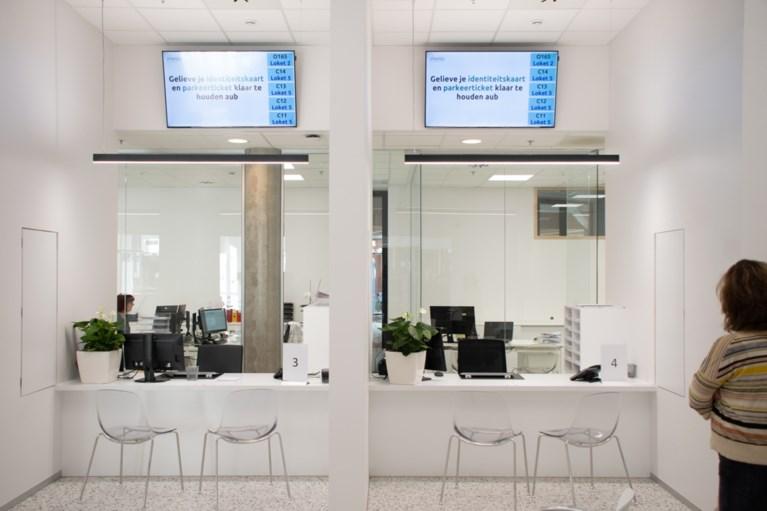 In the refurbished entrance hall and the connecting corridors & wards BIS|Econocom installed professional Samsung displays. Through these 4K image carriers, all useful messages and campaigns are communicated to the staff and visitors. In addition, news, weather & traffic information is also displayed. Together with the customer, a scenery of video walls, landscape & portrait screens was created. Three things that are crucial when entering the hospital:
Physician's signage – which physicians work in which department and are they accredited or not?
Ticketing system display – triage & guidance of patients
Wayfinding – divert people from the reception counter
PADS4 digital signage system
With PADS4, BIS|Econocom offers a well thought-out digital signage concept with which you can easily visualise your message and target it on your audience. At any time these messages can be adapted to a location, target group or time. In addition, everything has the Windows/Office look & feel and you follow a very steep learning curve. Ask us for a demonstration or demo key.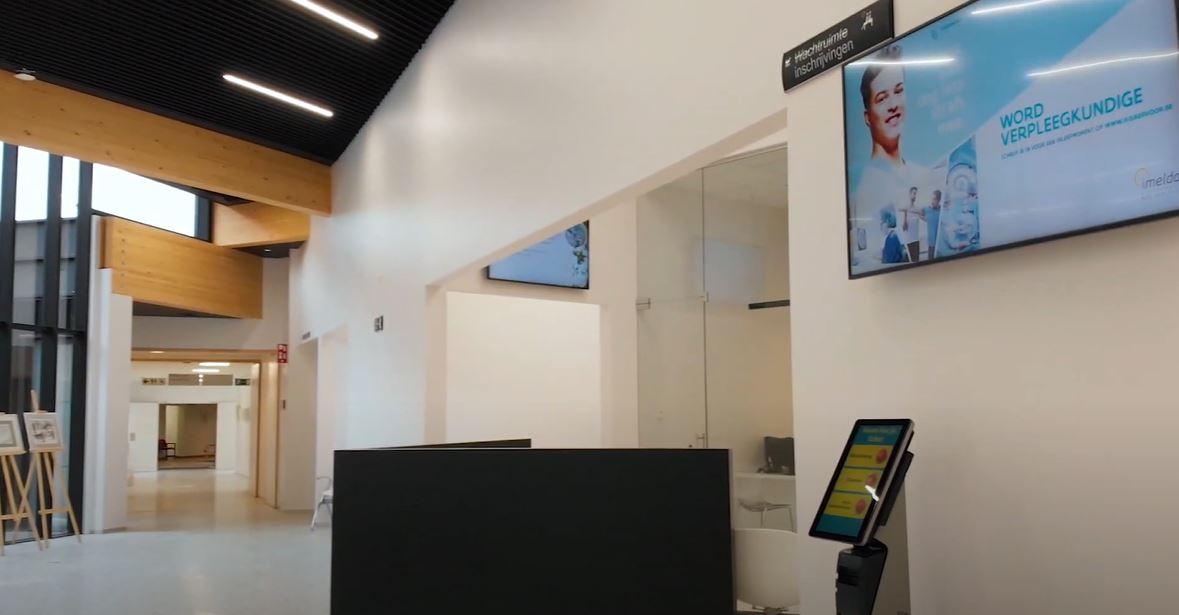 We thank the Imelda Hospital's staff for the trust they have placed in us and wish them many efficient and carefree experiences with the digital signage platform.