VisionTable High Flexible working with vision
Brainstorming, informing, presenting, conferencing, showing a plan, sharing results, short group announcements. We all know the situations. The VisionTable offers a solution. This innovative total concept with integrated (touch) display offers a beautiful solution to meet shortly, flexibly and interactively and exchange ideas.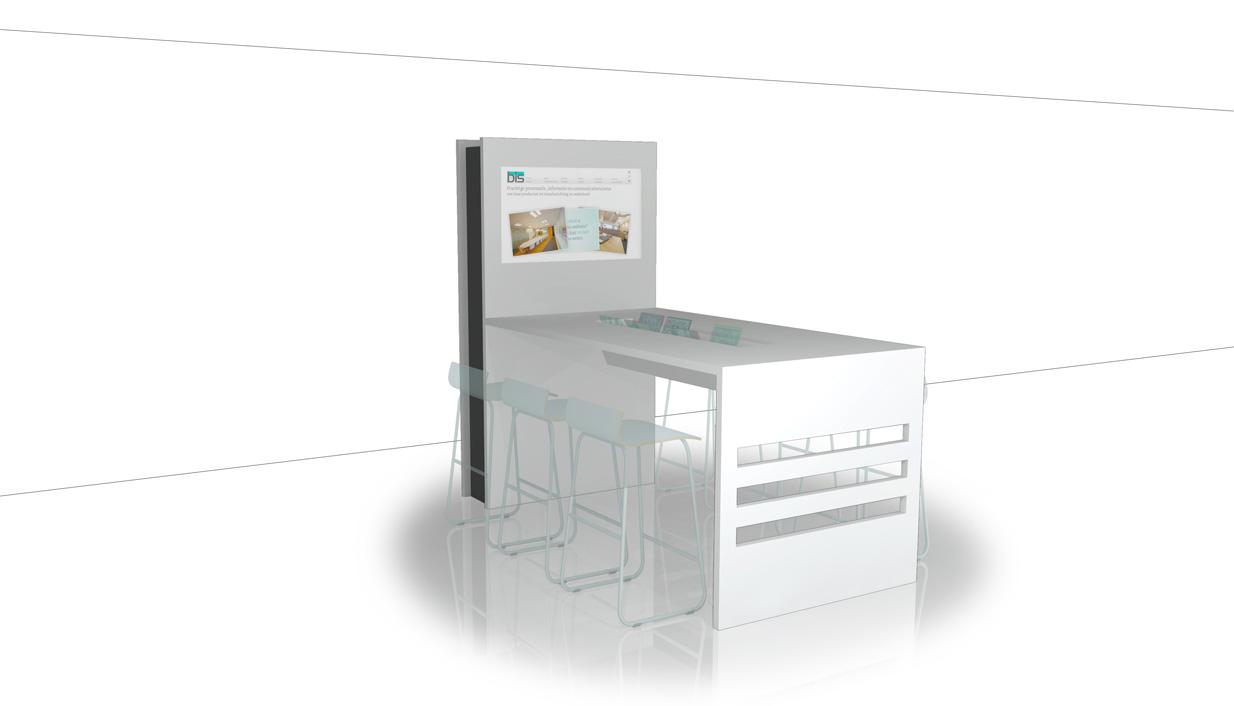 Normally the big bright LED screen shows internal/external information such as news, weather and traffic information. You have a seat on one of the high, comfortable chairs at the desk. With a push of a button you switch to your laptop, connected to integrated cable management system in the table. Your presentation is ready to start!
Secondly the VisionTable is highly suitable for use in cafeterias, company restaurants and meeting rooms where colleagues socialize and talk casually. This concept offers the right facilities for this type of "area" and is perfect to increase involvement with the common goals.