XPO Logistics
Catchy pitch with 3D impressions
In a catchy pitch, BIS presented in the form of a film 3D impressions of the yet to be realised workplace, meeting rooms and entrance; supplemented by a well-founded vision and practical information. The plans were received so enthusiastically that BIS was commissioned to make a design proposal for the layout of the new building and to carry out the proposal turn-key after approval.
Active during the construction project
Because BIS was involved in the project right from the design phase of the new building, the architectural design could be aligned to the interior design and preferred facilities. During construction, for example, BIS took care of laying the desired tiled floor, as well as installing the ceilings and electrical facilities. With the great advantage that after the structural delivery no further adjustments were necessary and the design could be completed quickly and efficiently.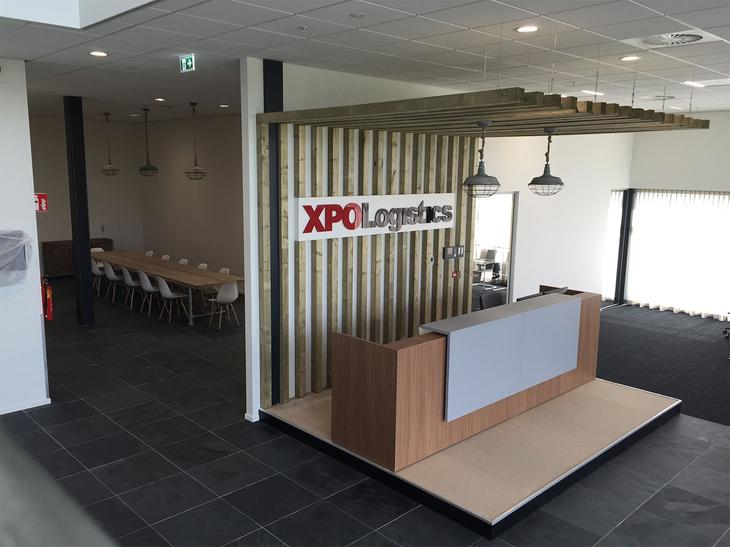 From experience to audio-visual facilities
BIS has been allowed to take care of both the interior and the audio-visual facilities, everything is optimally aligned to each other. From the glass walls, the fitted carpet, the supply and installation of the window covering, the lighting, and installation of the custom-made furniture with integrated equipment and the entire audio-visual infrastructure. Everything comes together perfectly here so that a very practical as well as a good working environment is realised.
Are you curious about what we can do for your building?
Are you curious what BIS can do for you? Would you also like to have a professional meeting room or receive a complete interior proposal?
Please call BIS on +31(0)180 - 486 777 or use one of the contact options on the right.