VisionCube and VisionShelf fine integration of accessories
Quite rightly, a lot of attention is paid to the attractive finish of a room. A room is, after all, often a business card of an organisation and reflects in many cases the degree of professionalism thereof. That's why BIS|Econocom interior architects have designed two solutions to ideally conceal your accessories as well: the VisionCube and the VisionShelf. These solutions are entirely at their best in each room, but especially in those that are used flexibly and where furniture has no set place.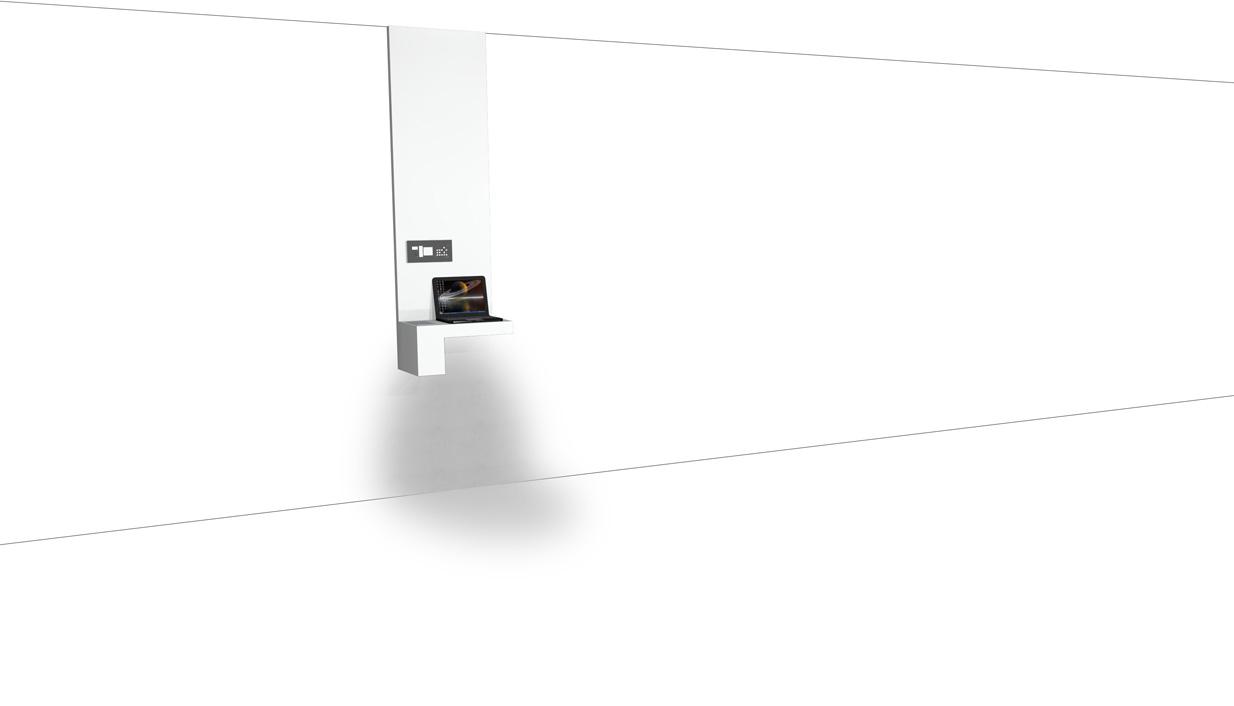 VisionCube
The VisionCube provides a terrific option for storing away your accessories near your image carrier (LCD/LEC screen or projection solution). This stylish cabinet is mounted on your wall and the cables to your display or projector are neatly tucked away. All required sources can be stored away out of sight in the VisionCube — and still be within reach. In addition, you can even operate your equipment centrally thanks to the control panel integrated in the VisionCube.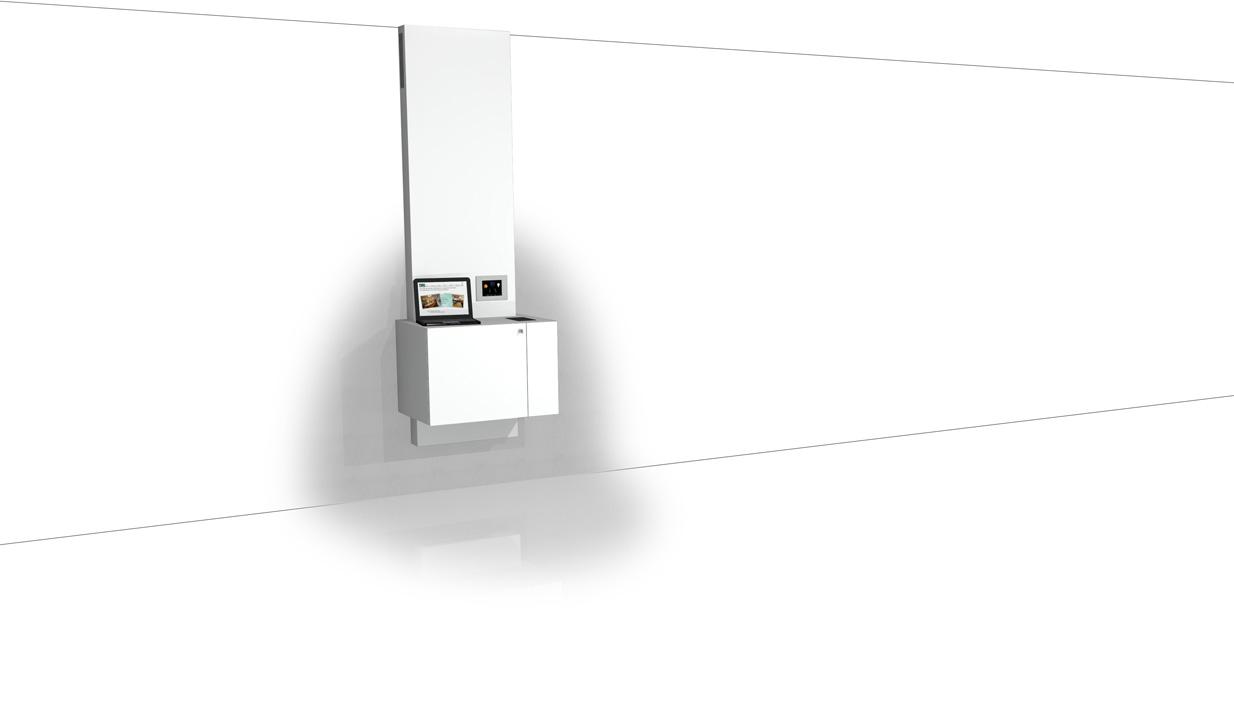 VisionShelf
The VisionShelf is a practical solution for showing your presentation from your laptop on large format displays without any cables being visible. An ideal solution for rooms in which furniture can be flexibly set up. The VisionShelf is available in four types, whereby the most extensive option has enough room to nicely store away even a PC tower. The VisionShelf can also come equipped with a control panel to operate all AV equipment.