Audio-visual upgrade of Multipharma HQ
Multipharma has 270 pharmacies scattered throughout Belgium. These pharmacies share a number of common elements that further strengthen their network (standards for services, commercial policy, wholesaling, administrative services, information and communication technology etc.).
Why BIS?
After a strict selection, BIS was selected as the most suitable partner for the major upgrade of audio-visual equipment. The wide range of our products fully met the requirements of the Client. After a few visits to our showroom, we understood each other perfectly.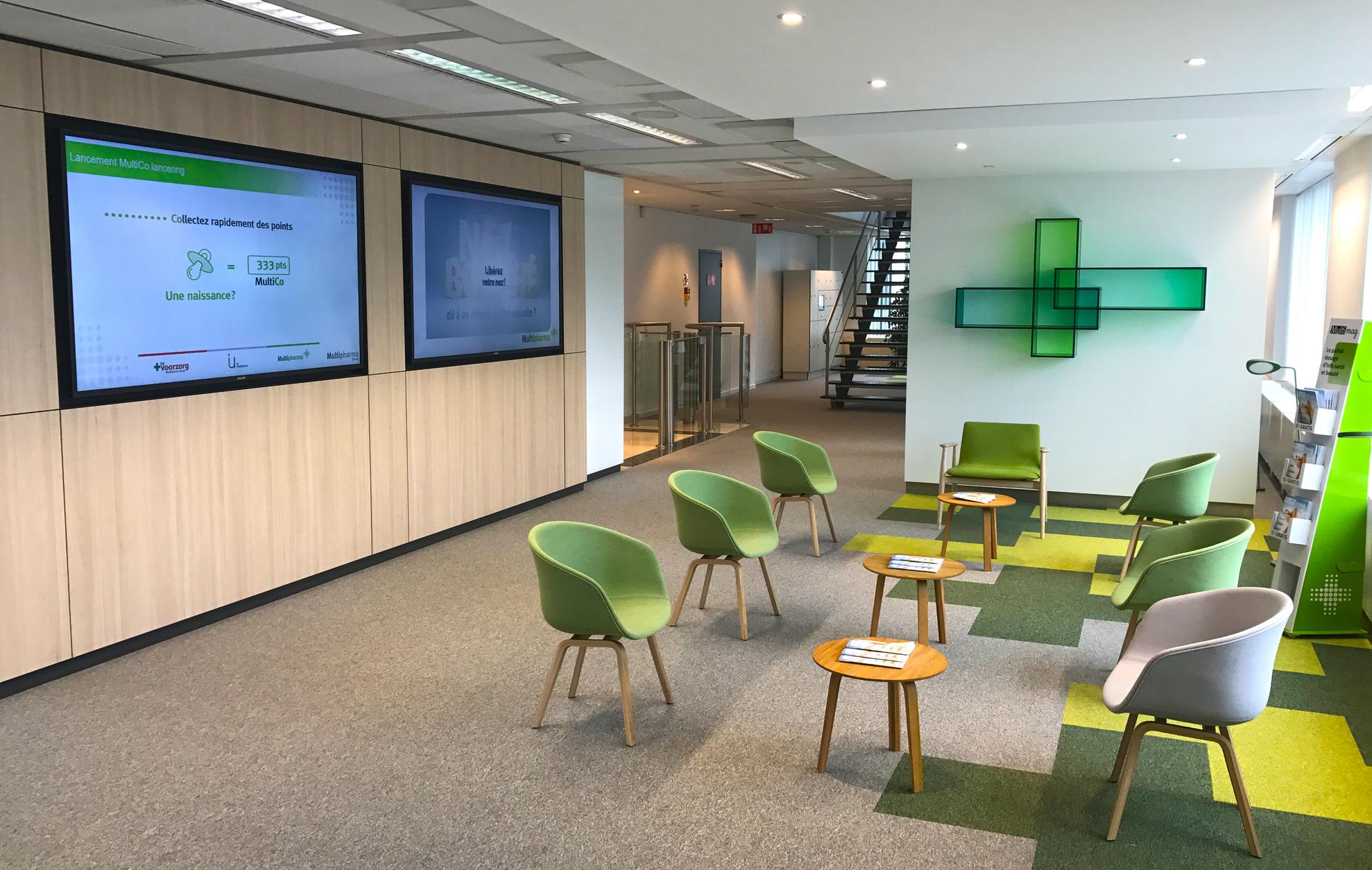 Digital Signage
Communication with the staff is of great importance, also at Multipharma. The on premise variant of our
digital signage system
was chosen. Through 18 displays (size ranging from 48" to 98"), spread across the different departments and the restaurant, everyone stays informed of what is currently happening, on and next to the workplace. Each department can post content individually, but at the same time news can be quickly pushed to any image point (if relevant for all employees). All this is easily resolved by shared network folders that are department-specific. The user only needs to drag his slide or video into the right folder. The look & feel of the content was also taken care of by BIS, the layout of the various templates fits in seamlessly with the corporate identity of the group. Various data links were made so that a large part of the information keeps itself up to date. (RSS & XML feeds, links to Sharepoint, …)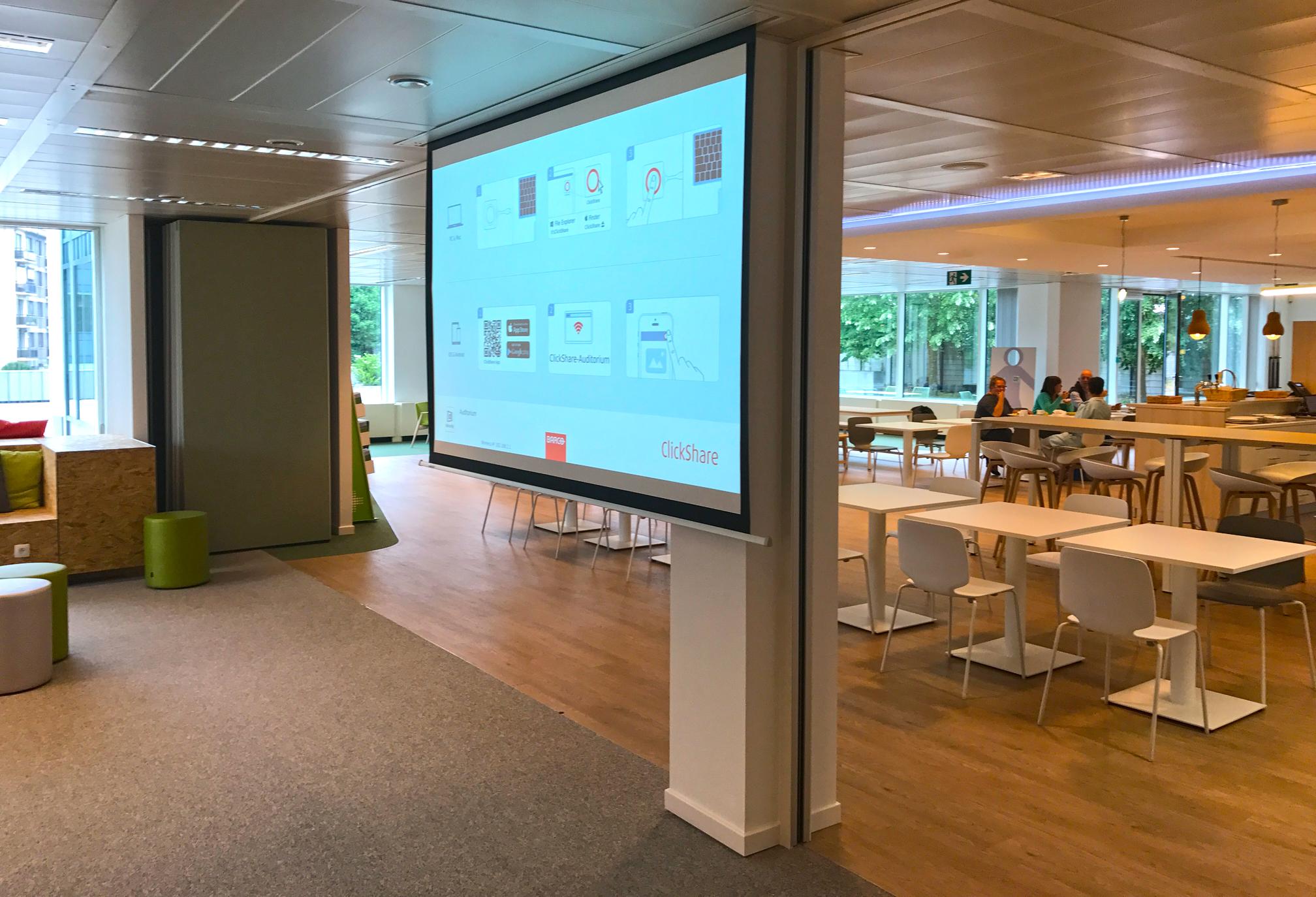 Compact meeting
Flexwork is strongly encouraged by our Client, yet a sufficient amount of small meeting spaces have been set up. Each space is equipped with a 55" Professional Philips Display and a Polycom Trio or
Barco Clickshare
so that laptops (and other sources) can be wirelessly shared with the USB dongle.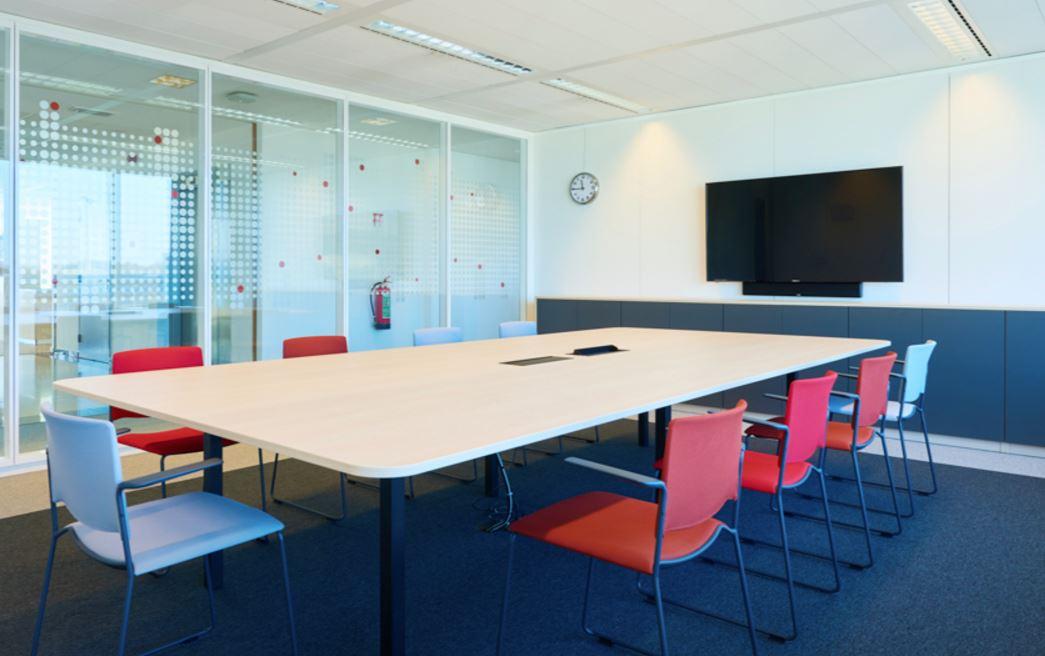 High-end boardrooms
Rooms were equipped with Video conferencing and retour monitors. In this way, we can easily show the content that is being discussed, while looking at the remote speaker straight in the eye. In addition, there are also high-end boardrooms equipped with dual Philips 98" 4K displays. These are perfect replacements for the classic projectors. In consultation with BIS, we therefore opted for a very high light output and sharpness (even without darkening the room).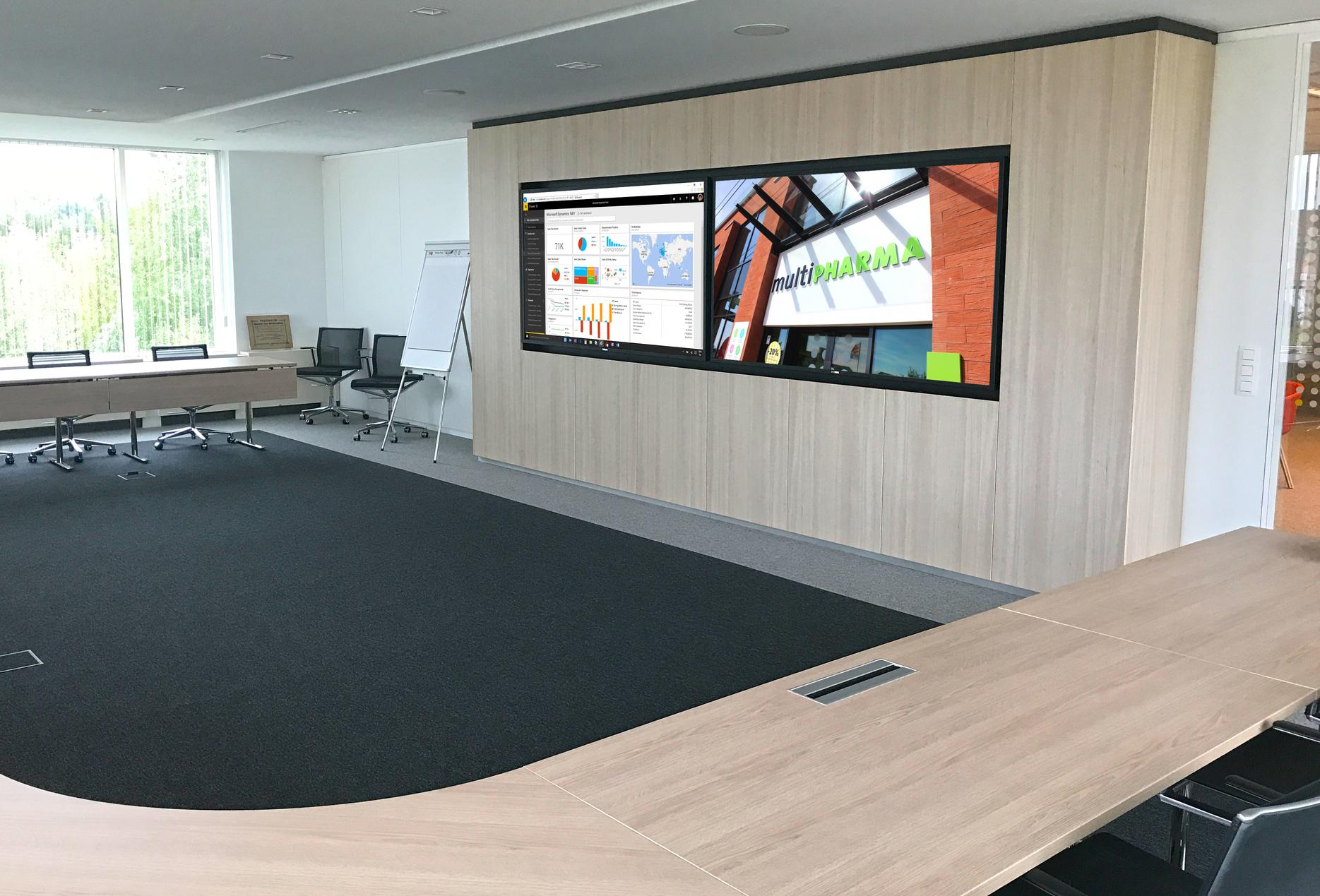 Here we would like to thank Multipharma for their confidence and the pleasant "cooperative atmosphere"!
More information or personal advice
Would you also like to innovate with technologically smart audio-visual solutions?
Please call BIS on +31(0)180 - 486 777 or please contact us through the contact options on the right.