Allianz Brussels
Allianz will be moving from their offices in Place de Brouckère and will regroup their operational activities in Brussels in new headquarters on Boulevard Roi Albert II in the Brussels North Quarter. The insurer's choice fell on one of the two towers of the 'Möbius' project. Allianz opted for a modern and ecological building that was built according to their specific needs. Moreover, it has good connections to the public transport network. BIS|Econocom is the proud AV integrator, we love projects on this scale.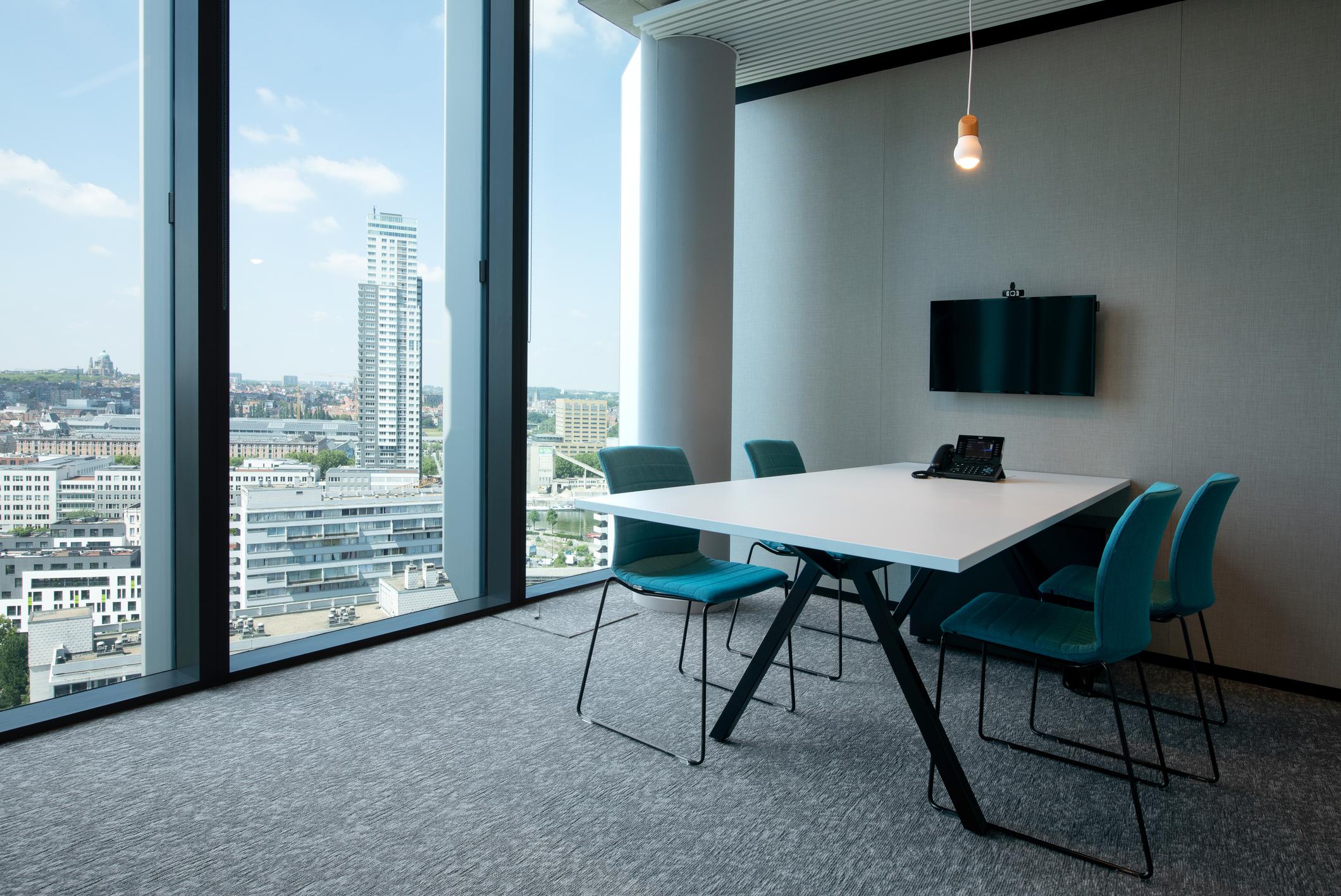 25 meeting rooms for 4 people
These rooms were equipped with a 32" Samsung professional display that is connected to Poly Studio. A premium USB video conferencing system for small meeting rooms. The system offers high audio and image quality so you can hold productive meetings remotely. With 4K image resolution and features such as Polycom NoiseBlock and Speaker Tracking, the audio is also right on target.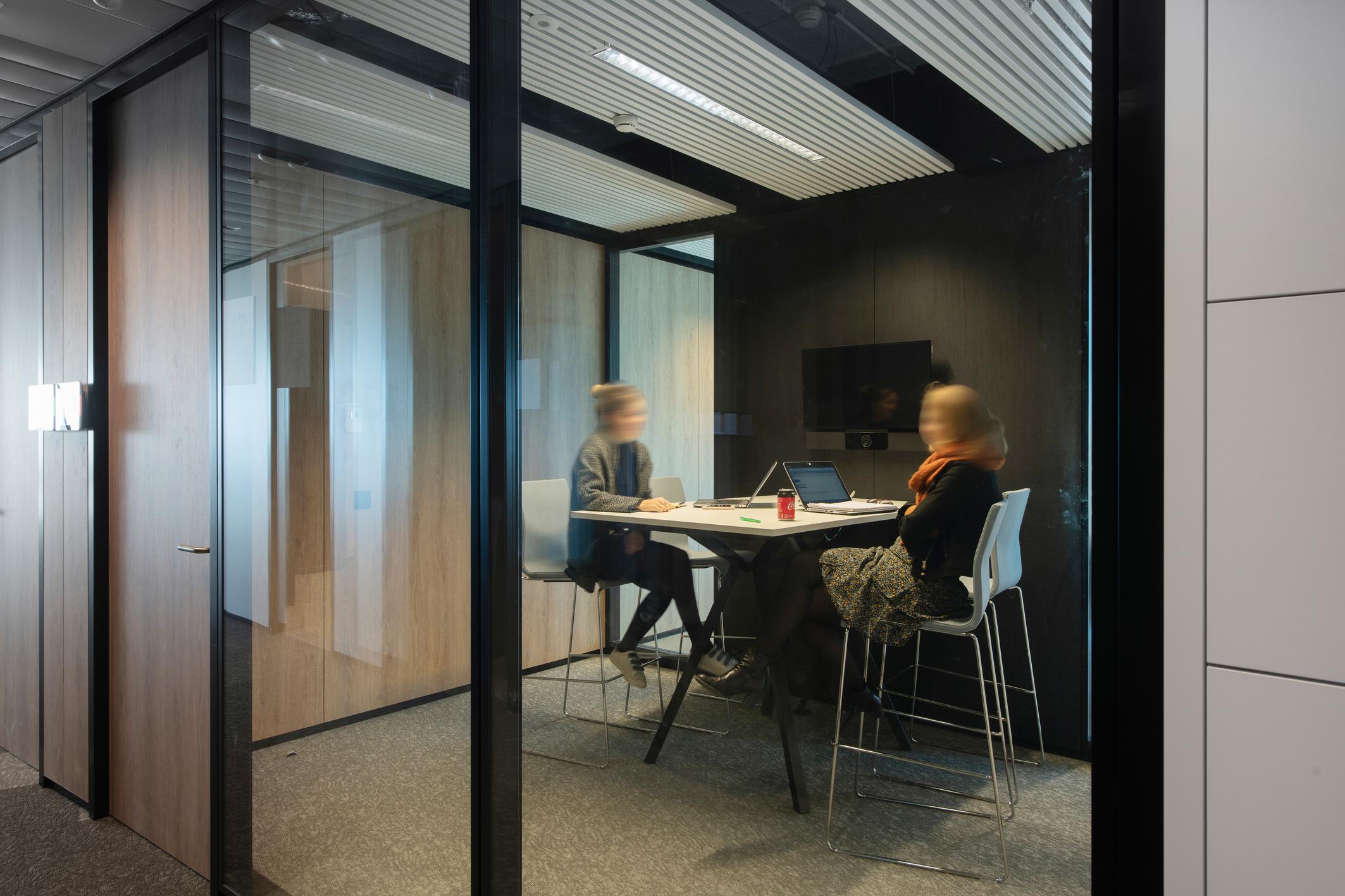 21 meeting rooms for 6 people
These rooms were equipped with a 55" Samsung professional display that is connected to Poly Studio. The same recognisable configuration as in the smaller rooms, simplicity and intuitive use are the common thread in this total project.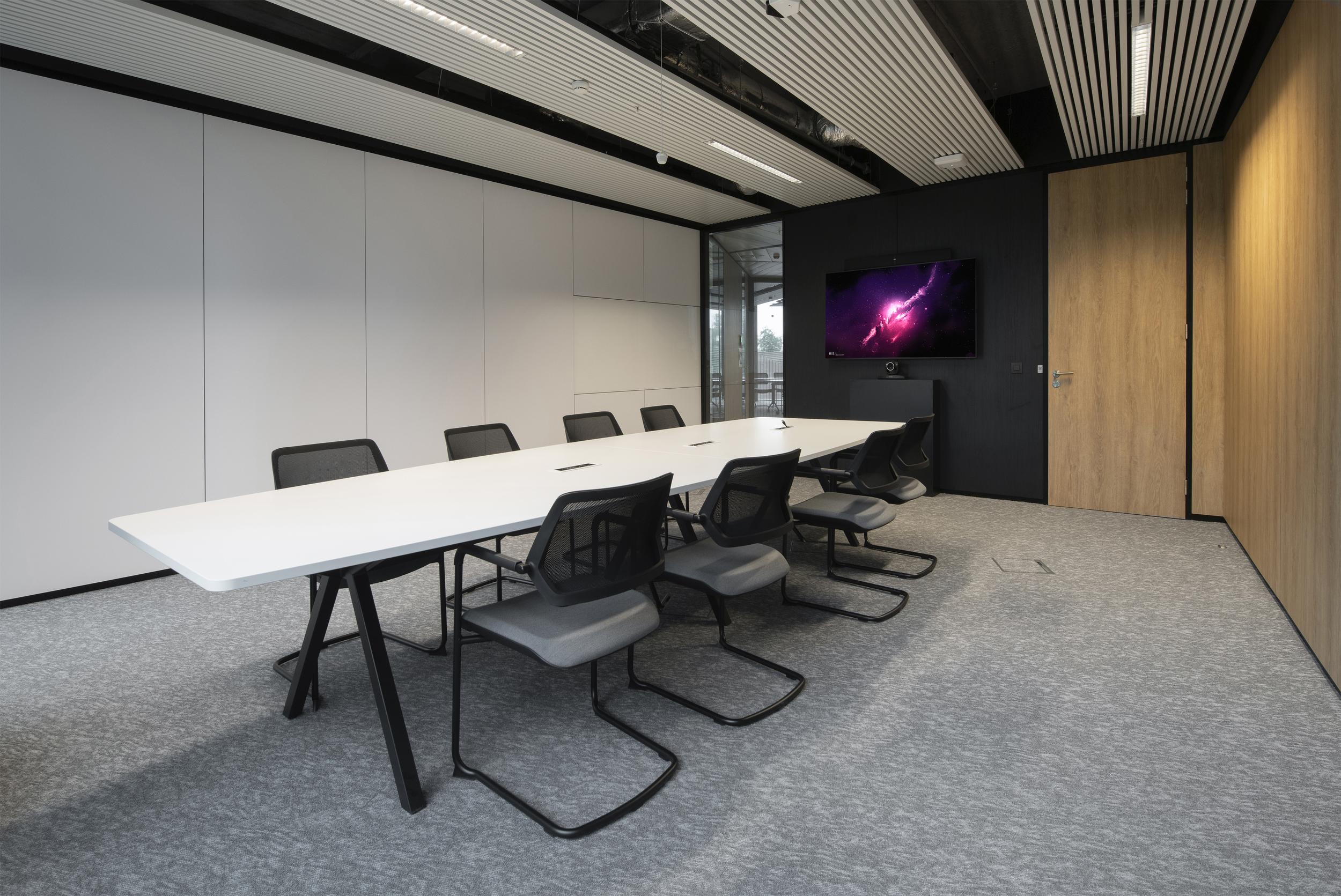 9 meeting rooms for 10 people
Each of these rooms was equipped with a 65" Samsung 4K professional display. The video part is provided by a Lumens PTZ 4K camera. Given the size of the room, audio is picked up via the Biamp Devio system. Beamtracking ceiling mic's & acoustic ceiling tiles remain unbeatable in this type of room. For the audio playback in the rooms themselves, we opted for an active professional soundbar (without camera). Presenting & video calling go super smooth thanks to a Barco Clickshare system, content sharing is self-evident in this way.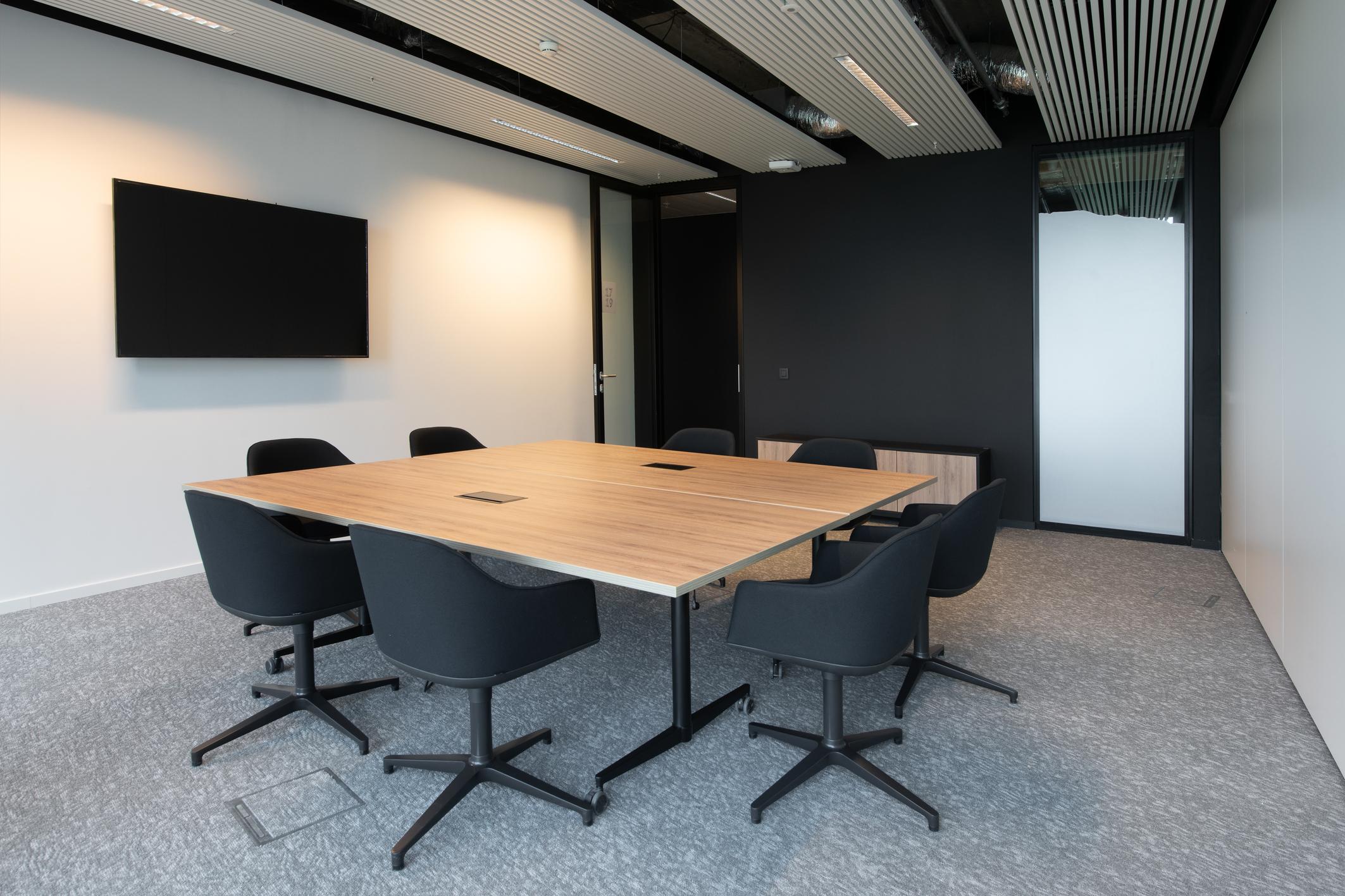 11 brainstorm rooms for 6 to 10 people
The device at the heart of these brainstorm session rooms does not need an introduction. A 55" Samsung Flip on a rotating wall mount should stimulate the creative minds at Allianz. In addition to whiteboarding, the client can present wirelessly, edit documents in real time, share/print content, etc. There are also some large brainstorm rooms that are 'connected' to the outside world. A 65" Samsung interactive screen is key here. The audio/video part was upgraded with the same Lumens camera & Biamp Devio system as in the classic meeting rooms.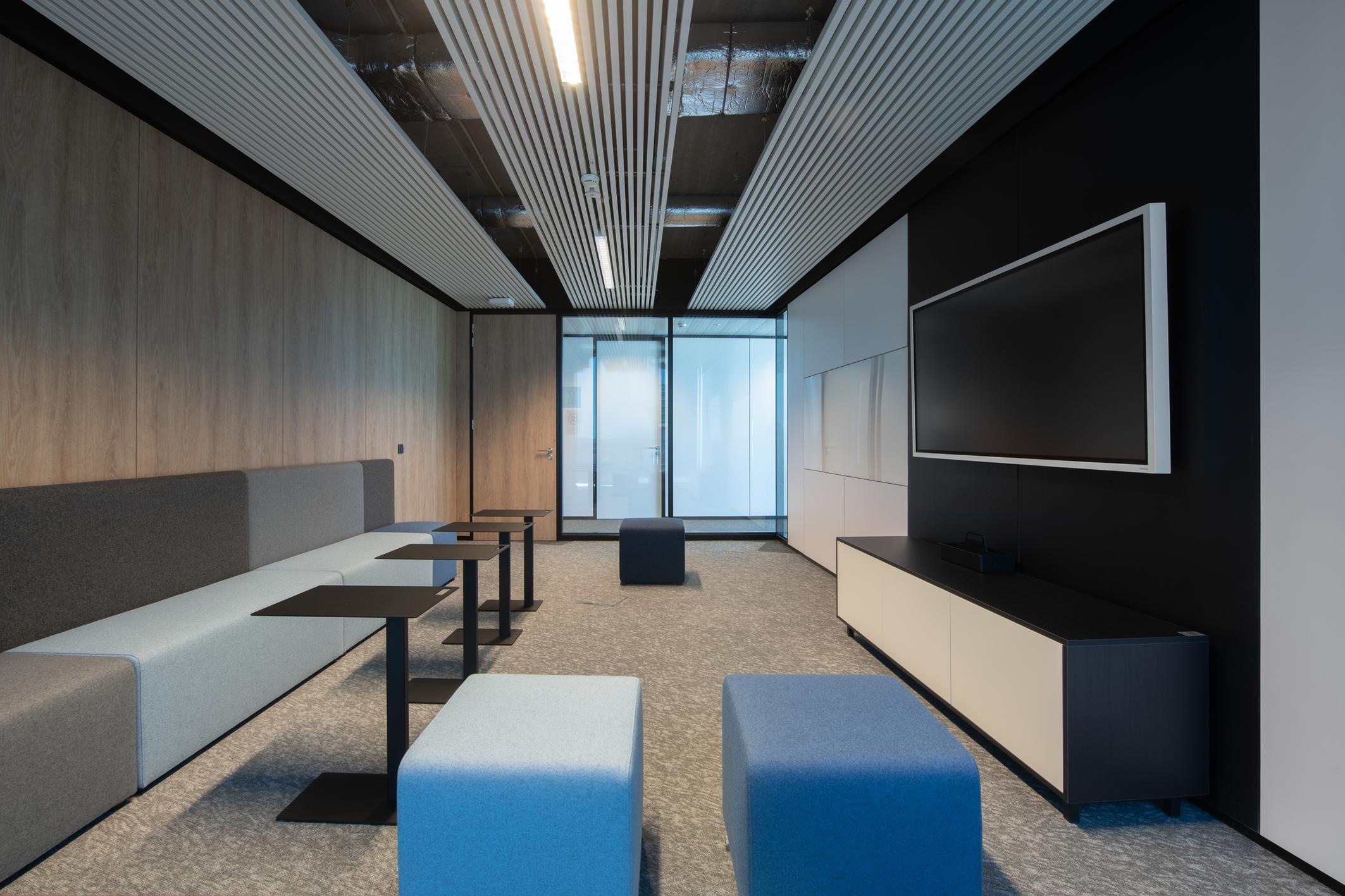 2 meeting rooms for 12 people
Identical setup as in the rooms for 10 people. The only difference is that the audio & video settings have been set differently. Camera settings, audio DSP settings, etc. ensure that the same hardware fully conforms to the room instead of the opposite. In this respect, we are thus avoiding a proliferation of collaborative systems which, in the end, are of no use to anyone.
4 multipurpose rooms for 14/16/20 people
Large multipurpose rooms always require a custom approach; for a large part Allianz is on the Cisco platform, which means that these rooms are equipped with Cisco Room Kits. Given the distance from the table to the screen, we have installed a Samsung 82" in these rooms. Content sharing is realised via a Barco Clickshare unit with several extra dongles to display the sources side by side (and whether or not to send them along in the Cisco video call). In order to keep the audio as invisible as possible, we have set various Biamp built-in speakers via DSP.
2 training rooms for 8 to 10 people
In these training rooms, we mounted a 75" display connected to a Biamp Devio Room hub. For video we use a small powerful device of Huddly. The audio playback is via a soundbar.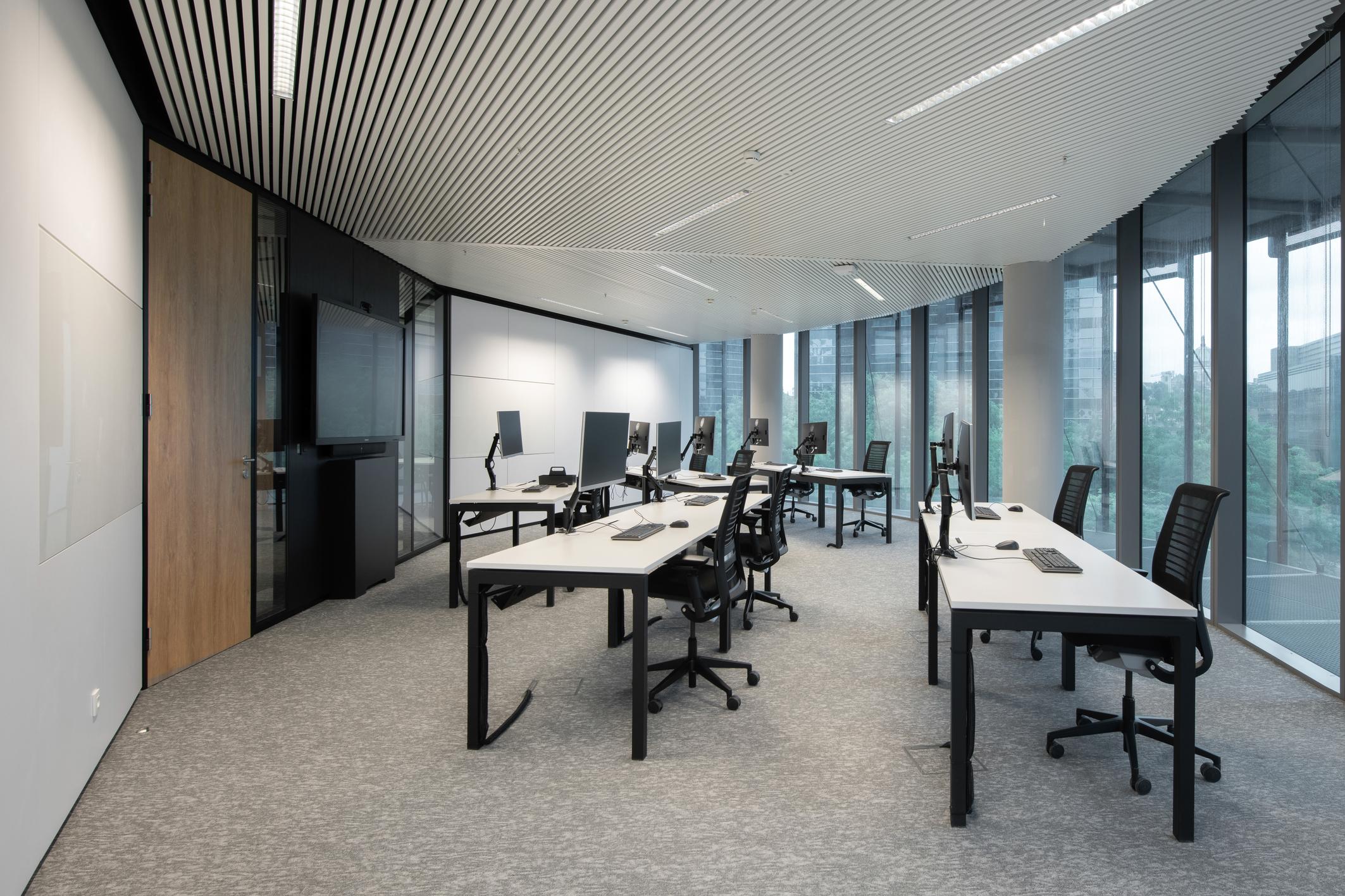 Boardroom Brussels
This high-end consultation room has a Samsung 98" 4K display with excellent colour rendering. As support, there is a Samsung Flip whiteboard next to it that can be looped through to the larger 98" image carrier. Video calls are done via a Cisco Room Kit, connected with a Shure microphone ceiling tile and the Biamp Tesira Forte. The management can also present easily and quickly on site thanks to a Barco Clickshare system with a total of 6 buttons. A Crestron RMC3 has been installed as general room processor.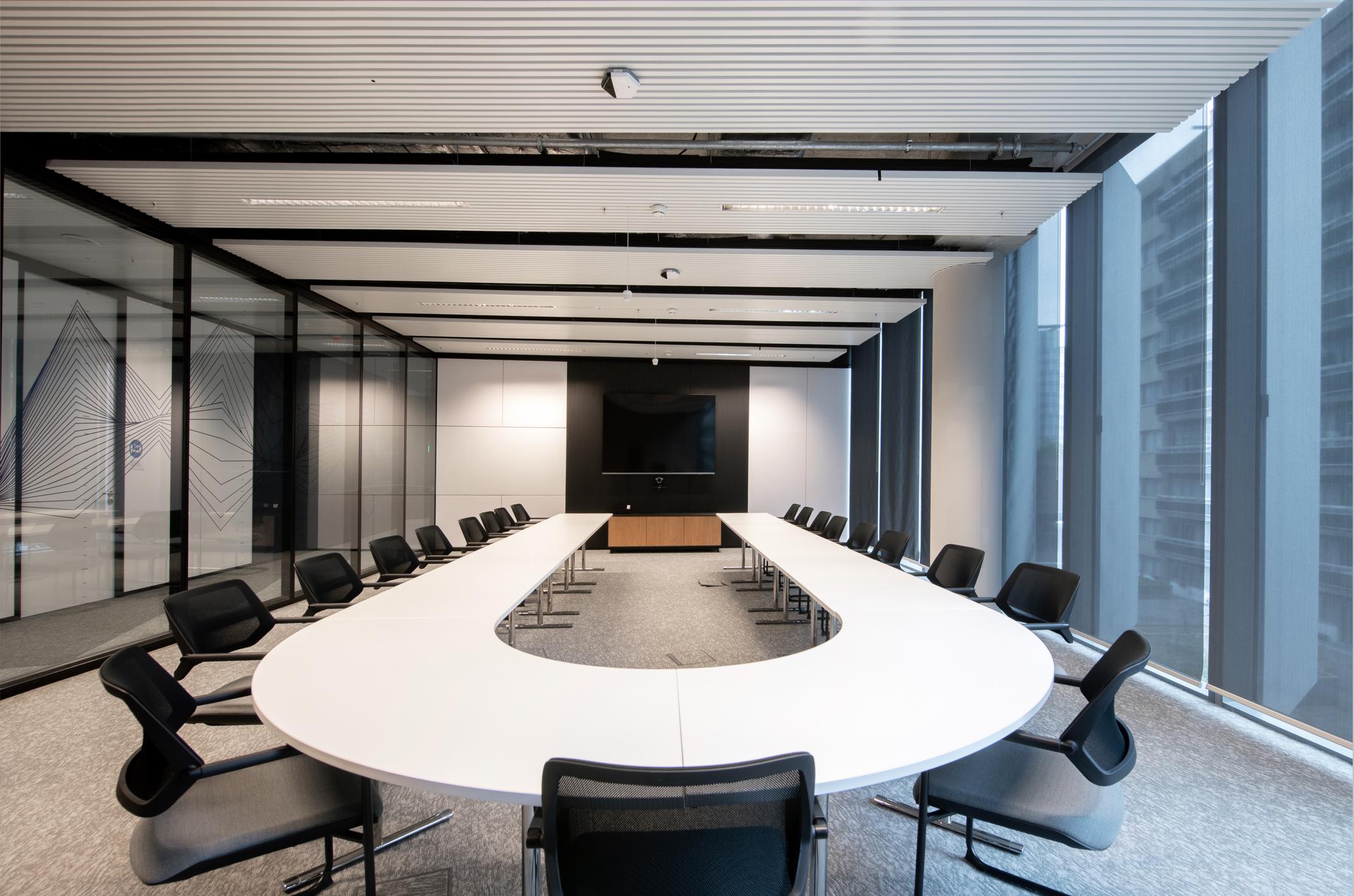 45 Connected bubblerooms
Focus rooms, phone booths, huddle spaces … they are all now essential rooms or spaces in offices. Each bubble is equipped with a Samsung 32" professional display, with a tightly mounted Logitech C930 webcam. Both are connected with a docking station under the desk, so, here also, you only connect 1 cable to your laptop … and you are on your way (while your device is charging).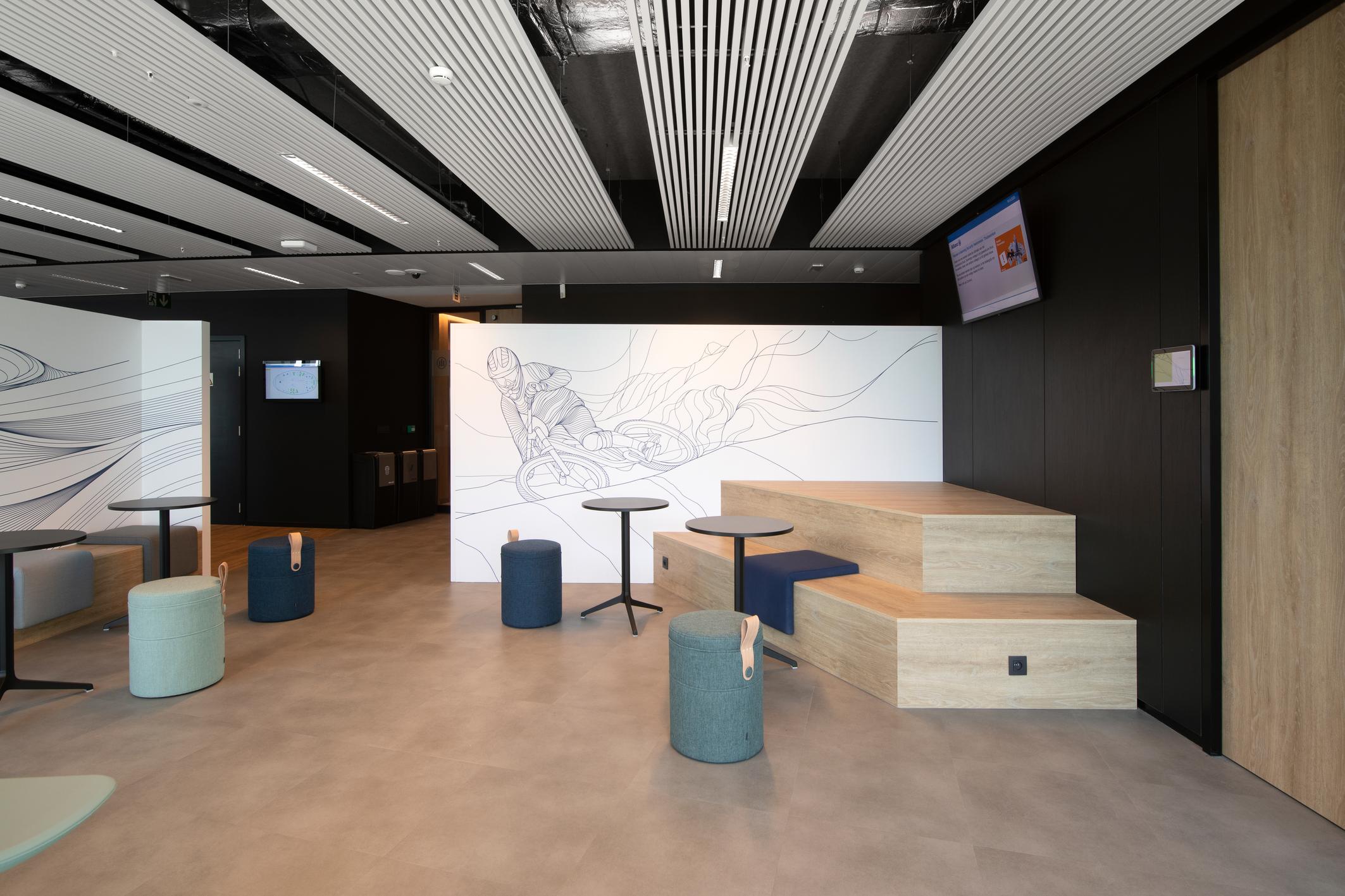 In addition, fun areas & dining rooms were also created. We take this opportunity to thank Allianz for their confidence and the very pleasant collaboration in this TOP project. We will soon unveil a second location of Allianz where we also solved very interesting audiovisual puzzles. Stay tuned.