Ageas
Wherever Ageas operates around the world it does so with one important goal in mind: to provide customers with peace of mind when they need it most. As an insurer and "Supporter of your life" their primary goal is to help customers at every stage of their life to mitigate risks related to property, casualty, life and pensions.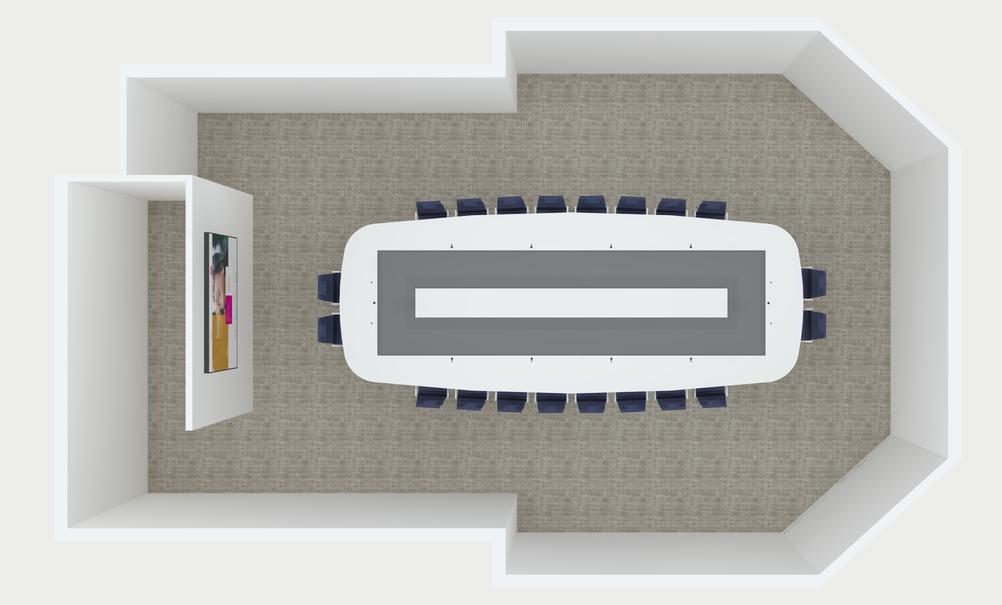 Is this the ultimate Zoom meeting room?
BIS|Econocom was invited to develop a high-end boardroom for Ageas in Brussels, which became a variant of the Nova concept. A tailor-made table for 20 persons with videoconferencing and built-in return monitors with cameras. Here too, the Nova concept was fully adapted to the needs of the customer. Thus the content can easily be shown which is being discussed while you are looking straight in the speaker's eyes.

The sound is subtly amplified giving you the impression that you are sitting right next to each other. This boardroom breathes multimedia. In different ways Ageas can collaborate internally & externally. Through an 85" interactive screen whiteboarding is a regularity. If desired, this content can be forwarded in a call.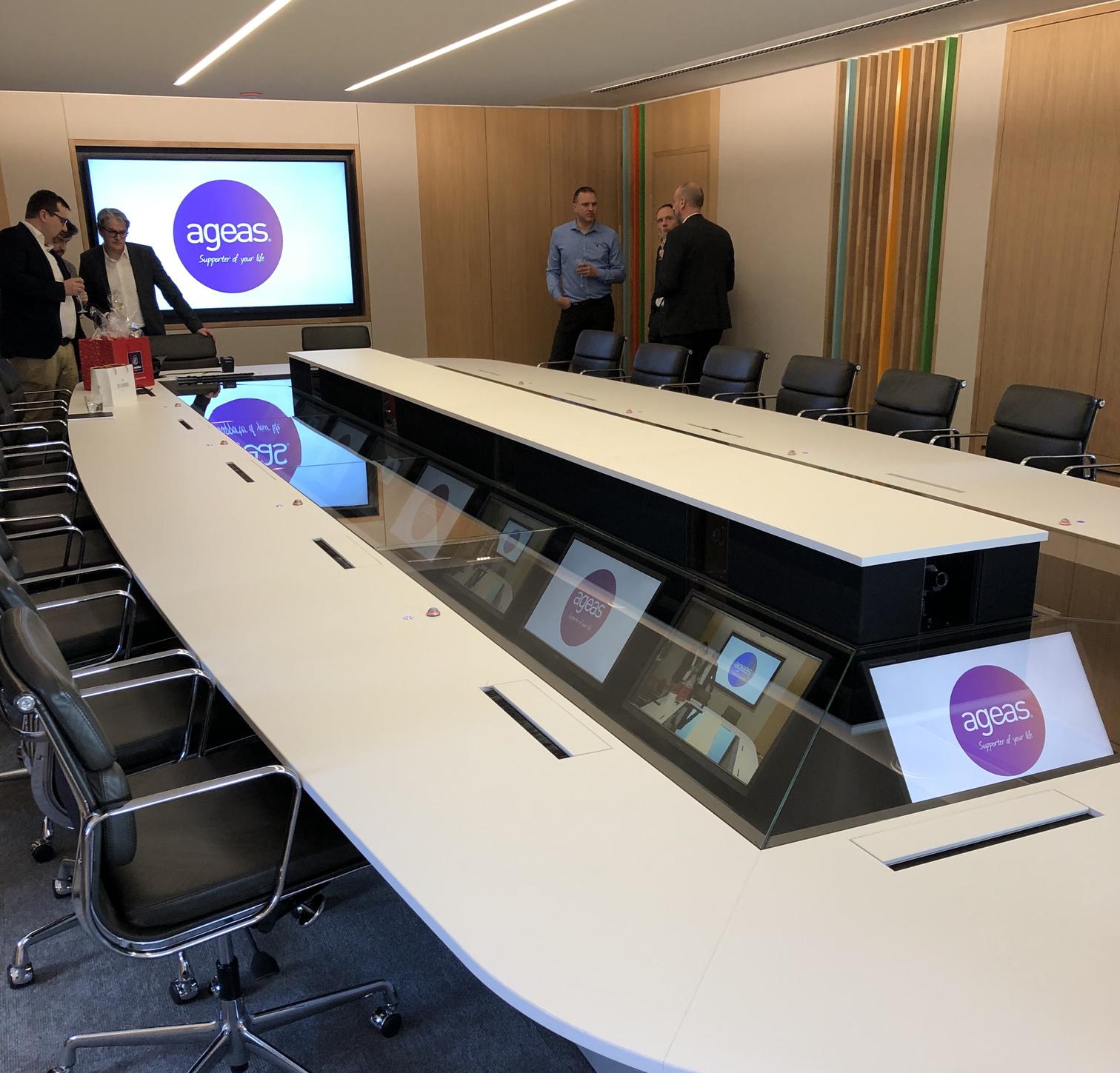 Ageas fully goes for Zoom rooms, this forms the basis for external calls. In addition, calls can also be made via SIP and even the classic PSTN line. Presenting can also be done in various ways, the Barco Clickshare 200+ is central where you can connect through the dongles as well as Miracast directly. In the Nova table, we have built in 4 table connections for laptops with the main purpose to share content wired. For heavy graphics applications and fast moving images, this remains the best way without any kind of latency.
Crestron, BOSE and Dali brought into a nice coherent entity
The entire room control runs through a Crestron control panel which was also completely tailor-made including among others a DALI control, lighting control and even curtain control. All audio is provided by BOSE, more specifically the new EdgeMax system.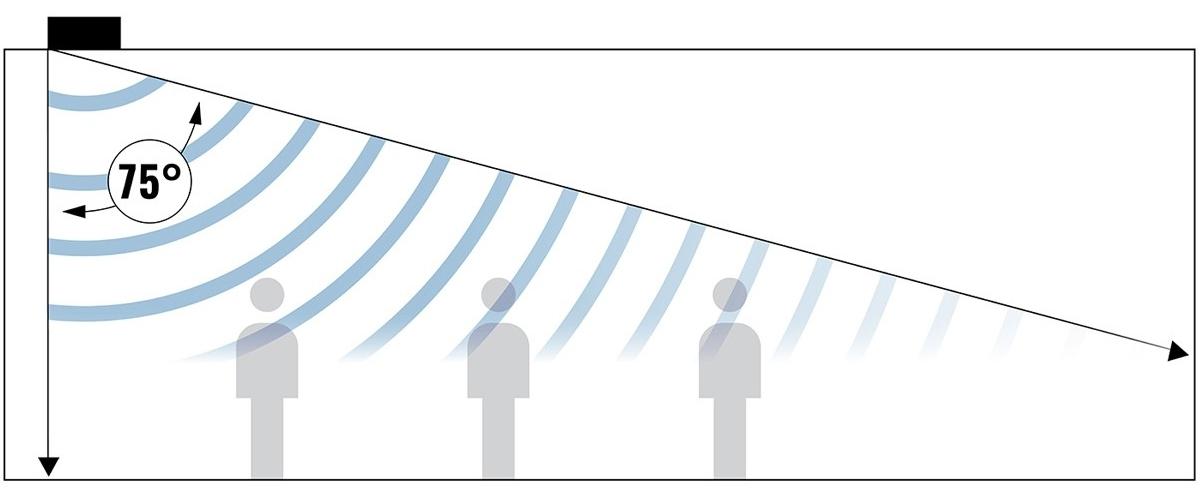 These loudspeakers are mounted in the ceiling but through reflection they sound like front speakers. You just don't see the loudspeakers, but the audio is very room filling and even more important: it comes from the speaker's direction.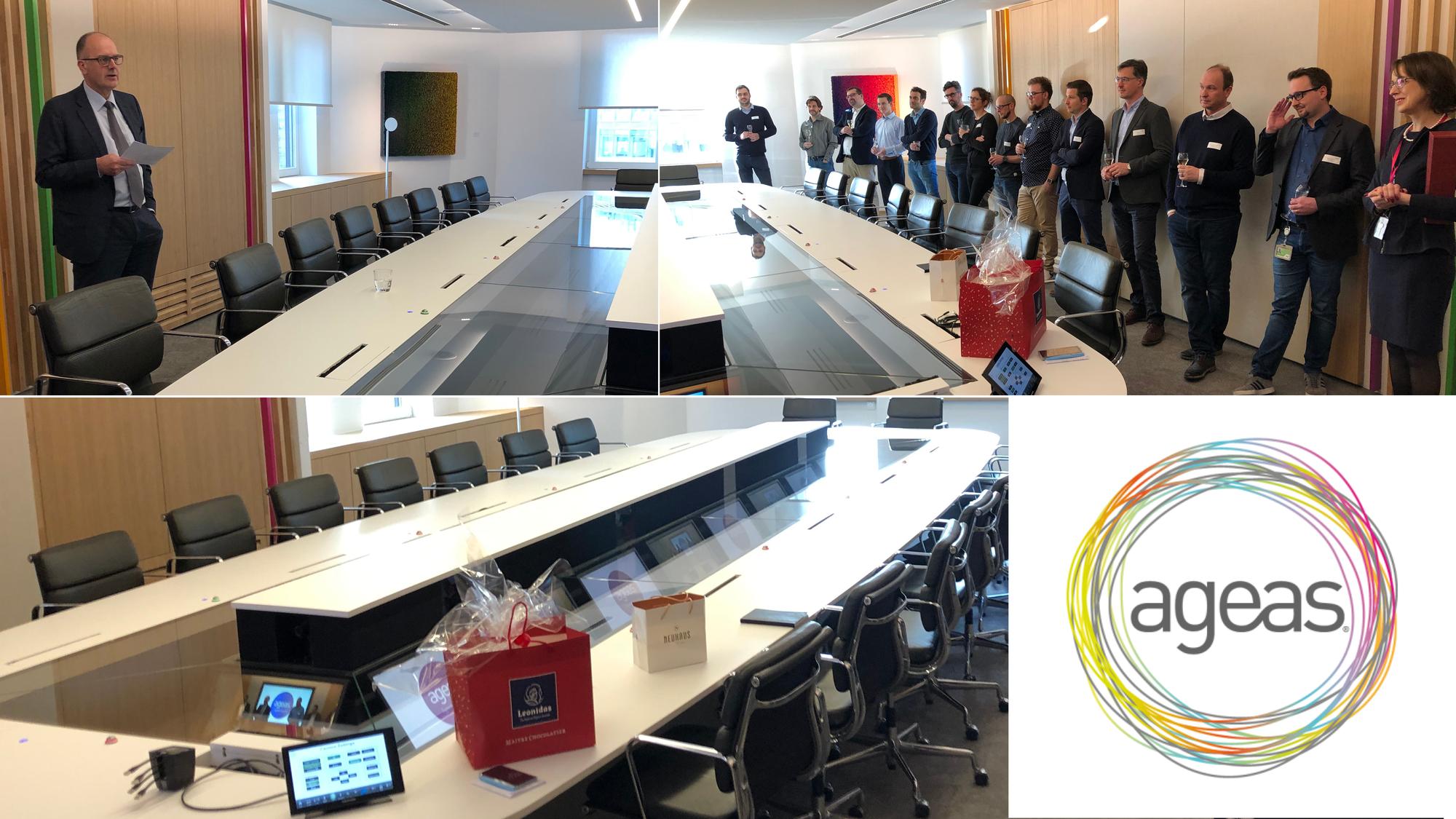 Four months ago the official opening of this future-proof meeting room took place. We were there and saw that it was good! We would like to thank everybody at Ageas for having chosen BIS|Econocom. It was a great pleasure for our team to cooperate with you and the project was very challenging.
Would you like to know more about the Nova meeting tables? Contact us or take a look at the different versions in the references of the Federal Pensions Service and P&V Insurance.