Roche Diagnostics
Roche Diagnostics was already part of the BIS|Econocom customer base. At the end of 2019, we were allowed to take care of the removal of all the audiovisual equipment. In addition, new meeting rooms were also equipped with Crestron Flex, Logitech MeetUp, Barco Clickshare and other future-proof collaboration tools. The new premises are located in the Greenhouse, a beautiful building in Diegem.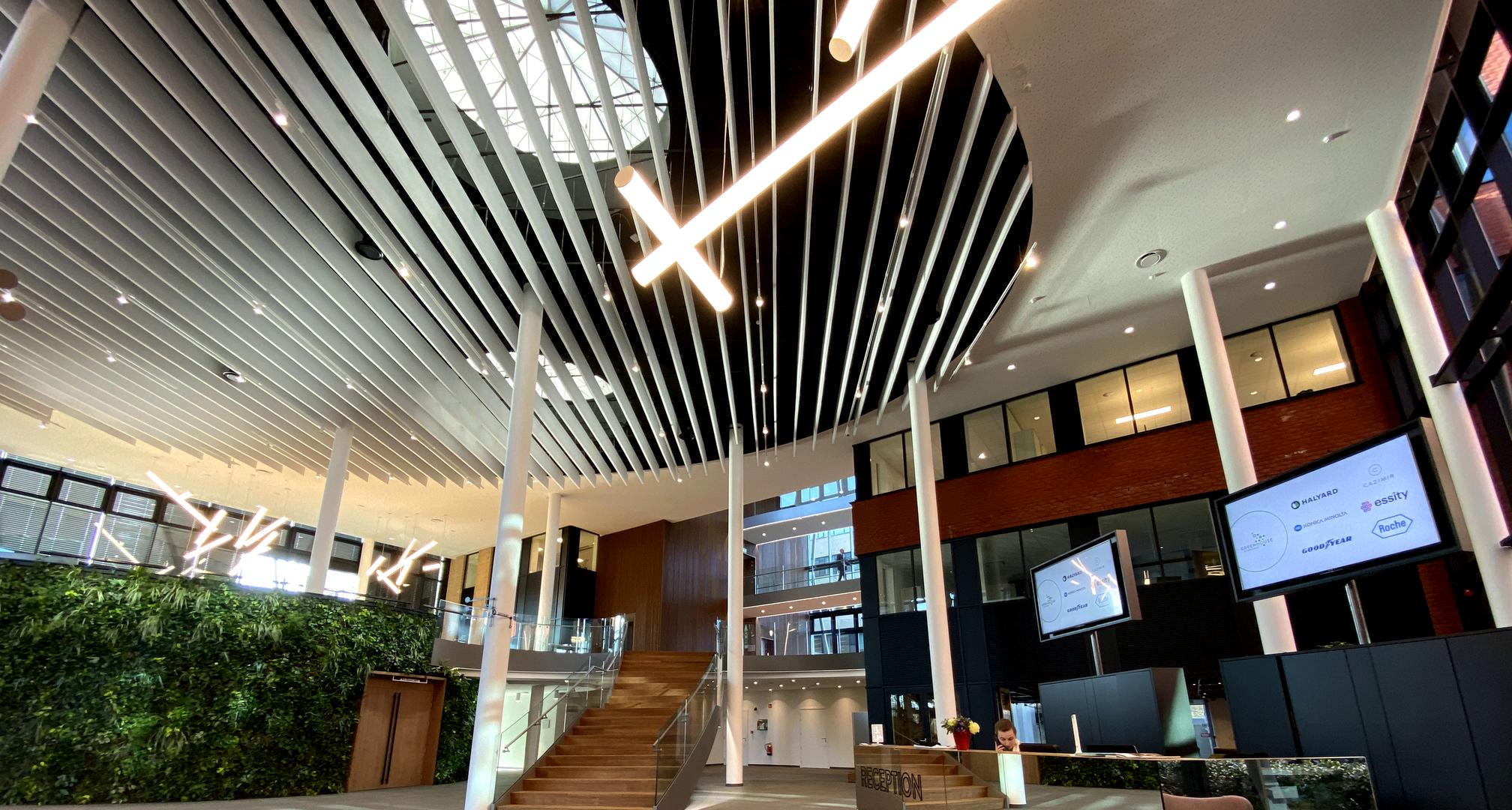 Compact meeting rooms with Logitech MeetUp
The Logitech MeetUp is a compact system with built-in devices: camera as well as speaker and three mics. The unit only has a width of 40 centimetres. The MeetUp can be placed on a foot on the table, whenever there is no space to put it on a table, it can also be wall-mounted. MeetUp connects to a computer via the USB type-C-connection.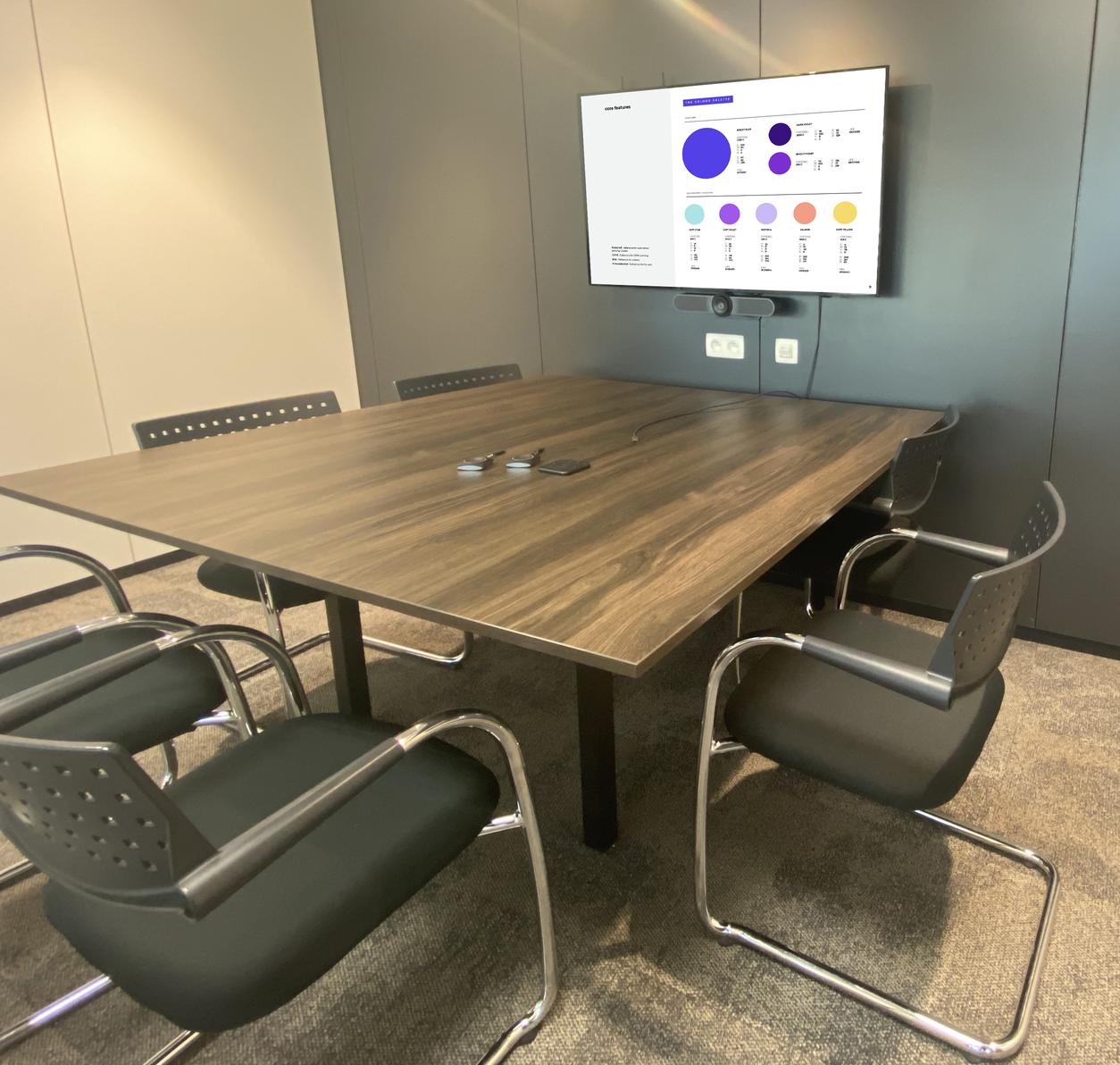 Large meeting rooms with Crestron Flex
With a practical soundbar-design the B100 series for crystal clear audio with beamforming microphone array, integrated 4K high resolution camera with auto-zoom, people count and real-life image quality. Flex is a solution for Microsoft Teams, Skype for Business or Zoom Rooms and works with a 10-inch touchscreen for a simple, intuitive user experience. We also linked the system to Barco Clickshare, so that presenting turns out to be easy, quick and stable.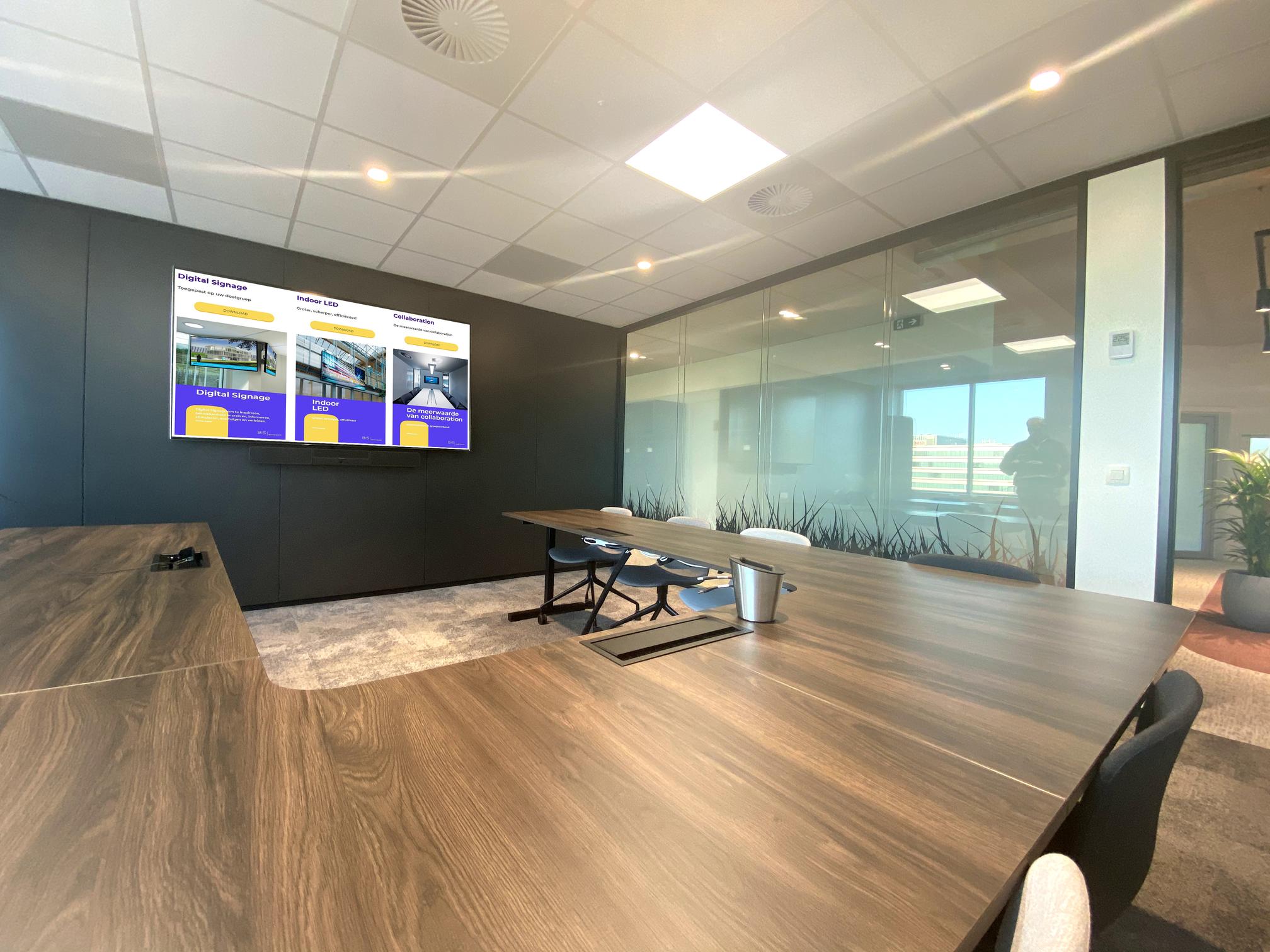 Corporate Digital Signage
Indeed communication towards the staff is key, also at Roche. The on-premise variant of the PADS4 digital signage system has been chosen. Via 8 displays (ranging from 48" to 65" and a beautiful video wall) spread over the departments and the restaurant everybody is kept informed about what is happening on- and off-the-job. Each department can individually post content but, in the meantime, news can be pushed quickly to each screen (if relevant to all employees).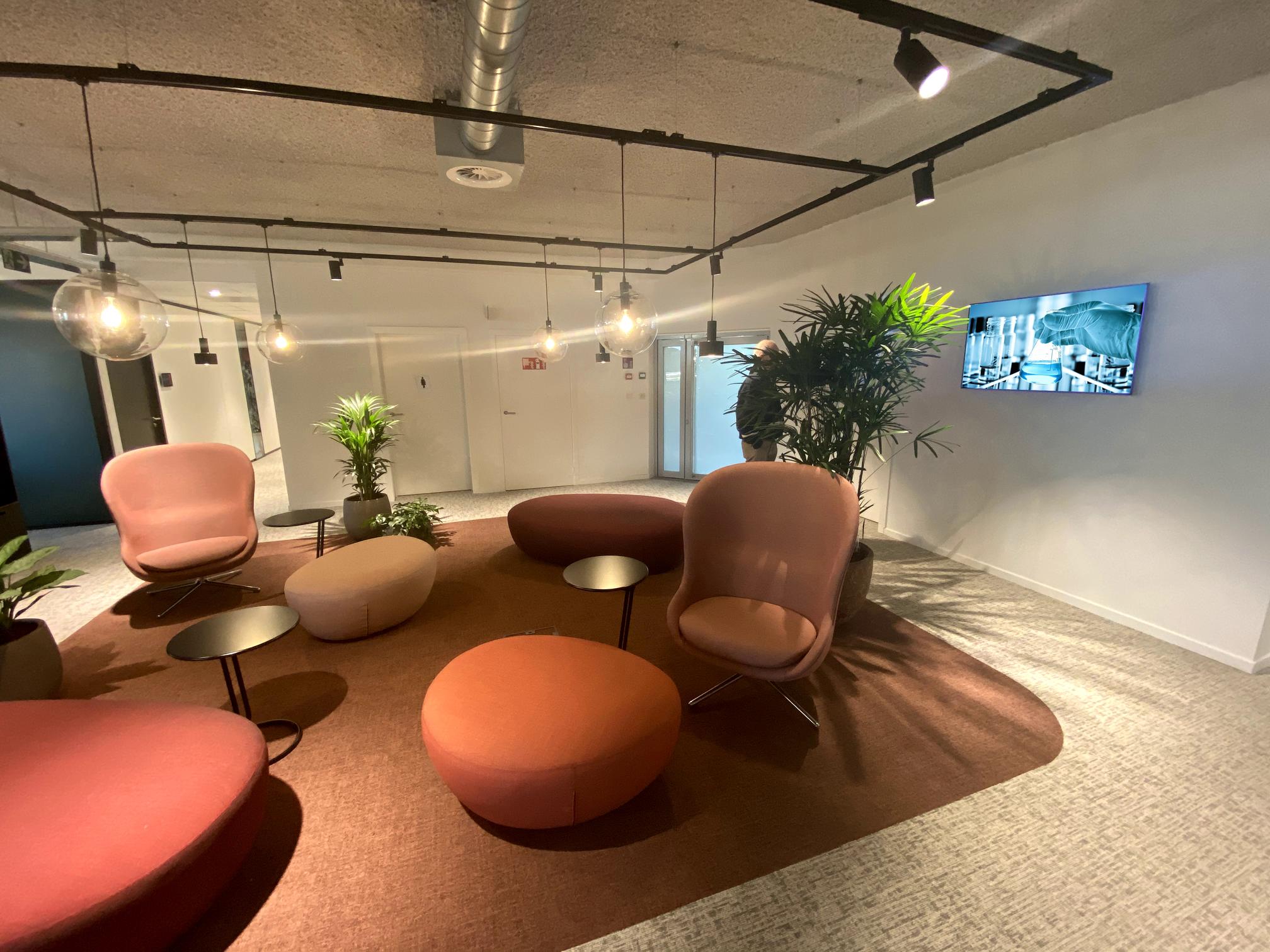 This all happens via shared network folders which are department-specific. The user just has to drag and drop the slide or video into the right folder. The content's look & feel was also provided by BIS, the lay-out of various templates perfectly fits with Roche's corporate identity. Various data connections were realised so that a great part of the information is keeping itself up to date. (RSS & XML feeds, links to Excel files, …)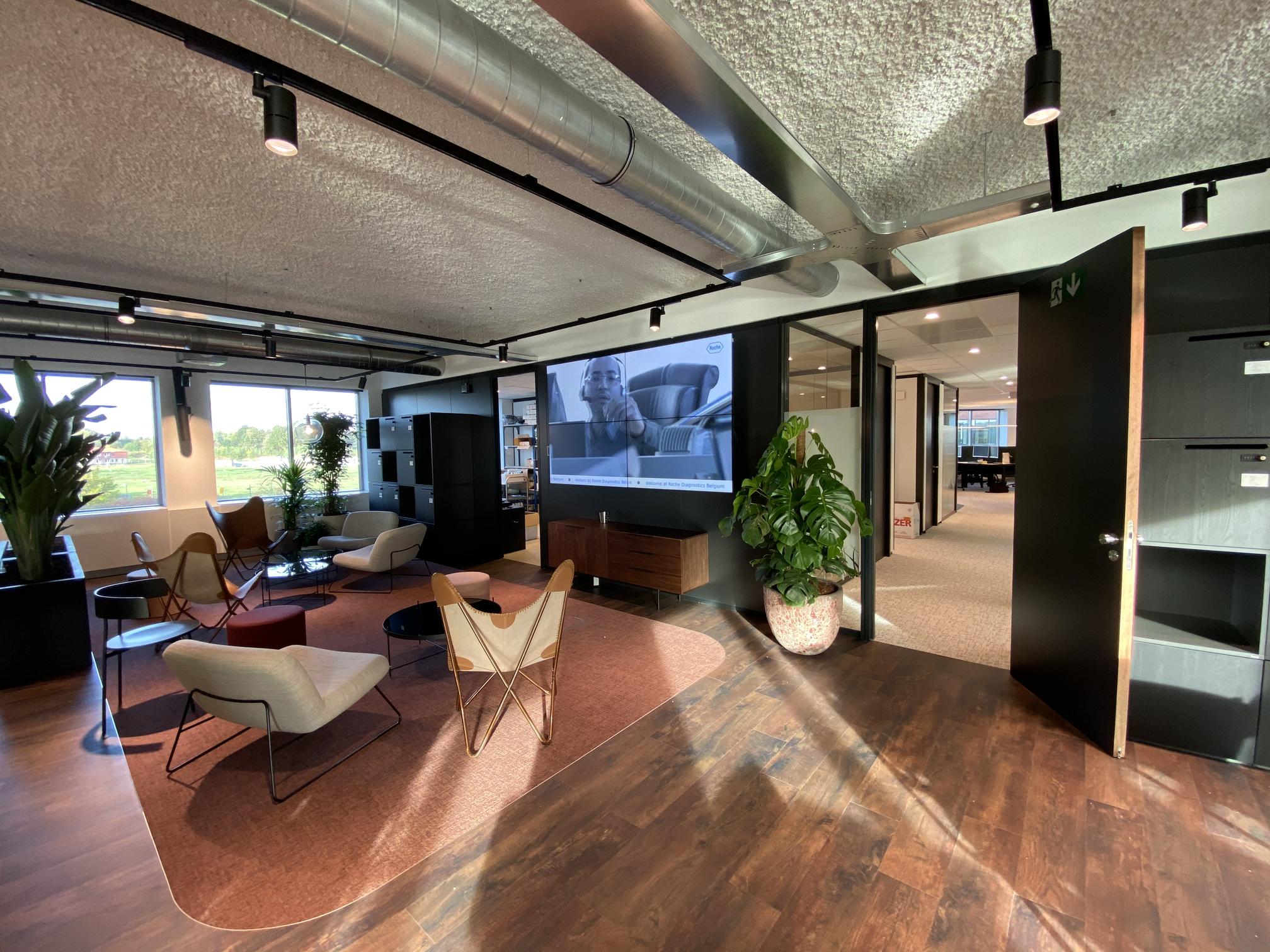 Flexible working
In order to make the concept of flexible working a success, a sufficient amount of small meeting spaces has been created, where you can isolate yourself or hold short discussions.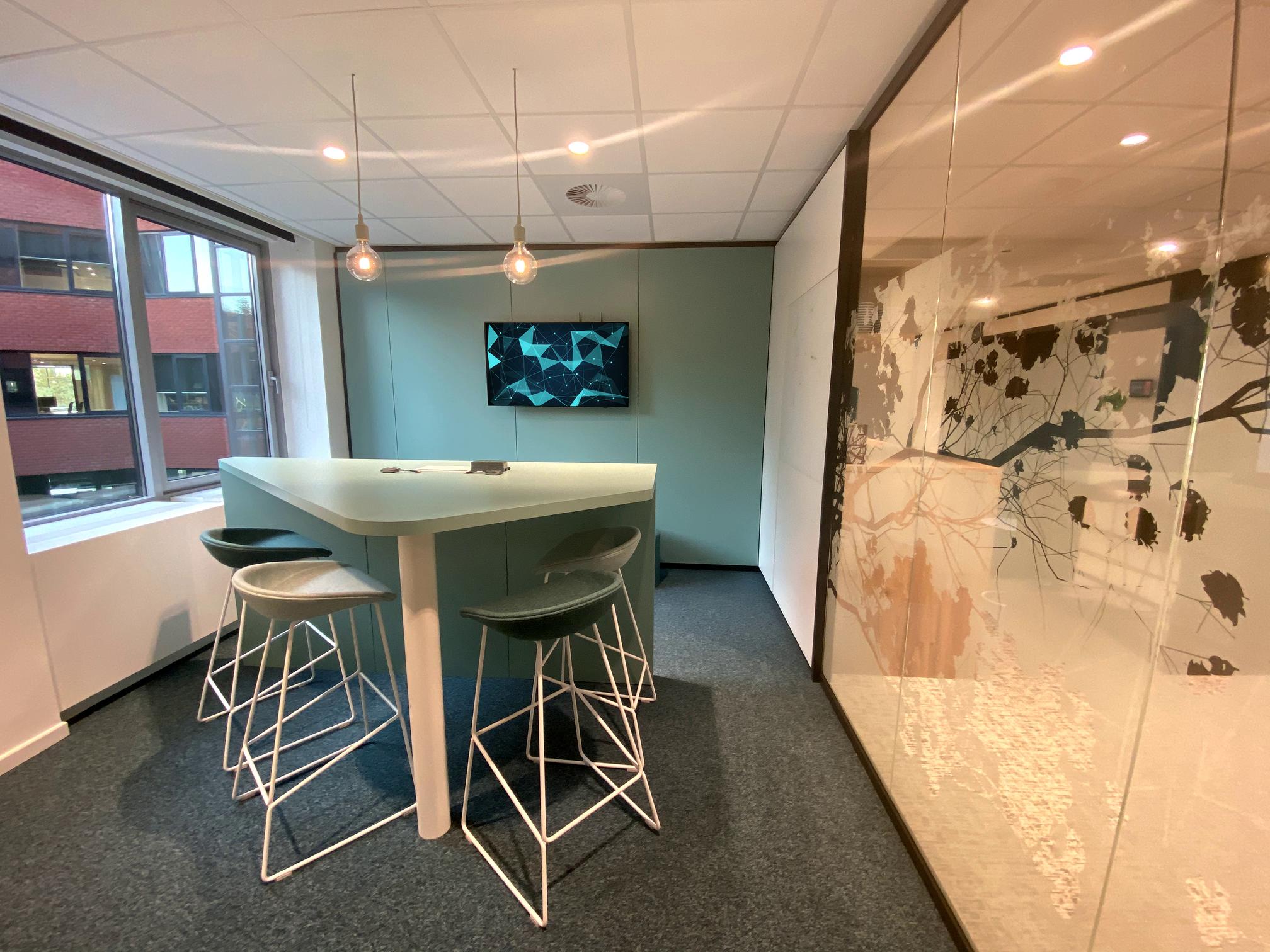 Most of the huddle rooms are equipped with a 55" Professional Display and a MeetUp or Barco Clickshare so that laptops (and other sources) can be shared wirelessly with the displays.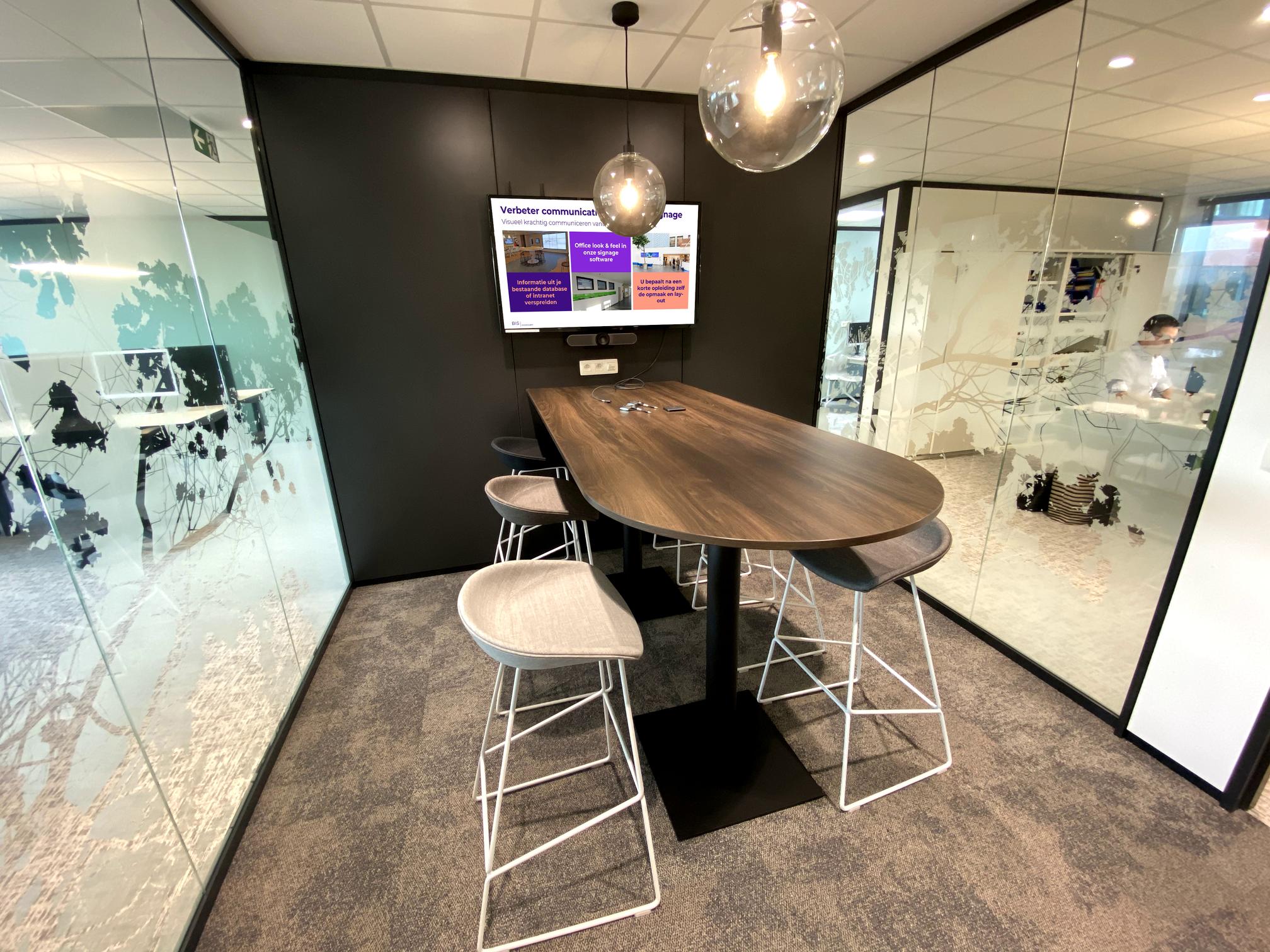 We would like to thank everybody at Roche for having chosen BIS|Econocom. It was a great pleasure for our team to cooperate with you.