Het Poetsbureau
BIS|Econocom was recently allowed to equip the new building of Het Poetsbueau with current collaboration tools. Het Poetsbureau is one of the largest self-employed and independent service voucher companies in Flanders. With more than 68 offices and more than 7,000 enthusiastic cleaning assistants they pamper more than 45,000 customers each and every day. Want to take a look inside?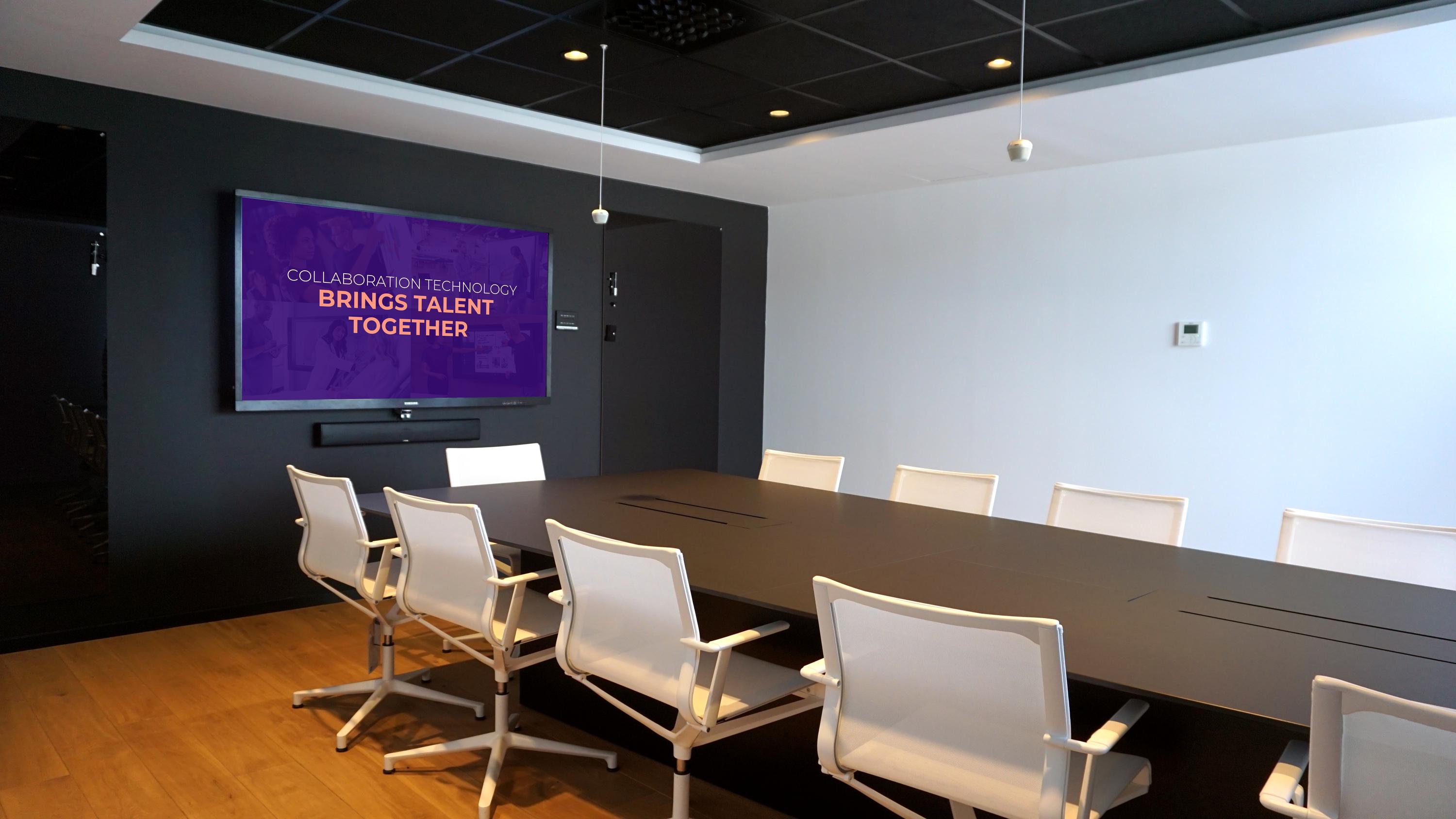 Meeting rooms with touch screens, PanaCast, ceiling mic's and Miracast
In each meeting room a large 4K Samsung E-board touch screen has been chosen, the source selection was intuitively programmed by BIS via an Extron button panel for Het Poetsbureau. These rooms are all equipped with HDMI & USB cables for the classic wired presentation. For videoconferencing the PanaCast camera was chosen (180° Panoramic Intelligent Collaboration) and a Lumens PTZ model to film/stream training courses in 4K. To support audio playback the rooms were equipped with a professional Canton soundbar. All audio is cleverly picked up by 2 Biamp ceiling mic's per room.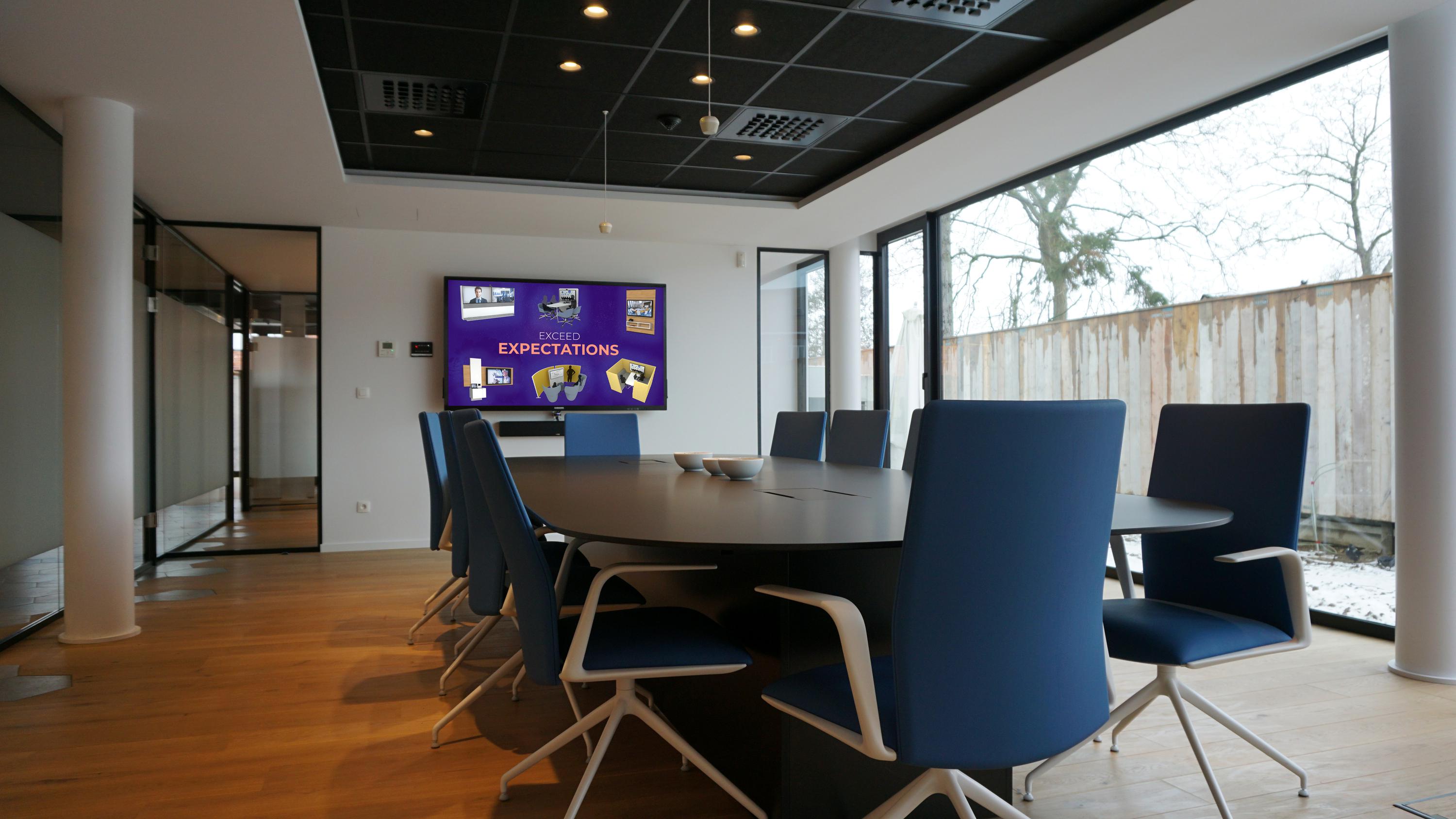 Multifunctional room
The 'refectory' is probably the most polyvalent room of this project. The large-format projection is an impressive eye-catcher for staff and externals. The control of the boardroom is managed by a Crestron Touch panel. Internet radio, digital TV or making a local connection with your personal computer is also one of the various possibilities. A powerful BOSE sound system has also been chosen with a solid sub-woofer that was neatly concealed in the cupboard.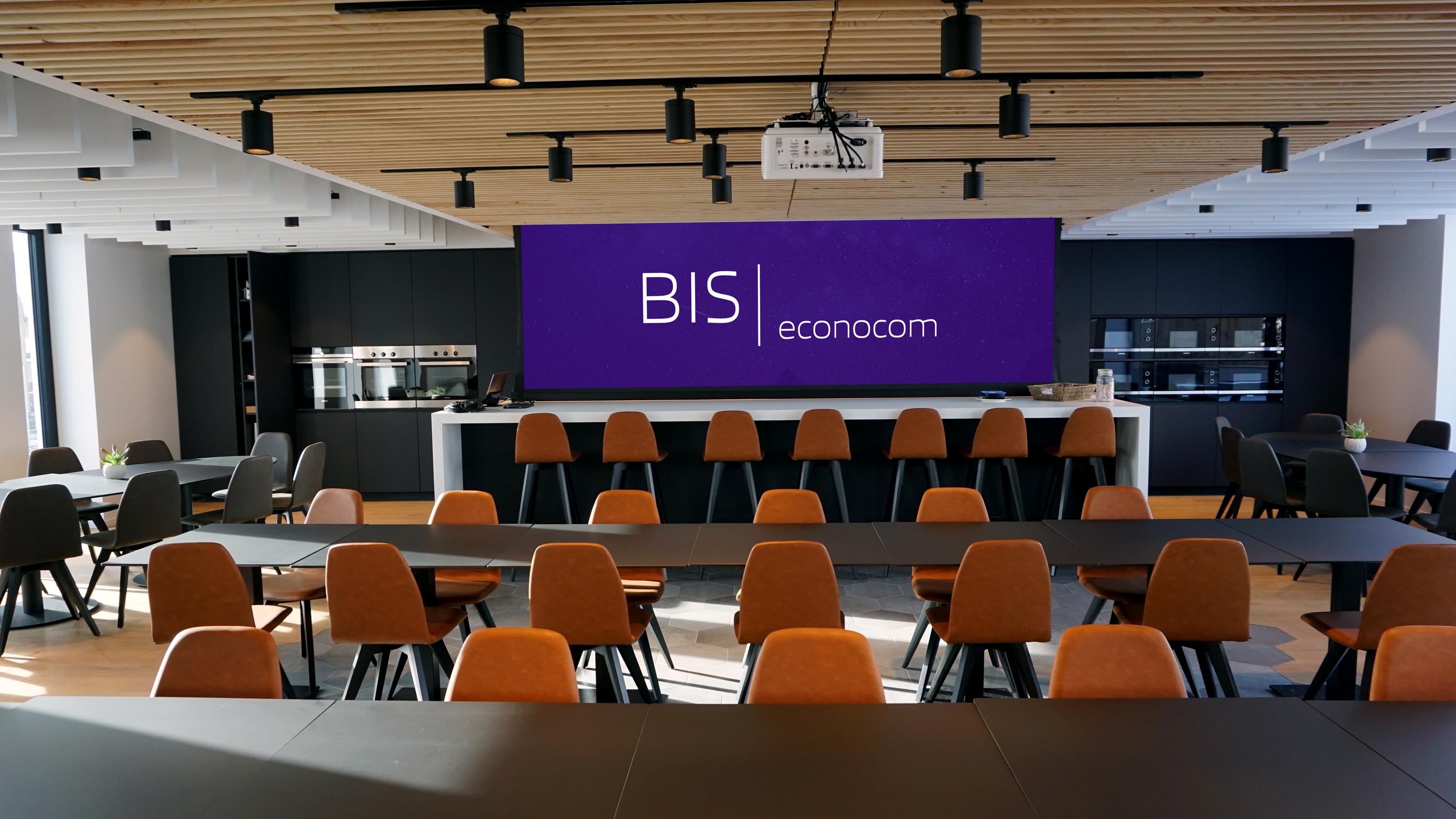 Samsung FLiP: collaboration for everybody
Collaborate, brainstorm, meet… a must in today's business world. However, in practice it is still not easy to facilitate this. Equipment that supports interactive forms of collaboration often has many possibilities, which sometimes makes its use unnecessarily complicated. Various meeting rooms are equipped with the Samsung FLiP. Whiteboarding but also making simple connection with the laptop was part of the key expectations. Normally this screen is placed on a mobile base, but the customer chose a bracket that allows the screen to rotate against the wall.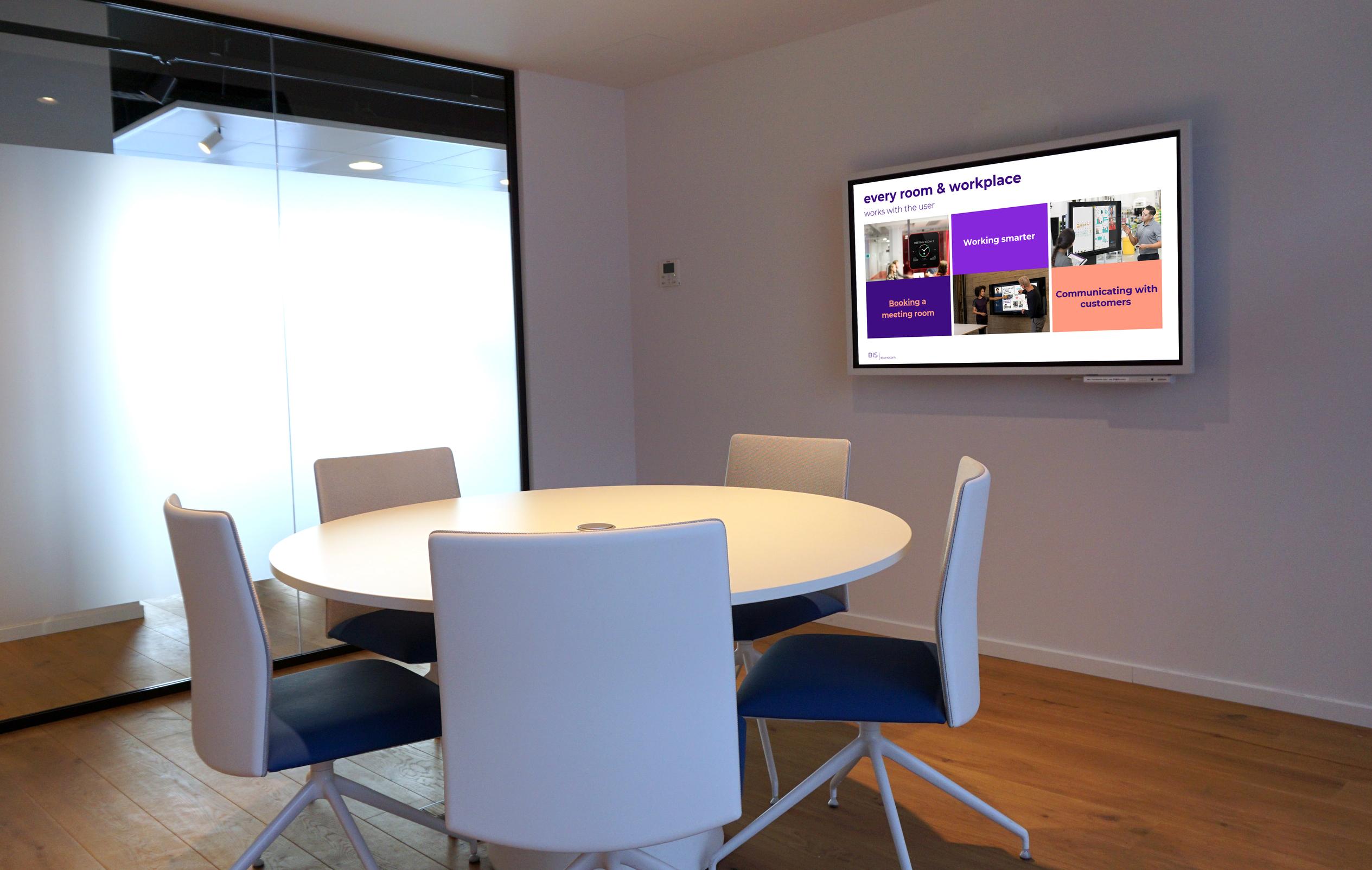 Meeting room reservation system
All meeting rooms are linked to the Exchange server via an Evoko Liso door panel. So it is immediately clear in the corridors which room is free or occupied. Via the Evoko panel it is possible to book an ad hoc meeting without using your PC.
We take this opportunity to thank Het Poetsbureau for the trust and nice challenge this beautiful new building brought with it! Do you have questions about these collaboration solutions? Call BIS without obligation on 015 287 487. Or use the contact possibilities on the right.