AstraZeneca
AstraZeneca belongs to the most important pharmaceutical companies in the world. Their activities cover eight therapeutic areas: anaesthesia, cardiology, diabetes, gastroenterology, infectious diseases, oncology, pneumology and psychiatry/neurology. Since 2014, approximately 9000 employees have been busy in the field of R&D and approximately one fifth of the annual turnover is spent on the development of new medicines or on the improvement of existing medicines. BIS turned out to be the best choice to support the relocation of all audio-visual material to a new building.
Narrowcasting platform for optimising communication
The customer starts with a setup of 3 viewers to inform the staff and customers relations. The signage system is modular, thus future extensions will be easy to configure. Display points were installed at the reception, in the cafeteria and finally in the entrance hall / waiting area. With BIS ID, BIS offers a well thought-out digital signage (narrowcasting) concept with which you can easily visualise your message and target it on your audience. At any time your message can be adapted to a location, target group or time. BIS ID is characterised by the optimal balance between multifaceted software, strong links with databases and, last but not least, attractive content.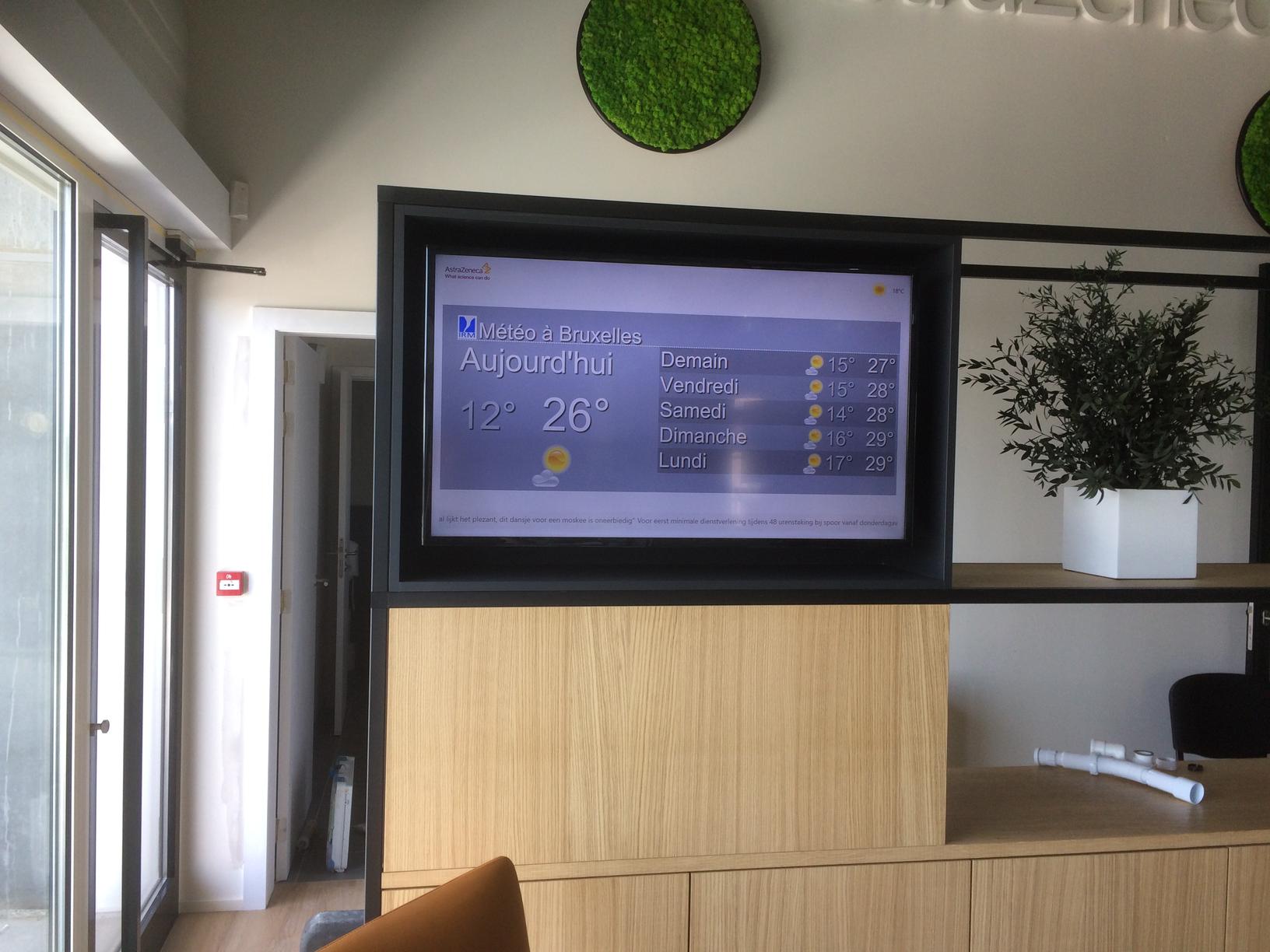 Room Booking system
AstraZeneca works with Office 365 and thus also with Outlook Exchange. It was important to offer a system that integrates perfectly within their environment. Comfort when booking a room ad hoc via a panel at the door, however, was key. Our room booking systems make it extremely convenient to book meeting rooms or other public areas that can be used. This prevents unnecessary frustrations and interruptions and stimulates the efficient use of your meeting facilities. A Room Management system also helps you to use your meeting and presentation rooms efficiently and optimises the occupancy rate.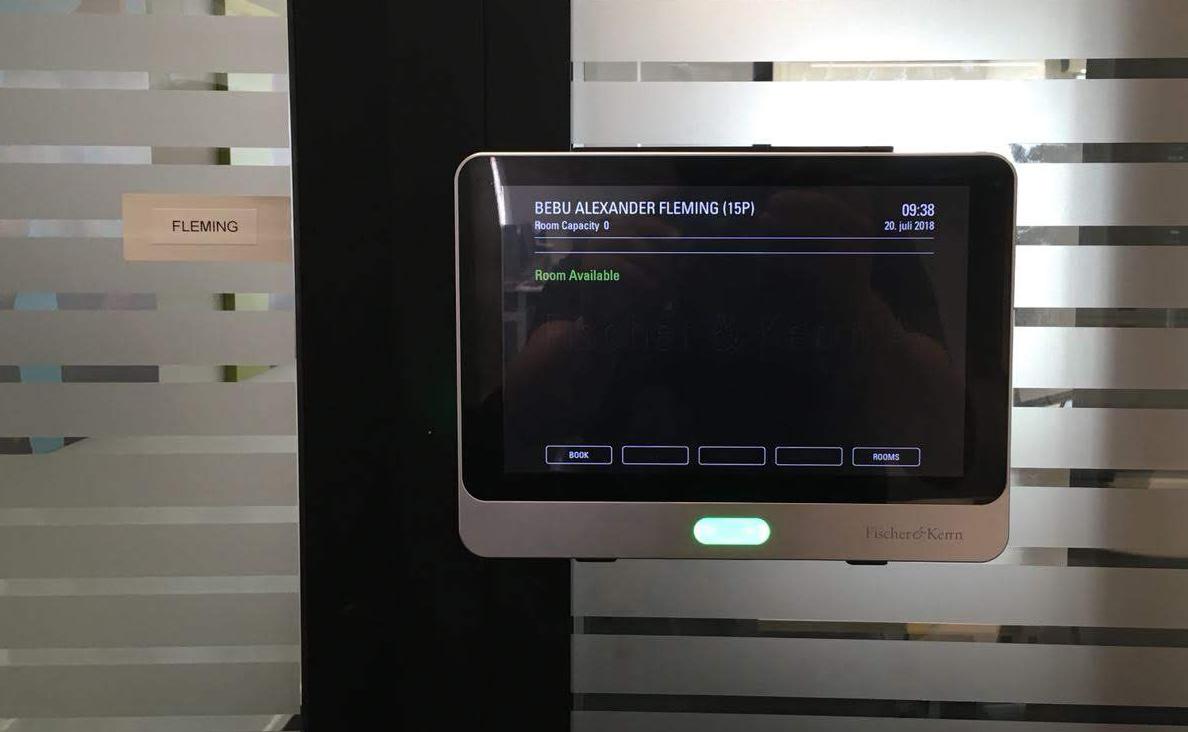 Small and large (15 pers.) Boardrooms
The small rooms mainly consisted of the removal and reinstallation of hardware from the previous premises. BIS did install new table boxes with all recent connection points, as well as extra Extron Boosters so that the new (extended) cable route could certainly not generate breakdowns or unexpected drop outs.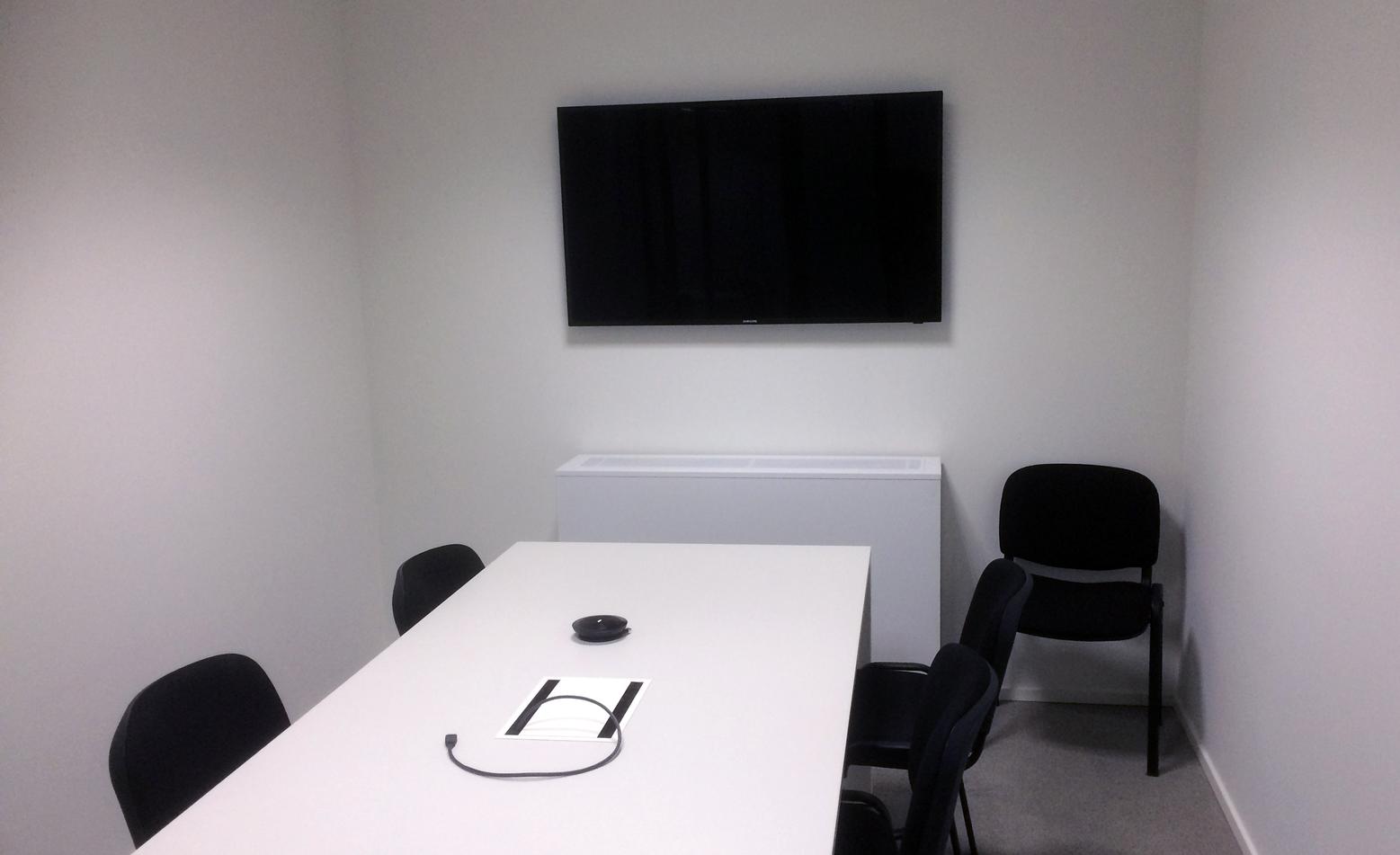 All large boardrooms are equipped with a Sharp 90" display (or a Dual Sharp 70" combination) and also with a Barco wireless presentation system. Furthermore, the customer also opted for corresponding cable boxes with easy wired connection options. (HMDI, VGA, USB power & 220v Power) Videoconferencing works by means of a Cisco SX80 kit. Audio support is realised with Apart Mask 8 Pro speakers, driven by a Champ power amplifier. The global control of the boardroom is managed via an Extron MLC Plus Medialink Controller and a 4-input scaler with HMDI output.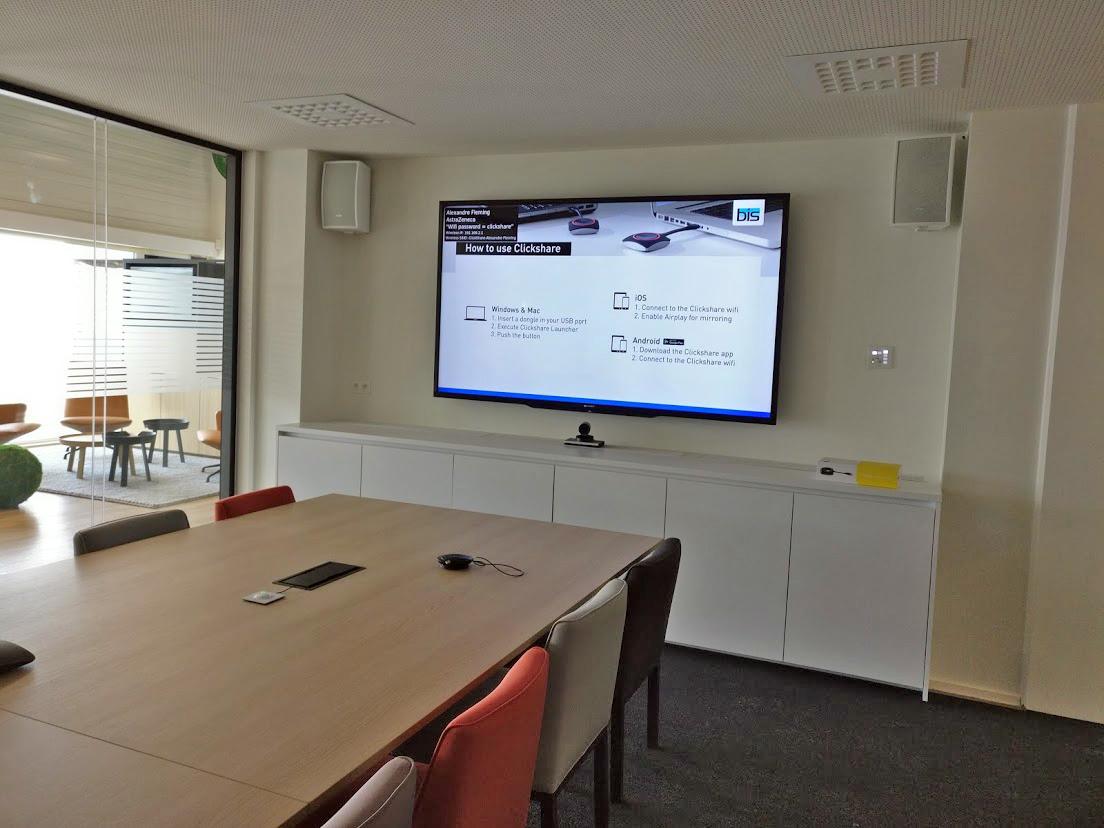 There are also some brainstorm rooms in the new building, where we have indeed offered interactive displays. The Sharp 70" touch monitor met all requirements, besides whiteboarding also external sources can be connected via Clickshare dongles or mobile apps.
We take this opportunity to thank AstraZeneca for the excellent collaboration and the choice for state-of-the-art hard- and software that BIS fully supports. Would you like more information about this project or an introduction to Digital Signage, Room booking and meeting rooms? Call BIS on: 015 287 487 or contact us via the possibilities mentioned on the right.