UZ Leuven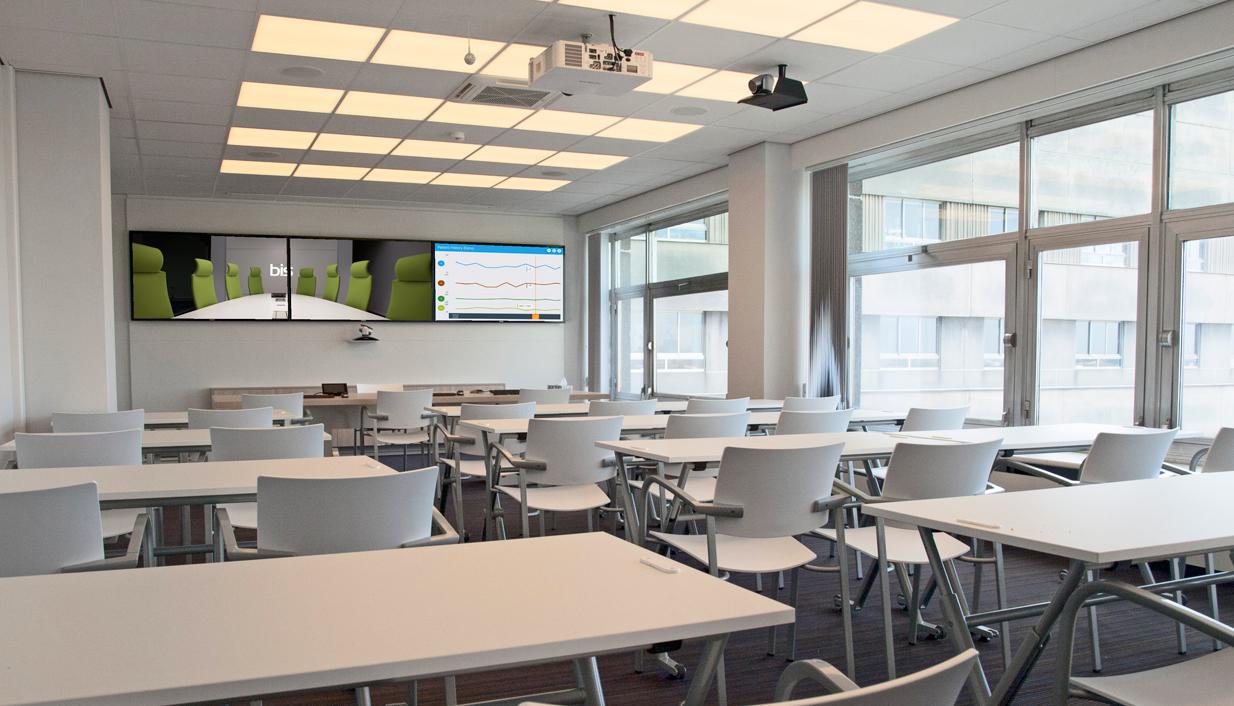 Treating patients in a good manner and supporting them is a goal of all employees of UZ Leuven. They measure everyday whether the quality is sufficient and use the results of these measurements to constantly improve their patient satisfaction, quality of the care and safety.
The UZ Leuven is closely linked to the University of Gent. This guarantees that they apply the most up to date scientific knowledge in their daily care of the patients and follow the most advanced therapy schemas, techniques and procedures, and only use the best equipment and have very competent personnel.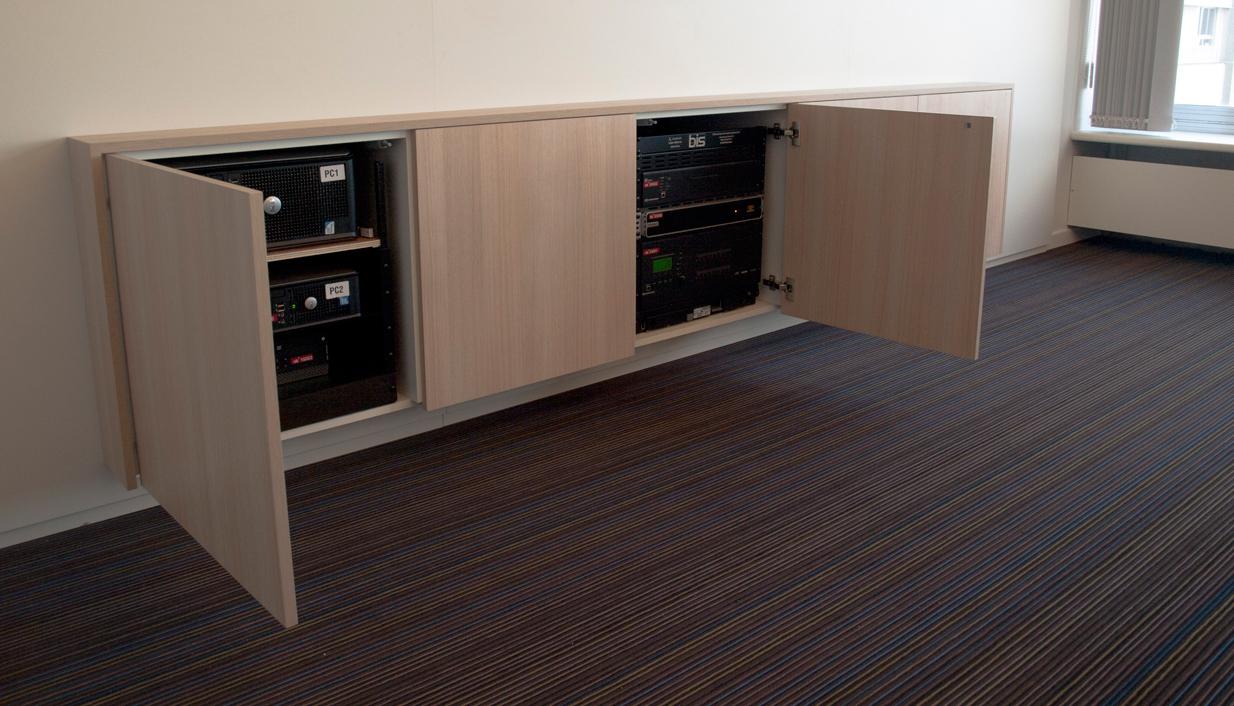 BIS recently became the preferred supplier for all audiovisual appliances at UZ Leuven. In the past we have equipped numerous conference rooms with a beamer or flat-screen, combined with a central control panel. The monitoring of the equipment within all buildings is done through IP thanks to the Extron global viewer enterprise edition. The most recent task was the implementation of a high-end training room with the option to involve other hospitals in meetings and courses. A Bridge for Multipoint Video conferences was thus implemented.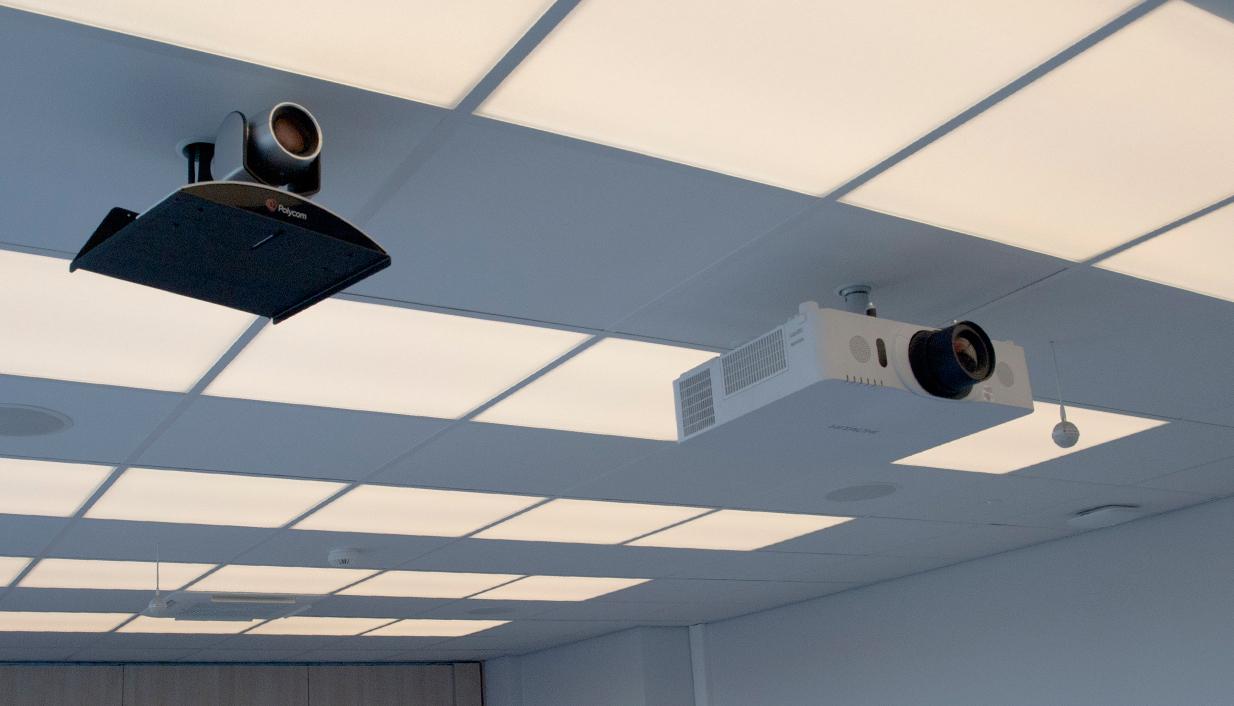 The imaging in the front of the room is done via three 55" professional Samsung displays. These are configured to size so that diverse presets can be used to get the desired mapping. The outward communication is done through a Polycom HDX 8000 videoconference system. There are two eagle eye cameras used which clearly show the speaker and follow them. If the screens are being repaired, it is still possible to project, as there is a built-in Project screen available that can be rolled out right in front of the displays. There was a storage place built into the BIS VisionWall, which means that a large amount of hardware could easily be stored. When the built-in cabinets are closed, the equipment is not visible. A custom table was also made by us, and offered two connection points, as well as a connection to the Creston Touch panel for general room management.
Finally, we placed an EVOKO room reservation unit at the entrance of the space, so that interruptions could be prevented and the efficiency of the meeting facilities could be improved. The EVOKO Room Manager also offers a reporting function, which means that eventual defects of the conference- and presentation space can be identified.
BIS is very proud of this project, and we thank UZ Gent for the pleasant cooperation over the years.