KLM
The goal of the management of KLM ICT is to offer its employees the best working environment. This is why the theme ConciousWorking@KLM has consciously shifted the way of working and collaborating to a new level. To offer the right facilities for this, KLM gave BIS as a project to implement several audiovisual solutions in the gorgeous new "Point of View" building, which will facilitate this new way of collaborating.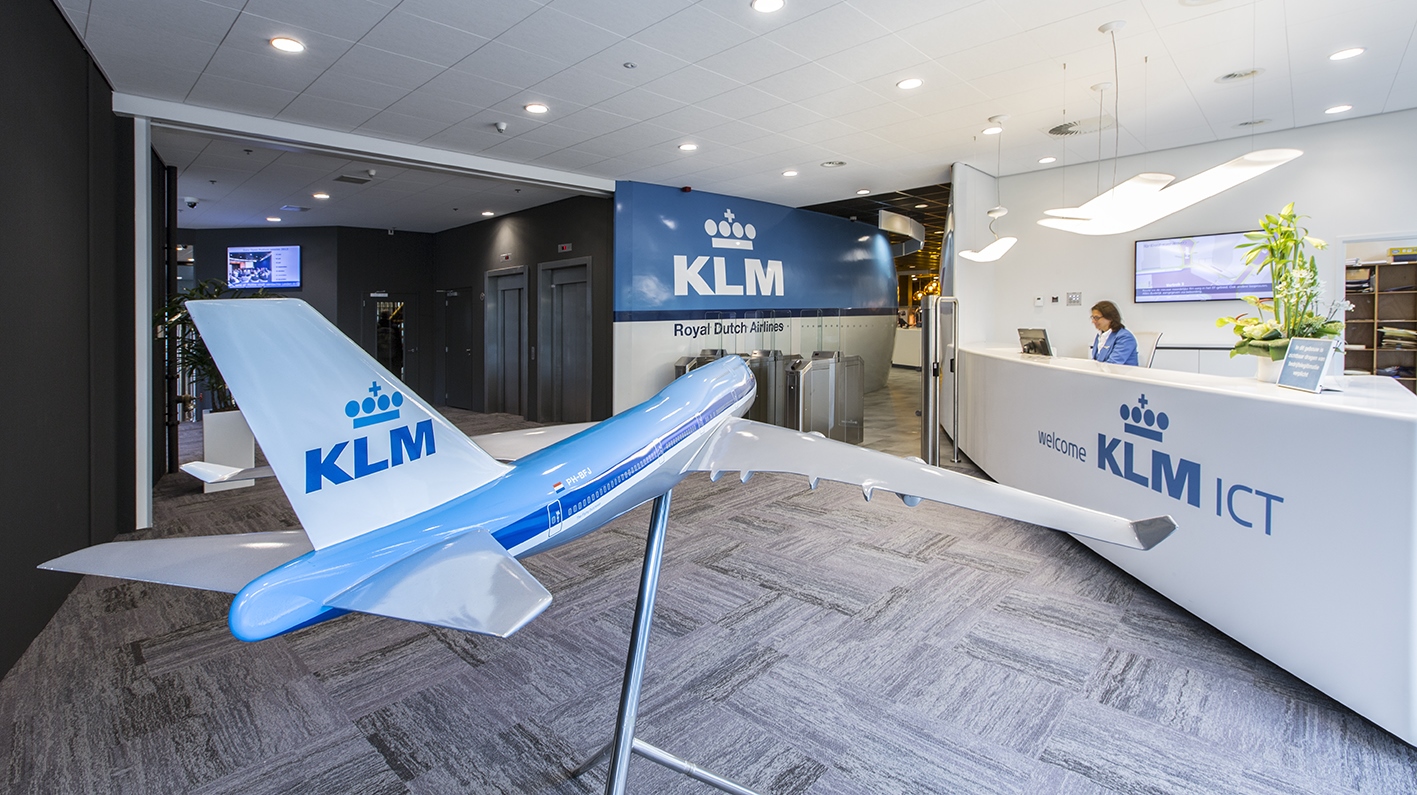 KLM uses ConciousWorking for finding a fundamentally different way of working, which connects better to the business and which is in line with the changing wishes of quickly changing environment. In the new Point of View building, there thus are seven continents available, which together form the world of KLM. Employees can choose whether they wish to have their conference in Africa, or would rather work in Asia. An important element in the new way of working is the creation of "accidental encounters".
BIS implemented audiovisual solutions throughout the entire building, which simplify and improve cooperation, conferencing, brainstorming and presenting. For example, employees can have meetings via video conference efficiently. Another innovative solution which has been integrated by BIS is the WePresent, where users can show movies, pictures, PowerPoint presentations et cetera in an easy way, wireless from any device to a central appliance. The split-screen function even makes it possible to have the content of four devices on one screen at the same time.
The interactive touch screens delivered by BIS, which are montaged on a mobile carriage, can be used flexibly, as it can be relocated from one space to another. The screens can also be changed in height so that each user is offered the perfect and ergonomically most efficient working height.
The employees of KLM do not need to worry about unnecessary interruptions, booking troubles or inefficient use of space anymore, thanks to a smart room management system which BIS installed at the conference rooms. Here you can easily see whether the space is occupied or not. Because of the connection to MS Outlook, these spaces can be booked or cancelled remotely. A reservation can also be extended this way. This can also all be done at the screen installed in the conference room itself.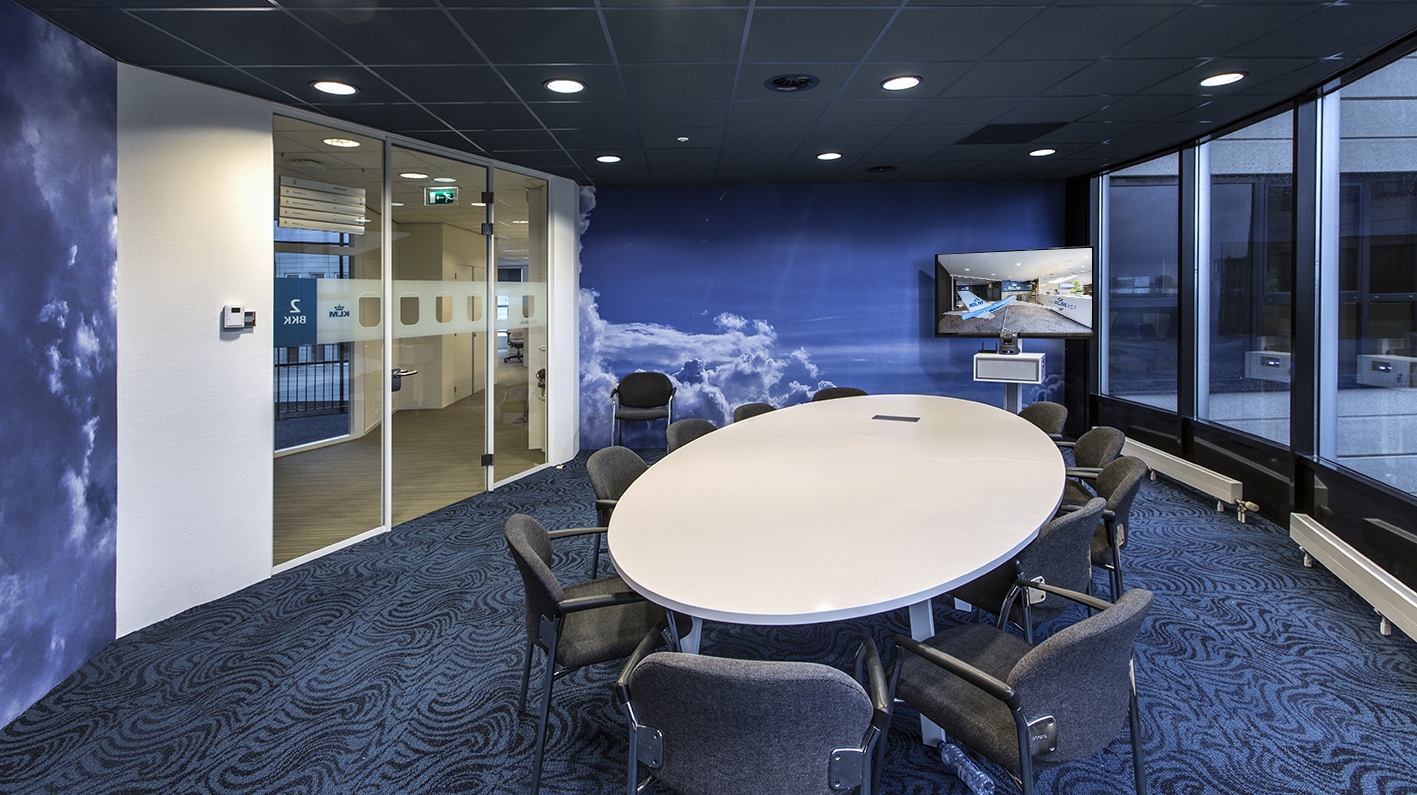 The BIS Digital Productions team has also made an instruction video for the usage of the interactive screens and the room management system. The training, which was provided, by one of our trainers has been recorded in order to help future users. By using screen capture, it is easy to see what needs to be done, while the voice over offers extra information and help. The instruction video is delivered in full HD resolution and is divided up into chapters so that you can quickly and easily skip to the necessary part of the film.
The company restaurant is also equipped with a Christie projection solution. The Christie beamers implemented have an extremely high resolution and illumination. This means that rooms, which are hard to darken, can still offer large and clear pictures. This is a great solution for visual simulation during all kinds of meetings.
In short: with the help of the solutions advised and implemented by BIS, the employees of KLM can start working in a new efficient way. BIS thanks KLM for their cooperation and is proud to have delivered a significant contribution to the ConciousWorking concept.