Rucphen Municipality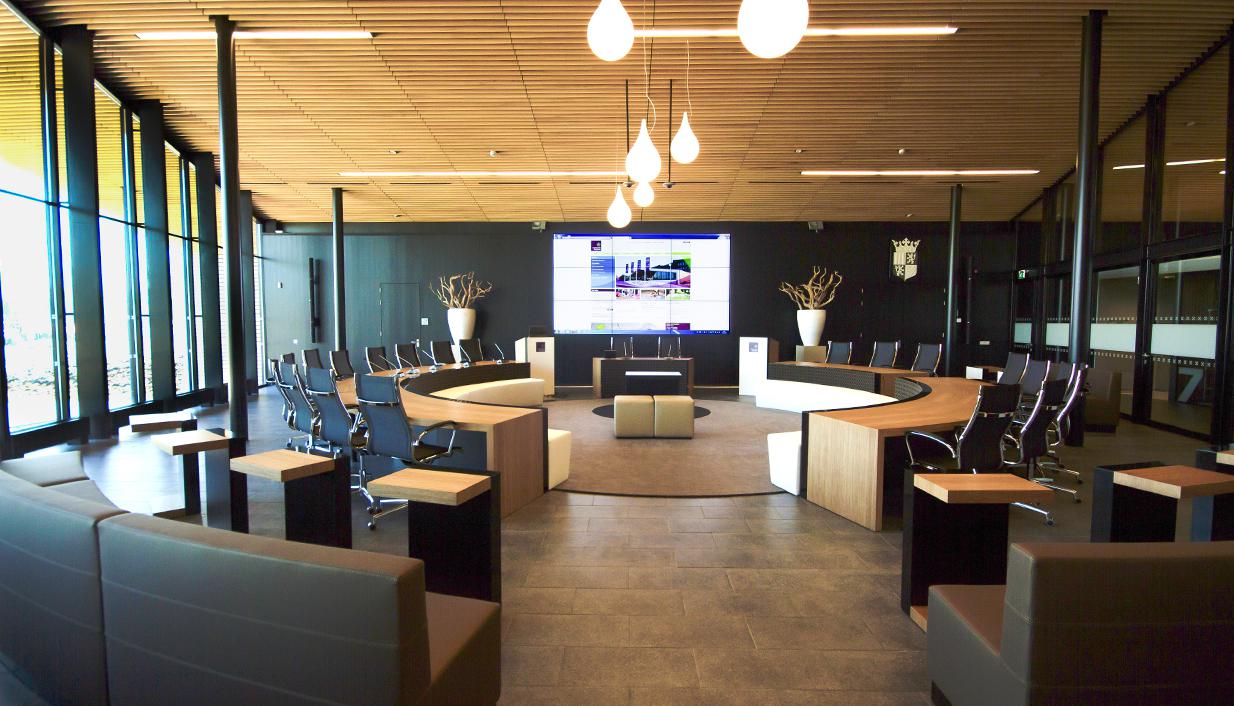 Municipality Rucphen moved into a new service center at the end of last year, which lies beween the five town centers, Rucphen, Schijf, Sprundel, St- Willebrord and Zegge, which are all part of this municipality.
Upon development of the new service center, the municipality started looking for a trustworthy partner who could support them from start to finish, and help with the realization of many types of audiovisual solutions for, among others, the Council Chamber, Citizens' Hall, Central Hall and the over twenty meeting- and presentation rooms (such as consultation rooms, lecture rooms et cetera). On the basis of the solution proposed and the clear expertise along with the many services offered, BIS was asked to implement this project.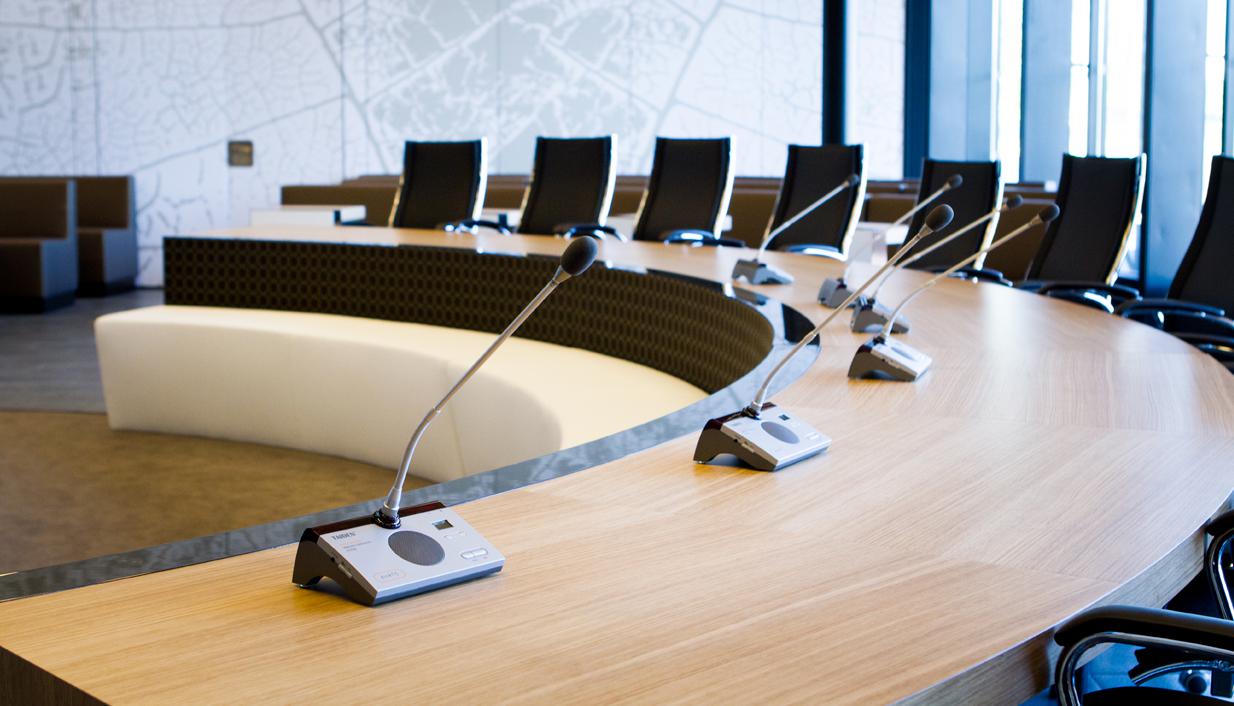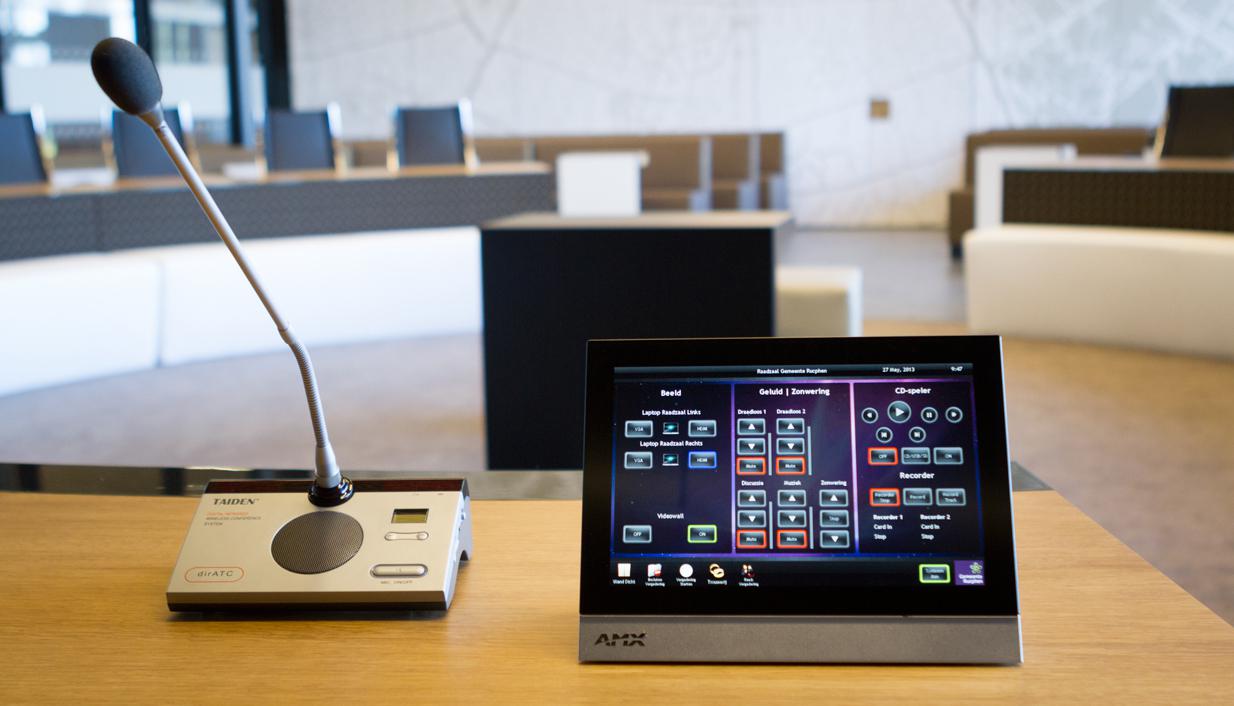 To present in a simple, clear way which is visible for everyone in the Council Chamber, the BIS advisor chose for integrating a video wall consisting of nine 60 inch displays (152 cm). This is a special and beautiful solution for larger rooms. Through a wireless system, all councilors and other participants during meetings and debates can be easily heard. Furthermore, a high-quality audio system by BOSE provides clear sound, and an all integrated equipment could be managed with the help of a versatile AMX control system.
The Citizens' Hall and the Central Hall are also equipped by BIS's powerful audiovisual equipment, managed through AMX control panels. The over twenty meeting and presentation rooms are efficient. The interactive Samsung display to which numerous devices can be connected allows for increases efficiency. The Extron MLC button panels guarantee user-friendly use of the equipment.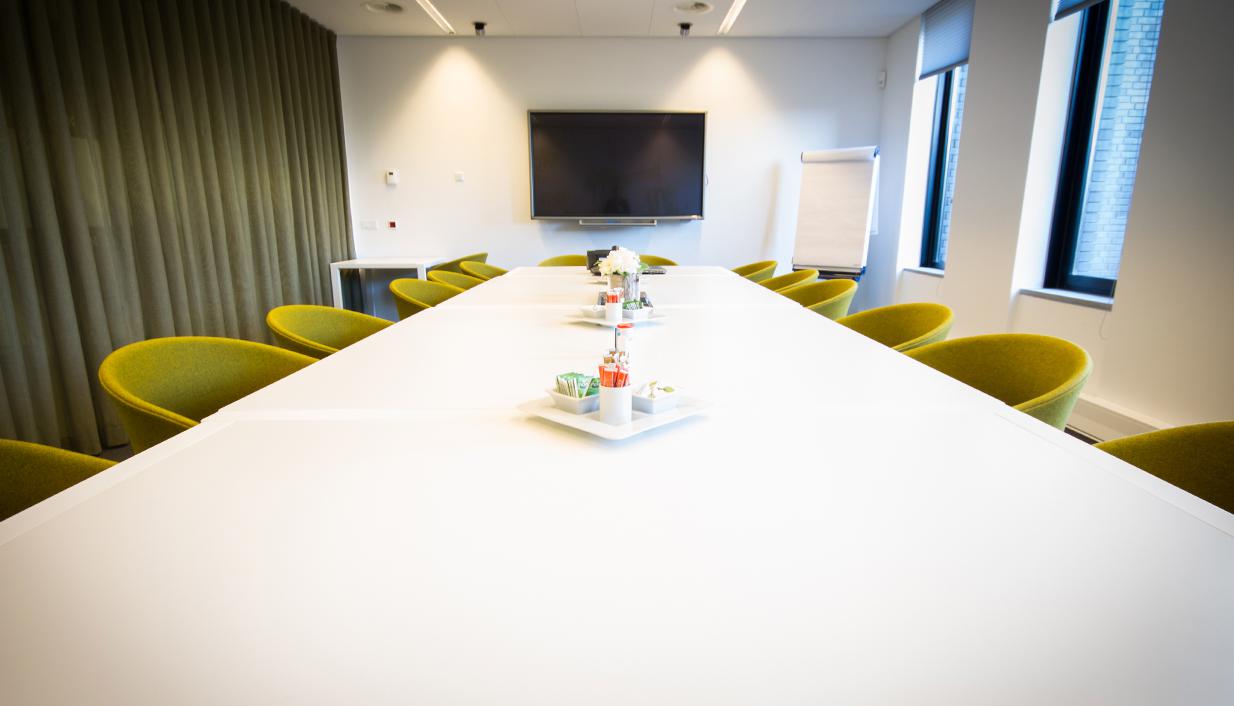 As of now all audiovisual solutions have been put into use, and Municipality Rucphen is extremely pleased with the implemented options conferences, presentations and information sharing needs. BIS thanks Municipality Rucphen for placing their trust in them and giving them the opportunity to work on this project. BIS wishes all those involved many good years in their new service center.