Compass Group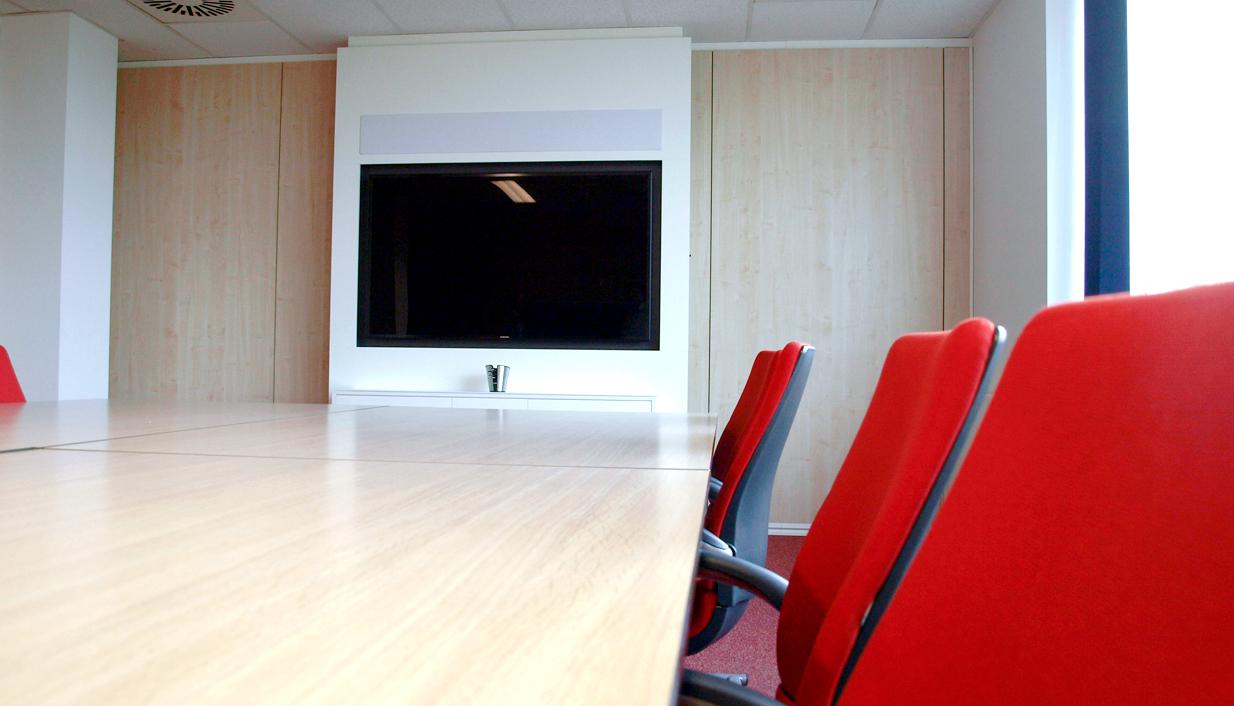 Compass Group is one of the major players in the Belgian food service market. As a catering partner to companies, healthcare and education, the focus lies with delivering qualitative tailoring. Nearly 2000 employees give their best daily in order to make a difference. The dynamics and input of these people form the driving force behind this enterprise. The restaurant visitors can taste and experience this every day. Compass Group believes in a combination of great quality and the emotion of a beautiful plate.
BIS recently took on a conference room for 8-10 people. It was important to the client that wireless conferences could be held as quickly as possible. That is why BIS integrated the Clickshare system here. Now, 4 computer sources (complemented by Tablets & Smartphones or not) can be simultaneously displayed on the Samsung 65". With a simple push of a button or app you can take over the image during a meeting. Also, the audio signal is also sent to the base unit through this wireless communication, and routed to the speakers.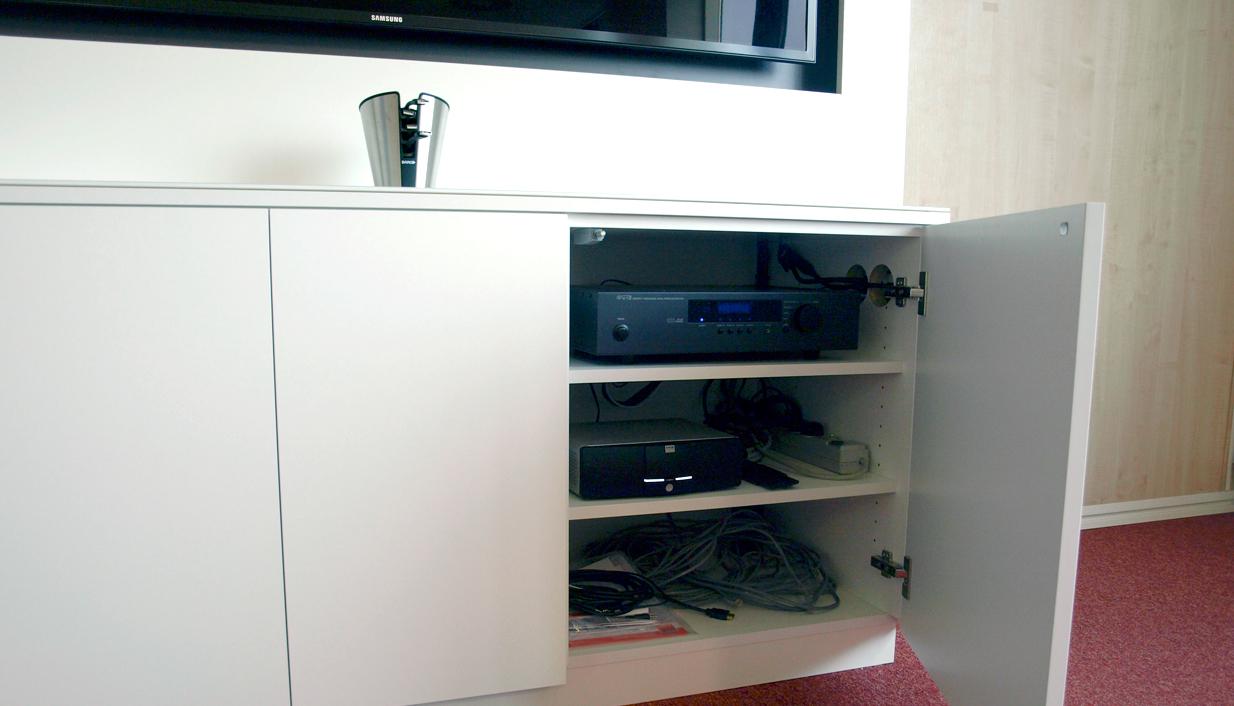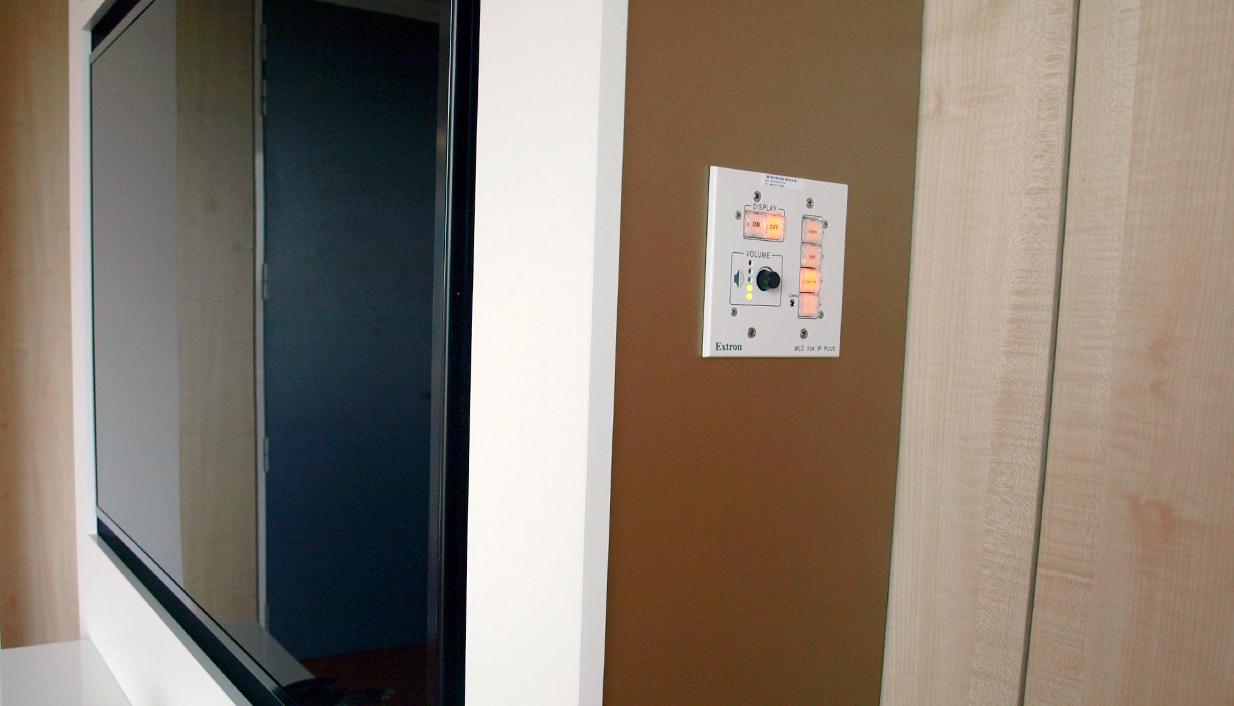 BIS has neatly placed the audiovisual components in a beautiful VisionWall. This means that there still are classic connection spots available on the side, as well as an Extron MLC control panel. On the top lie the speakers that are neatly concealed thanks to a white cover. On the bottom, BIS placed dresser cabinets, with amplifier and Clickshare unit built in. There also is a lot of storage space found on the left side.
This way, BIS would like to thank the Compass Group for its cooperation. We are looking forward to future projects together with Compass Group.