Center Parcs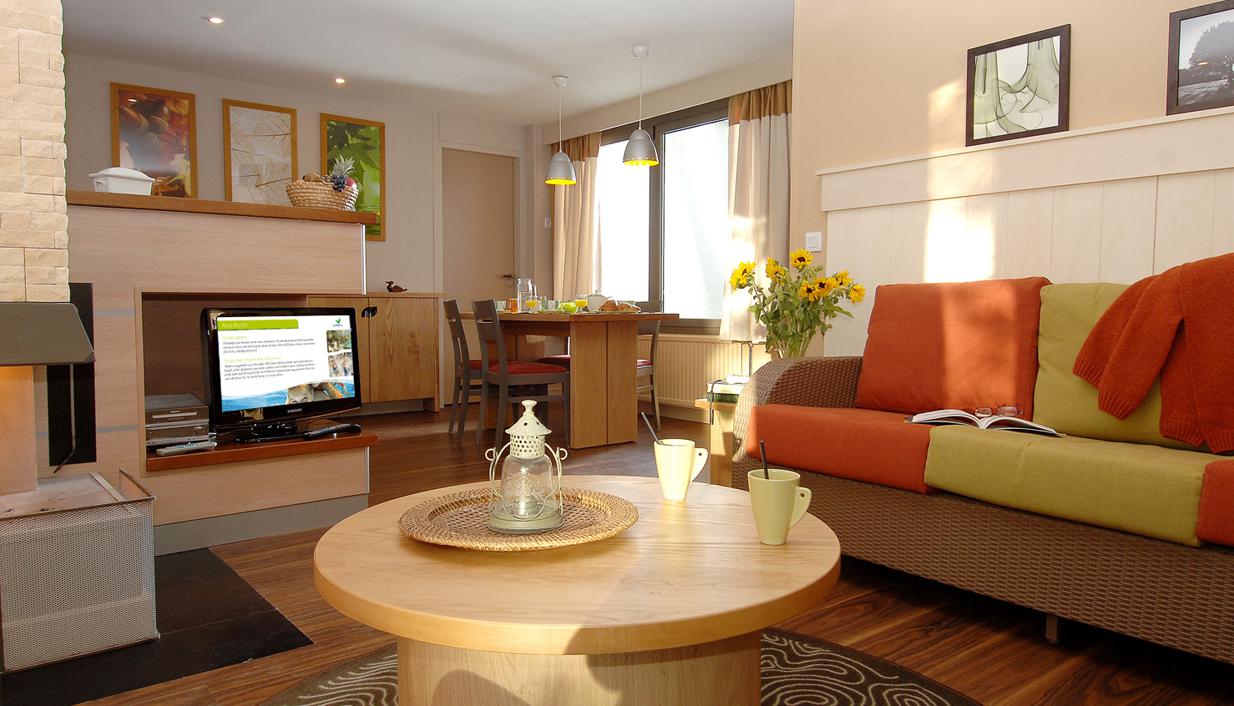 Center Parcs innovates with dynamic content distribution
Let's get closer! The slogan with which Center Parcs states their values. People get closer when on vacation to one of the most beautiful holiday resorts. The peace and quiet benefits people. There is time to relax, to be together, to enjoy. There are many opportunities for children to be entertained. The elderly and the young, adults and children… they all settle down at Center Parcs. Let's get closer!
The slogan 'Let's get closer' is also applicable to the way in which Center Parcs wants to be involved with its guests in different resorts. Close, accessible, involved. They want to update their distribution of information. The goal was, and still is to implement a system with which all kinds of visually appealing information can be distributed easily and dynamically to guests and employees; by large screens in the plazas and the Cottage TV-channel.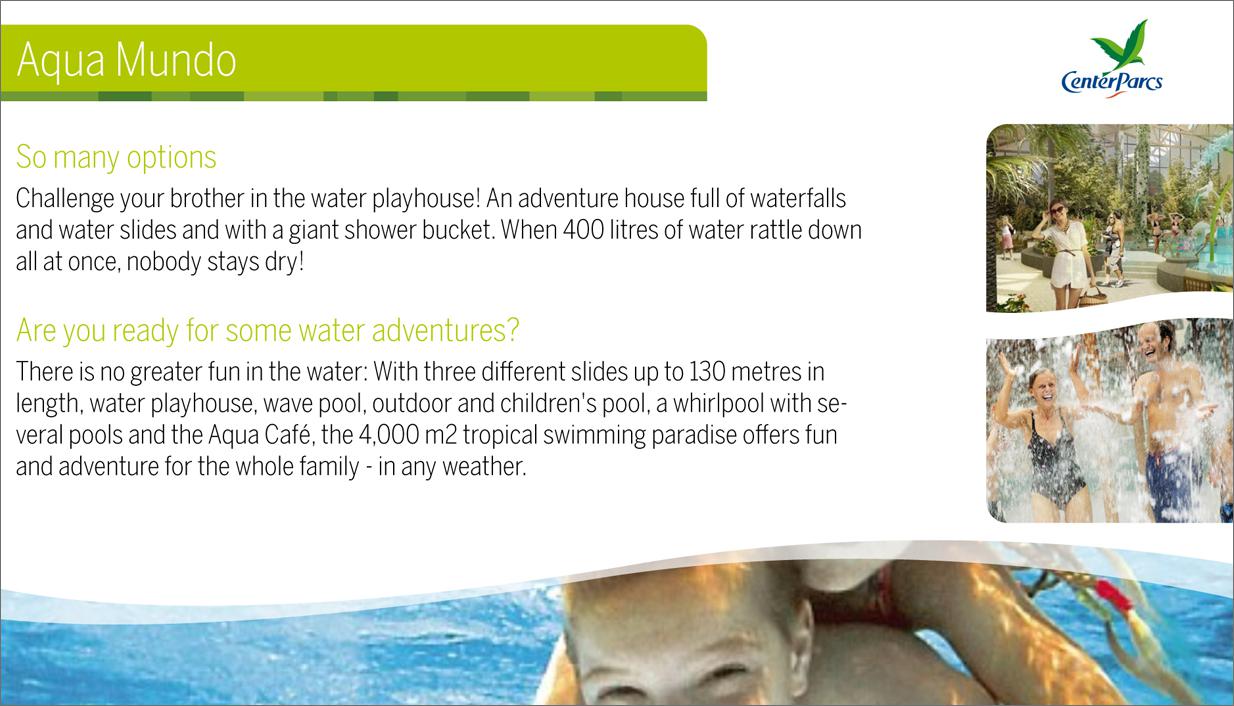 After a careful procedure, Center Parcs gave BIS the assignment to deploy their 'BIS ID' system in multiple resorts. Thanks to this innovation, it is now possible to distribute beautifully visualised information, both locally and from their headquarters. Resort news, special offers and excursions, for instance, are alternated with the daily menu and entertaining videos. Despite getting the assignment very recently, BIS ID has been implemented in the brand new resort at the Bostalsee, Germany.
In the following months, more resorts will follow. We will keep you updated!
Do you want more information? Do you want to profit from BIS ID as well? Contact us! Go to the digital signage pages of our website or call: +31 180 - 486 777 .