UMC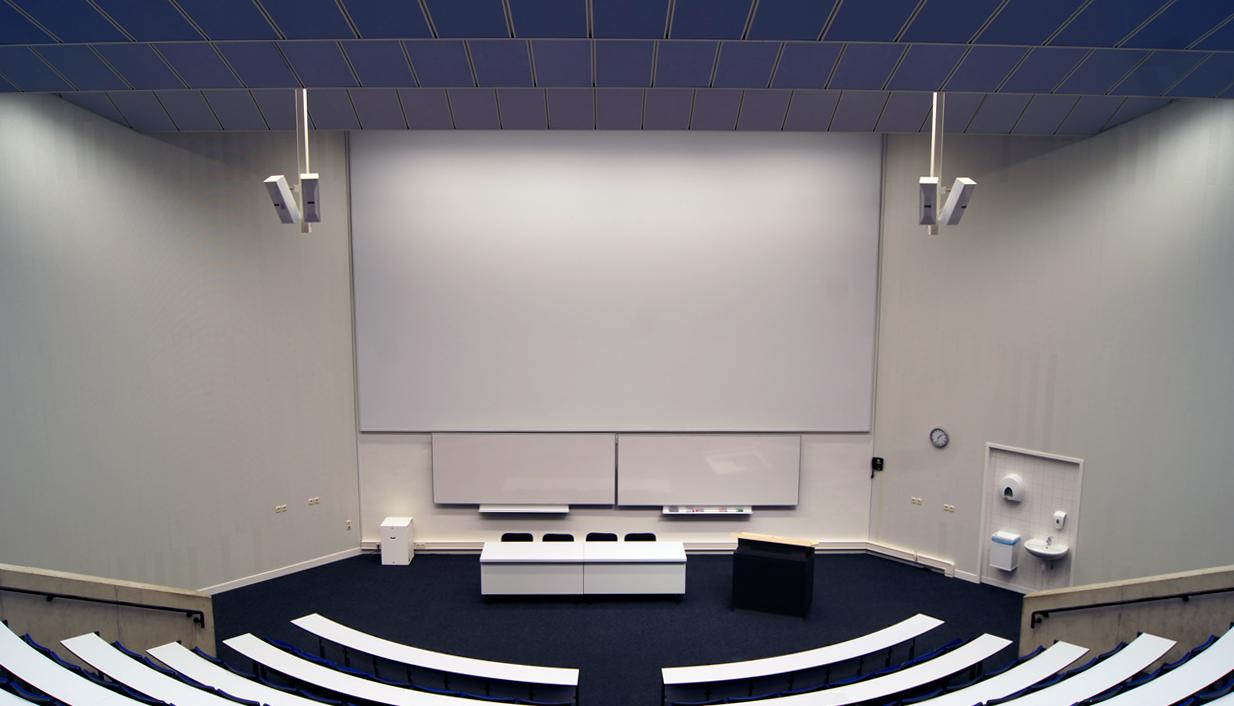 The University Medical Center Utrecht is one of the largest public healthcare institutions in the Netherlands and has three core tasks: patient care, research and education. Nearly 10,000 people contribute to the constant provision of good healthcare with knowledge and people as the main materials. By offering training and education, the UMC inspires students and employees to learn and develop throughout their career. This means that a lot of time is spent in the lecture halls. Presentations, courses and lectures are held there. Enough reason to equip the lecture halls with the necessary solutions for effective teaching or learning.
Their requirements were clear to BIS: the UMC no longer wanted to hear remarks about the low resolution, mediocre legibility and too low contrast of the projectors, or the continuous issues with the connection of laptops with digital connectors. The UMC also wanted to find a solution for their need for a central projector instead of two separate projectors. BIS has everything that is needed to realise these wishes.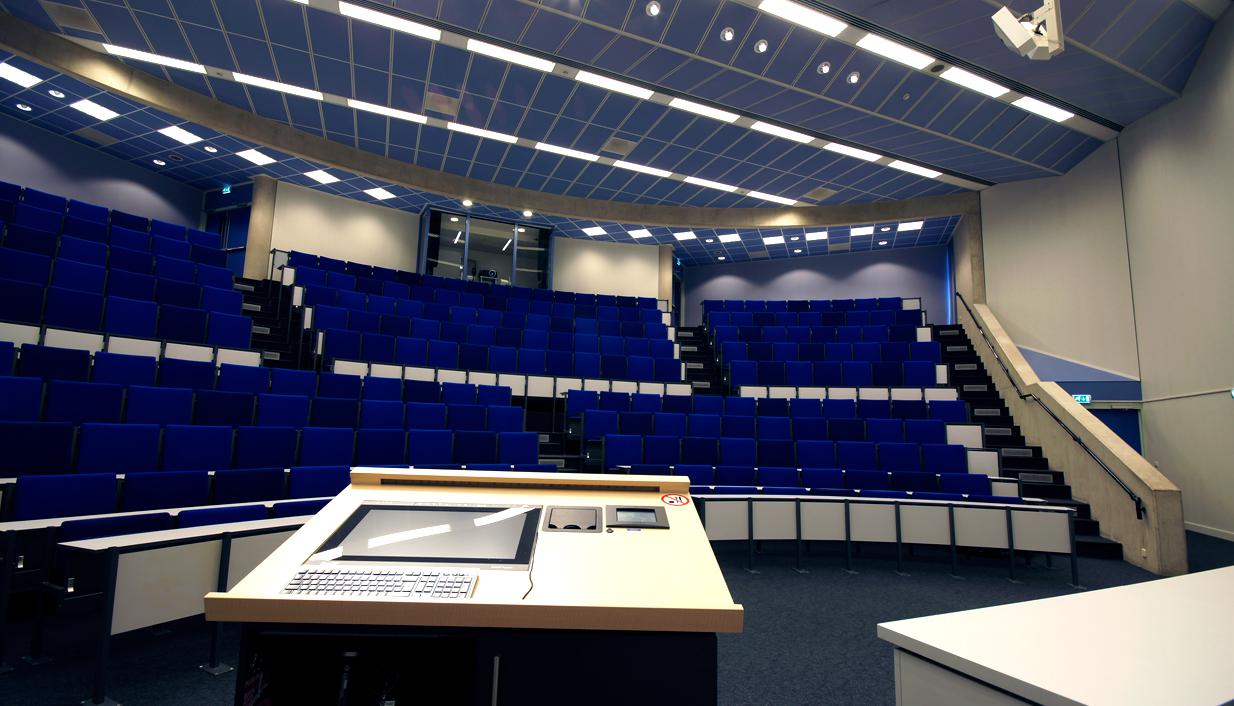 First of all, BIS equipped three lecture halls with highly luminous and high-quality Projectiondesign projectors integrated into a Crestron Digital Media solution, which is controlled via the Crestron touchscreens integrated into the custom-made lecterns. Crestron Digital Media is the epitome of the high-quality infrastructure for distributing and controlling digital signals. The lighting was also adjusted by BIS and made completely controllable with Crestron.
By means of a PiP processor (Picture-in-Picture), the speaker can be shown in one of the three connectable rooms. This means that students can attend lectures in the adjoining lecture halls. The rooms were also equipped with a BOSE audio DSP unit and a subwoofer to amplify low tones. The entire furnishing of the control rooms in which all equipment has been assembled in 19"inch racks was also part of the project.
In short: The users of the furnished lecture halls are completely satisfied again now that the new solution has been fully used and the quality has proven its worth in actual practice on a daily basis.