Decos
Decos is an international software company that specialises in document and information management solutions. Since its foundation in 1987, Decos has marketed several successful applications.
In March 2011, the Decos Technology Group moved into its new head office in the Space Business Park in Noordwijk. The foundation for the futuristic building, which is shaped like a crashed meteorite, is the New Way of Working. It is a paperless office that acts as a meeting place where employees can set up meetings with colleagues whenever they feel the need in order to share their thoughts and ideas. The eight inspiring meeting rooms – including an innovative brainstorm room and two rooms for stand-up meetings – offer plenty of space to do so.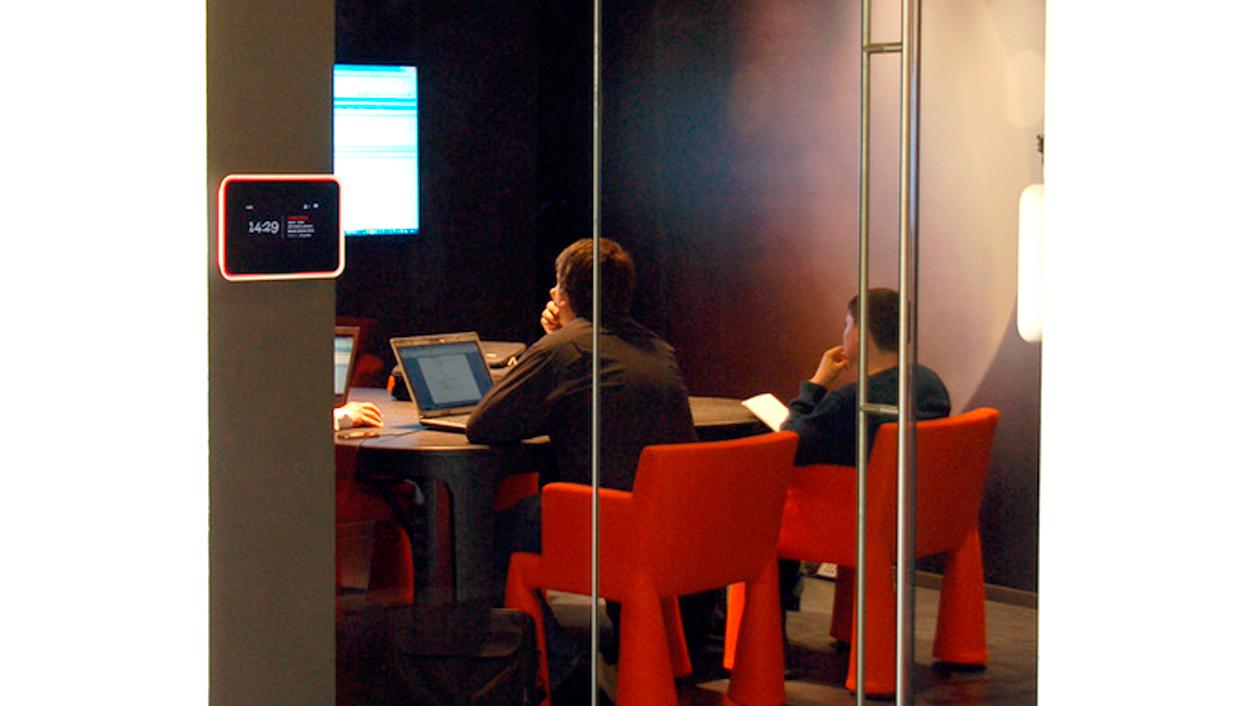 Since the manual booking and planning of eight meeting rooms sometimes requires a lot of time, energy and frustration, Decos asked BIS to implement an intelligent room reservation system. BIS opted for the innovative Evoko Room Manager to meet the requirements of Decos. This system, which is a combination of software and an 8-inch (20 cm) display outside each room, ensures and optimal use of all rooms and prevents misunderstandings and uncertainty.
Since the Evoko Room Manager can be completely integrated into Microsoft Outlook, everyone has direct access to and insight in the planning of the room(s). This makes it easier for users to book a room behind their PC, or cancel a meeting and change the booked meeting time. The changes are immediately displayed in Outlook and on the touch-sensitive screen of the Room Manager. But obviously it is also still possible to walk to the meeting room and make reservations or changes on the spot. Since everything has been digitally registered and displayed, paper is no longer needed for booking the meeting rooms.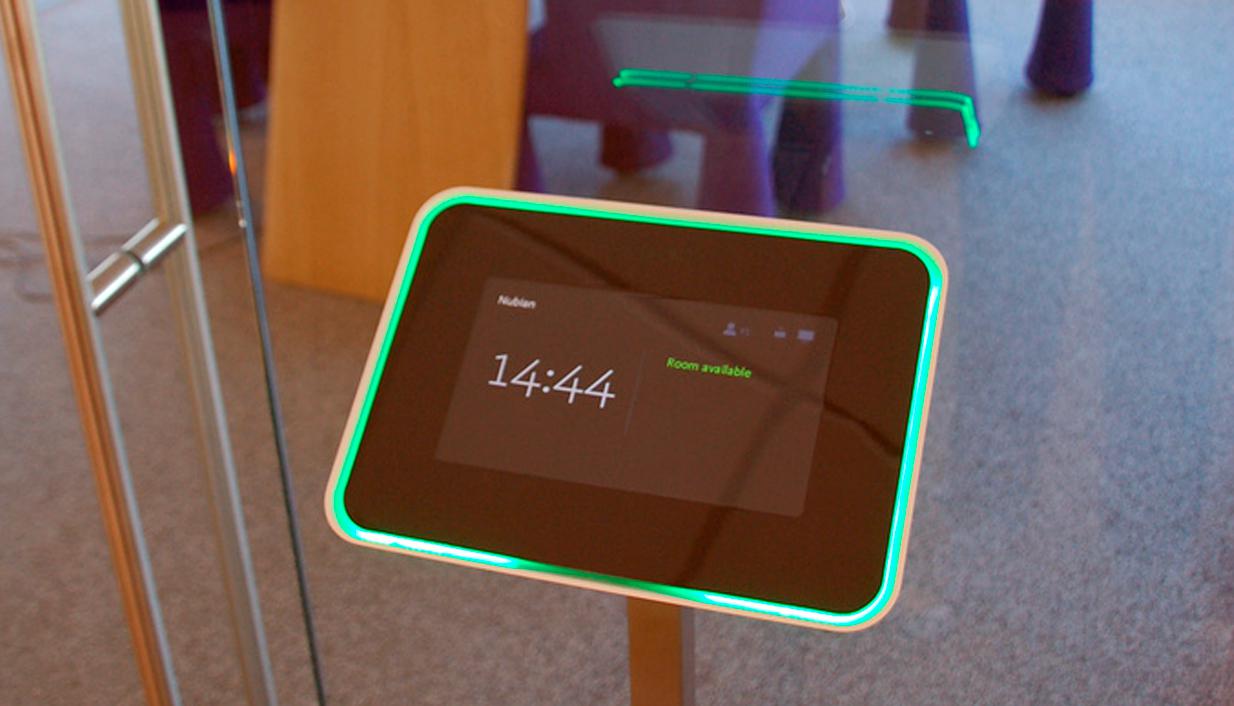 The colour of the LED rim of the stylish display at the door of each meeting room shows if the room is free or occupied. It is easy to see, even from a distance. Red indicates that the room is occupied and green means that the room is free.
Thanks to the Evoko Room Manager from BIS, Decos takes daily advantage of the optimal use of its meeting rooms and employees have plenty of opportunity to work together, share information and hold meetings in a flexible manner.