Van Leeuwen Buizen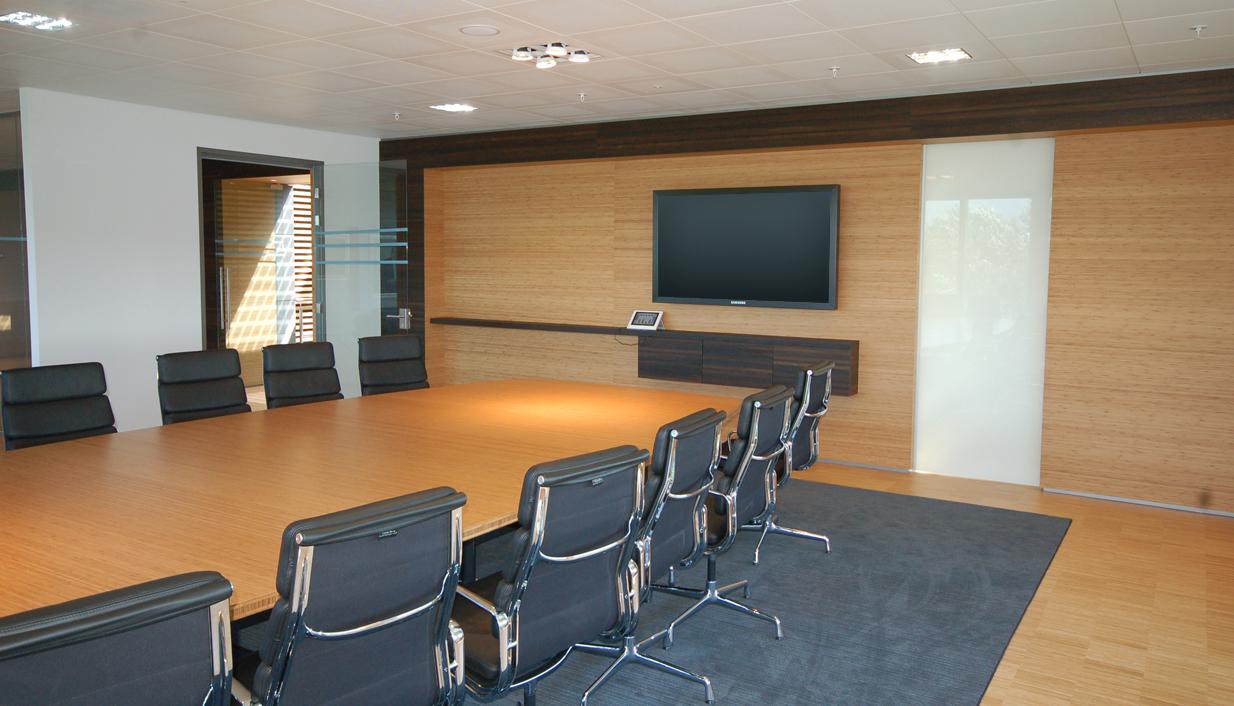 The Van Leeuwen Buizen Groep is an internationally active industrial trading company that specialises in steel pipe, pipe fittings and valves. They supply their products and services to companies in various industrial sectors. Van Leeuwen operates product-oriented on the one hand, as a distributor with the largest stock and a wide assortment, and service-oriented on the other hand, as a logistics specialist providing professional advice, fast delivery and project management services. Customised solutions, attuned to the needs of clients, are at the centre.
Van Leeuwen Buizen approached the recognised market leader in the AV & ICT field, BIS BV, for the design and implementation of multiple state-of-the-art audiovisual solutions in the company's planned new office building. BIS was instructed to create versatile solutions that would stand out for their uniformity, quality and ease of use. In addition, BIS was expected to adopt a proactive attitude to the project. Not to blindly follow instructions, but to think critically and contribute ideas, expertise and the benefit of years of experience in order to achieve a final result that exceeded all expectations. BIS crossed the magic border of 25,000 rooms furnished in five years when they were given the opportunity to furnish the beautiful rooms at Van Leeuwen Buizen with audiovisual equipment.
BIS configured and installed a variety of different rooms. For example, the boardroom is equipped with a 65" LCD touch display that can be used to display images from a desktop PC or a laptop computer. An attractively styled touch panel allows operation of all the equipment in the room, such as the lighting and input sources for the display. This intelligent panel also automatically adjusts the lighting intensity to the current situation, during presentations for example.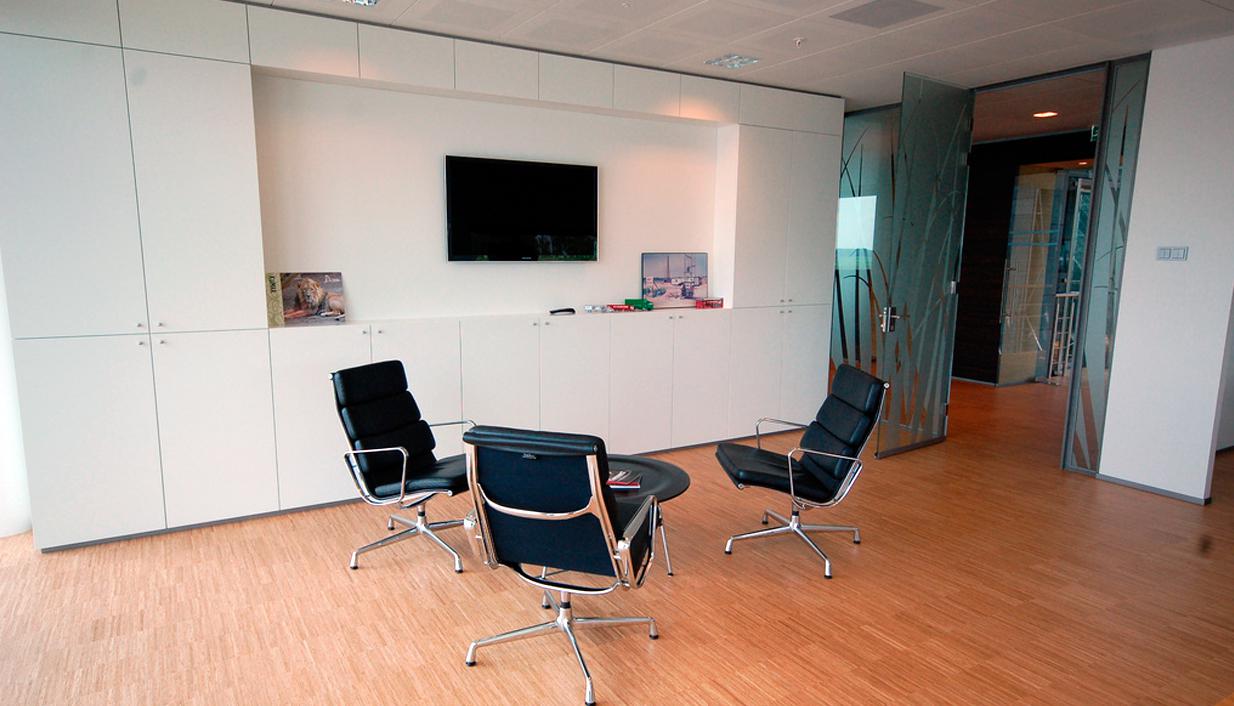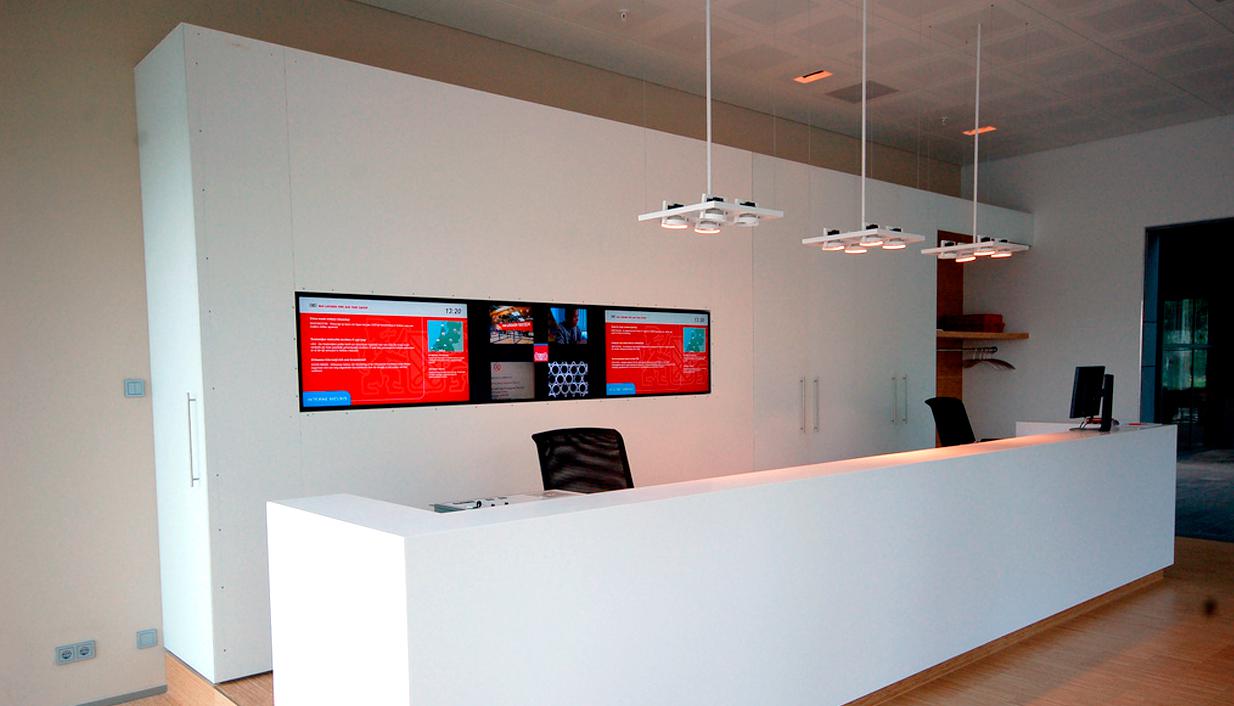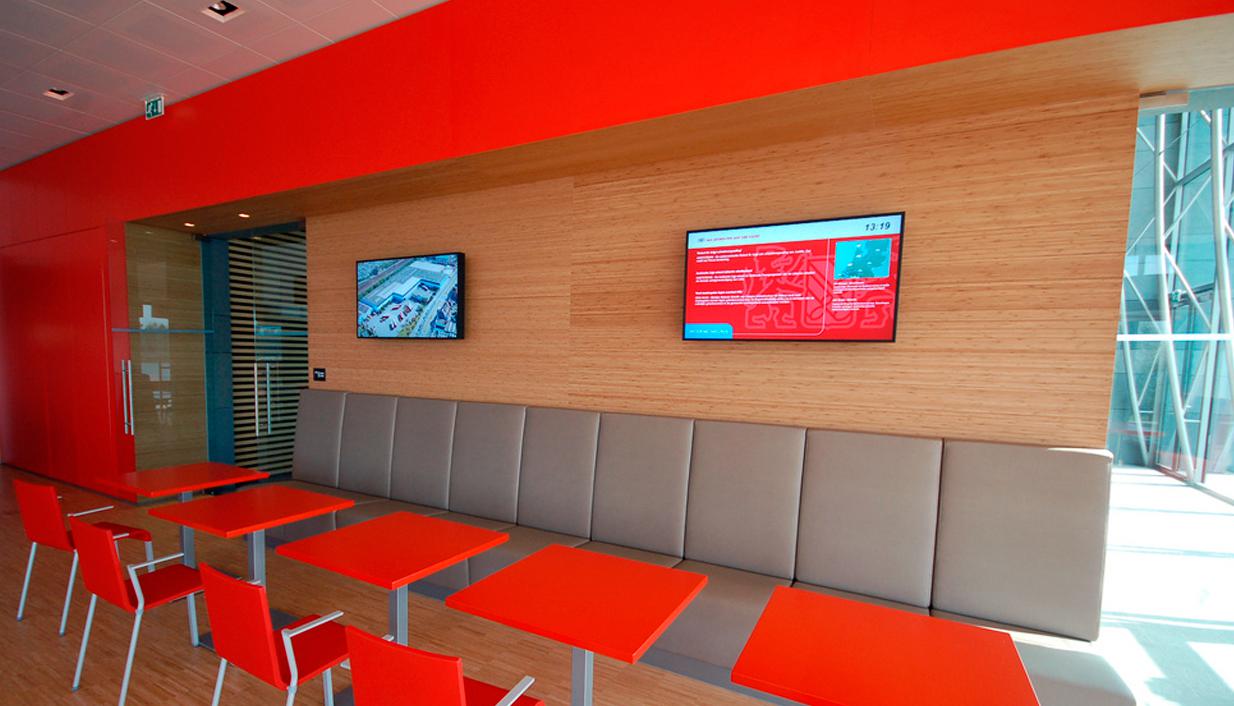 Interactive displays were integrated in the videoconferencing rooms to make innovative, effective and interactive meetings and information sharing possible. Some of the meeting rooms were also furnished with a combination of interactive displays and glassboard, on which people can write, draw and erase - on the smooth top surface. The rooms have also been equipped with both analogue and digital connection points and have image carriers with a wide-screen resolution. Thanks to the implementation of smart control systems, all equipment can be easily and uniformly controlled.
The auditorium has been equipped with a large wall-mounted projection screen. A mirror kit in the ceiling ensures that the projector can be neatly stored when it is not being used. Finally, the reception area, company restaurants and all floors up from the photocopier have BIS ID Digital Signage (narrowcasting) for the centrally controlled and visually attractive distribution of information.
BIS wants to congratulate Van Leeuwen Buizen and thanks them for their trust. This was an example project for us in which we were involved at an early stage in the 'meeting concept', so that the desired result was achieved in phases.