Broekman Group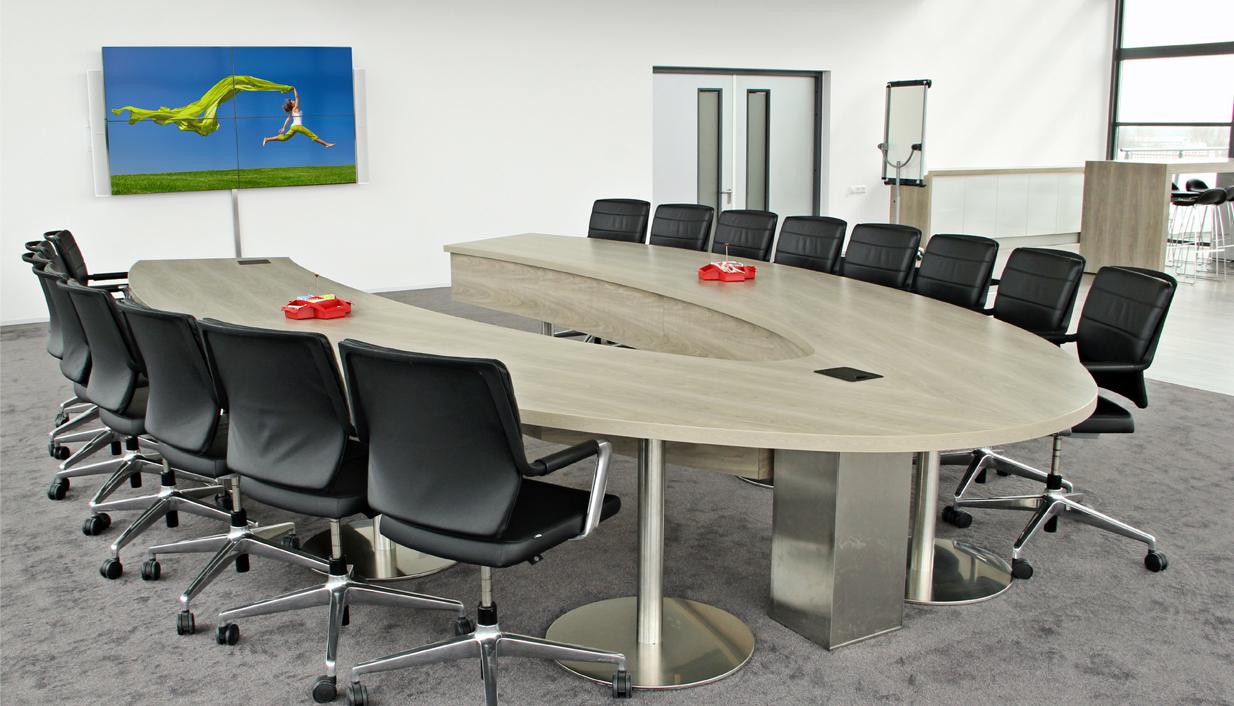 We were looking for solutions that matched the needs of an organisation like ours in terms of possibilities, quality, appearance and durability when the time came to install a complete turn-key audiovisual system in our newly constructed head office. We succeeded thanks to BIS. Information transfer has been improved, the speed of knowledge sharing has increased and our employees' motivation and enthusiasm is as powerful as ever. - Broekman Group
The Broekman Group was founded in 1960 as Scheepvaartmaatschappij Broekman Motorships BV. Today, the Broekman Group consists of multiple companies, which are organised in five separate divisions: Shipping, Logistics, Automotive, Special Products and Corporate. More than 800 people work within these five divisions. The Broekman Group has won an excellent reputation in transport and logistics.
The company's newly constructed head office in the Port of Rotterdam would hardly be complete without a stylish boardroom, professional presentation solutions and user-friendly conference rooms. BIS took on the task of providing the complete design and configuration of the boardroom, from wall to wall and floor to ceiling, and also installed a video wall containing four screens, supported by two loudspeakers. The conference table is equipped with a cable cubby on one side so that all the participants can connect their laptops quickly and easily and a cable cubby has been provided on the other side in combination with a 3.5" colour touch panel control unit.
A BIS ID digital signage solution (narrowcasting) has been integrated in the reception hall in order to inform employees, customers and visitors optimally in a visually attractive manner. A 40" LED monitor (102 cm) was built into an existing item of furniture and intelligent BIS ID software is used to display organisational information, weather and traffic news, general news and other information in a specially designed presentation on this screen. A striking Samsung video wall containing 3 x 3 screens with ultra-thin bezels has been installed in the company restaurant. Presentations and full HD films are displayed on this unit. Cordless microphones and loudspeakers have also been fitted in order to guarantee good audibility during meetings in the restaurant.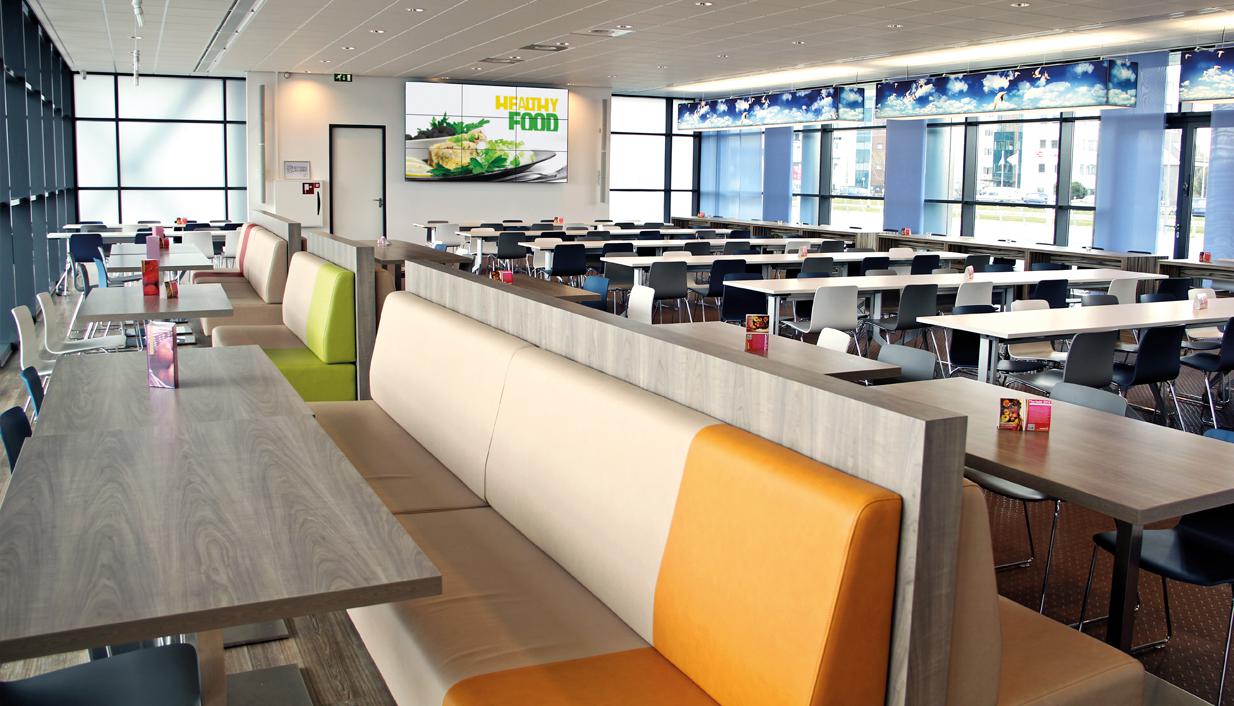 A third video wall has been set up in the multimedia room. The video conference room has been equipped with a powerful video conference solution in combination with two 65 inch LCD screens. This room makes it possible for employees to conduct meetings with colleagues and suppliers all over the world without having to travel. One of the appealing features of the system is that images on a PC or laptop can also be shared via the video conference system without any complications. Here too, the equipment is controlled via an intuitive touch panel.
Finally, BIS has installed 55" LCD screens (140 cm) in two conference rooms and the CEO and CFO's offices. Furthermore, the user-friendly combination of a touch panel and cable cubby has also been installed here.