Working together in a 1.5 metres distance keeping office. How?
22-07-2020 16:06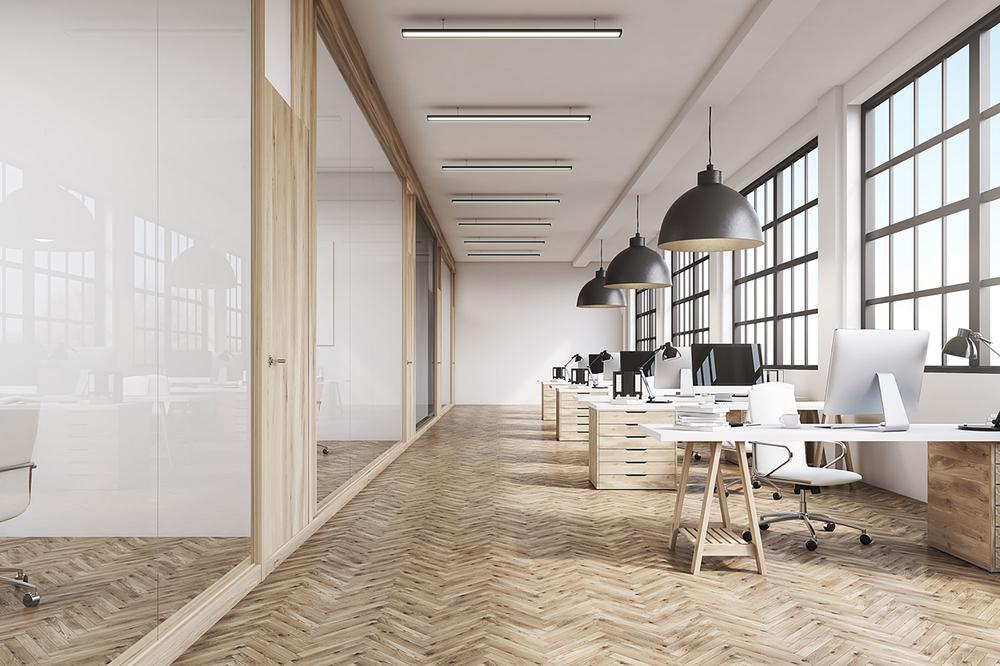 All facility managers are fully engaged with it. And so are many non-facility managers. How are we going to work together when the lockdown is (partially) lifted? What does this mean for our office? But also… what should I do for those employees for whom there is no room in the office? And… do we opt for a temporary solution or do we opt for a more sustainable scenario and ensure that we are well prepared in the unlikely event of another pandemic outbreak.
Our solutions integrated in a natural way
We help you to work (together) in a safe and productive way; from the home office to the reception desk and all the way to the meeting room. And everything in between. We always have done that and we will continue to do so. The good news is that our solutions – with a single adjustment or extension – are perfectly suited for your 1.5 metre distance-keeping offices and a fully Corona proof workplace. And make sure they are integrated in a very natural way.
Some of our options are:
Digital reception column with a sanitising hand gel pump

Everyone who enters your premises, passes through this digital information kiosk. On the display you present your safety guidelines and other relevant information. Thanks to the pump (integrated into the column and, naturally, operated using the elbow) their hands will probably be clean before your colleagues and visitors have entered the building.

Instructions, guidelines and behavioural influence through narrowcasting

Of course, you want everyone who enters your premises to follow your guidelines. Colleagues, clients, suppliers, everyone! You can achieve this though the display of powerful digital signage content. Our graphic specialists have already designed templates with the RIVM guidelines. So, you can order them now and implement them immediately. In addition, we are the ultimate address for customised content. Also, at a desktop level! Read more on Narrowcasting.

Automatic monitoring of density of people in queues and office floors

To prevent people from getting too close to each other in your premises or in a queue, it is necessary to make sure that there are not too many people inside at the same time. You can, naturally, put someone at the entrance to guard the entrance. That is time consuming, stressful and not very efficient. We provide systems that control this fully automatically for you; including cameras, sensors and communication displays (internal & external).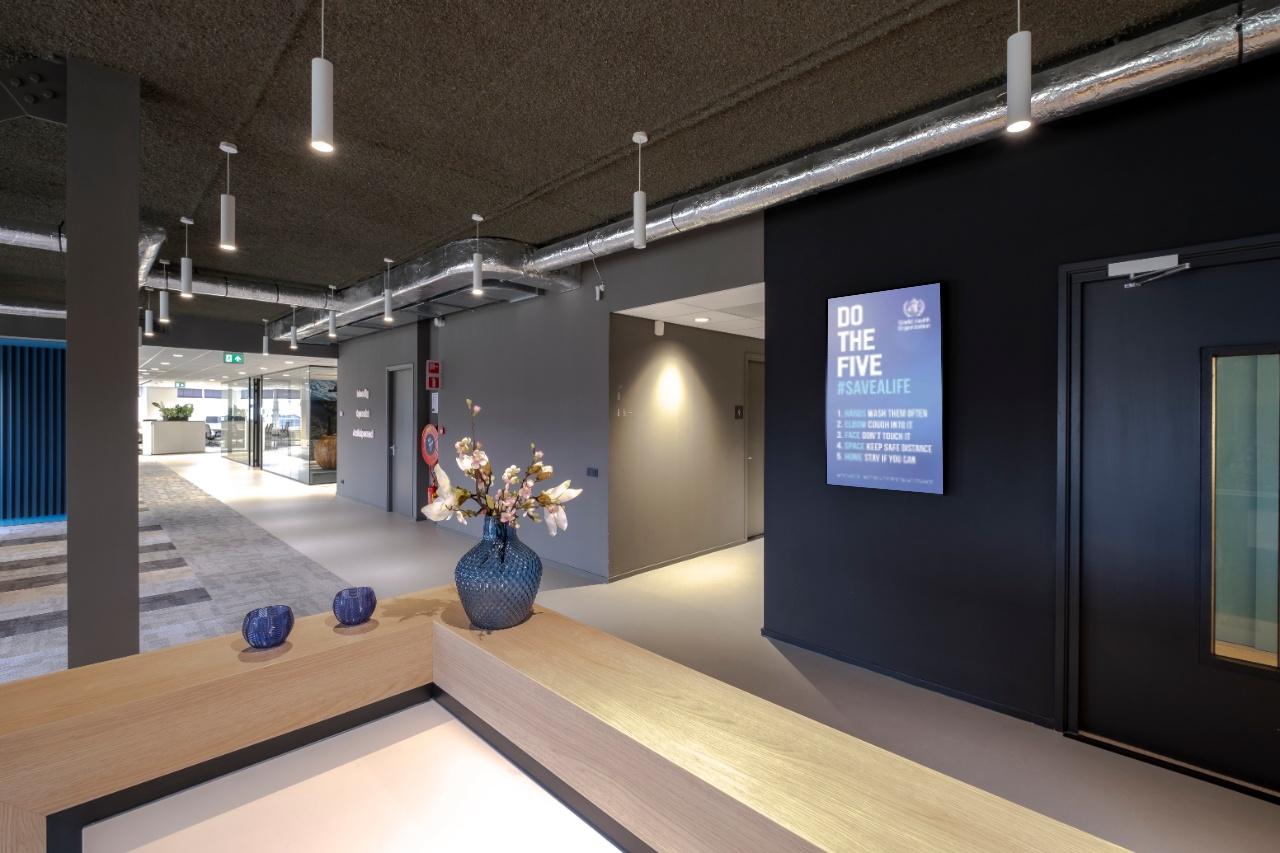 Transparent protective counter shields and intercom systems

Do you want to receive visitors safely at your staff counter? That's possible. Our attractively integrated (plexi) glass shields (also known as sneeze guard shields) provide a safe and yet transparent barrier between your employee and visitors. If desired, we can provide a recess in the lower part that works as a window, and for the fully shielded counters we can take care of an intercom system.

Sneeze guards shields of glass, plexiglass or cardboard

Not only for counters we have practical plexiglass screens. Do you want to protect individual workstations? Or do you also want to protect the participants in discussions, meetings and presentations as much as possible? We have tailor-made sneeze guard shields for every situation. Transparent for those situations in which it is necessary to see each other, but possibly also made of recycled cardboard.

VisionLine furniture with hand sanitising gel and cleaning spray

Our VisionLine comprises multimedia walls, meeting tables and huddle solutions with full integration of audio-visual equipment, connection points and cabling. From now on, the VisionWalls and VisionCubes are also available with integrated hand sanitising gel pumps as well as special storage for the spray to clean the (touch) screens. View our VisionLine meeting room furniture.

Smart software to reserve your flex-desk

One thing is clear. In 'the new normal' you can accommodate fewer people in your office building than you were used to. So, some of your colleagues will work from home, others at the office. With our intelligent workplace reservation systems, you can make sure that there is always a workplace for colleagues who come to the office. And you immediately know where they are. You can read more on reservation of workplaces here.

Easily coordinate who works where and when

In addition to the workplace reservation software, we offer solutions to carefully coordinate who can come to the office, and where and when. You can add buildings, set the new capacity and manage access profiles. Employees can then schedule their days at the office and coordinate with colleagues, allowing them to work together flexibly.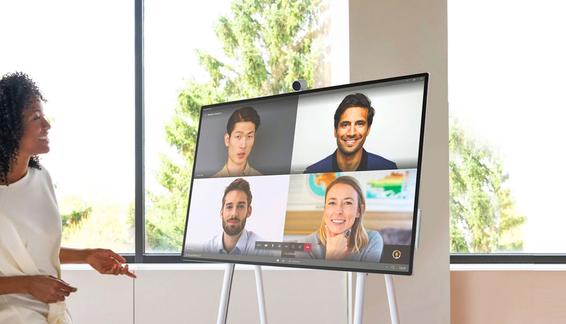 Ergonomic home offices with compatible video connection

As we mentioned before… some your colleagues will have to work from home. We experienced during the Corona lockdown that this doesn't really cause a problem for many jobs. But did you know that, as an employer, you are responsible for the home office of your homeworkers? We have put together different kinds for different tastes; responsible for the health and safety of the employees and including video conferencing.

Video connections between home office and meeting rooms

We have massively succeeded with video conferencing. Thanks to MS Teams, Cisco Webex and other platforms, we were able to meet face-2-face while we weren't together. But video conferencing from home with multiple colleagues in one room is less easy. We have the solution. Secure and appropriate for all video conferencing brands. Read more on video conferencing.

Using our solutions on a subscription basis

We can see you thinking: indeed, those are beautiful, practical and directly implementable solutions. But… we didn't foresee such investment in our budget. So how are we going to finance it? We also have the solution to that question. With our as-a-service options you will get an all-inclusive solution for a fixed amount per month. Do you want to know more about AV solutions for a fixed monthly fee?
Well… it is already clear. You can also create the safe and hygienic office of the future today with BIS|Econocom. Just after the lockdown, make sure that you have a sustainable, flexible and safe start. Please contact us today for free advice.
Do you want to know more? Benefit right away from our solutions?
Call +31(0)180 - 486 777 or ask your question at the top right.