Why would you continue working with Microsoft Teams after corona?
09-04-2020 10:46
The last few weeks we are 'obliged' to adopt the communication rules. The first days with Microsoft Teams may have been a bit difficult, but, in the meantime, we are all running at cruising speed. From within BIS|Econocom, we predict that this is not a short-term trend that will soon blow over.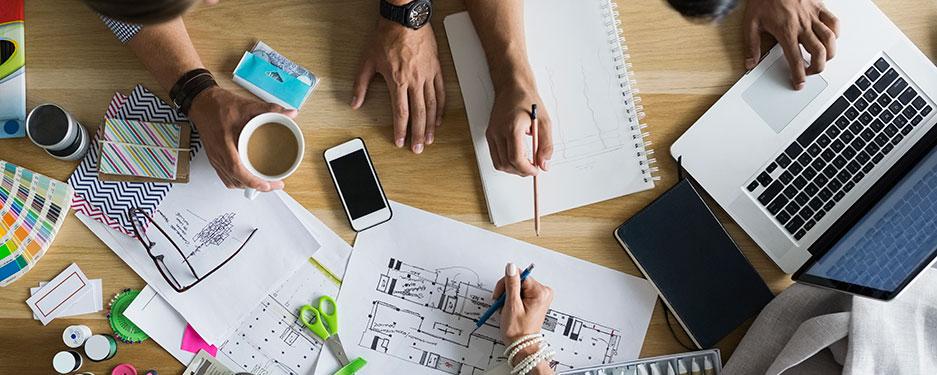 If you want to roll out Microsoft Teams within your organisation on a large scale, this will have a significant impact on your meeting rooms and/or smaller huddle rooms. Your laptop's onboard video & audio hardware may not be sufficient for having group discussions through Microsoft Teams. At home you can get away with it perfectly, but in a meeting room we strongly advise against it. The use of a better solution and professional equipment is then recommended.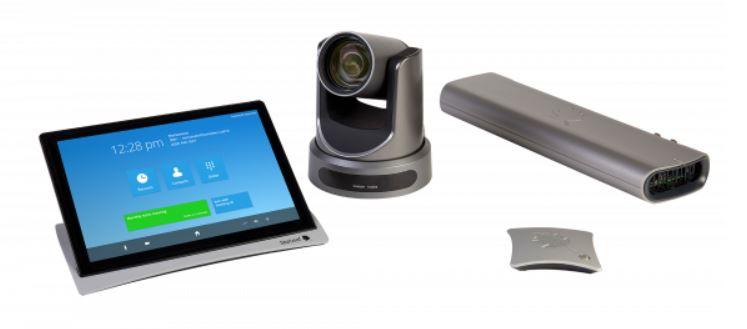 What solutions do exist and where should I base my choice on? This is a frequently asked question to which we are unable to give a clear answer. Depending on how our customer works, we can propose various solutions where the use of your laptop is key.
In times of coronavirus, we see the Microsoft Teams user base grow considerably every day. However, we cannot deny that in recent months many large organisations have made the choice to let the employee's device (BYOD) operate the entire meeting room. So with your familiar laptop, your familiar platform and agenda, etc. and then without stress plug in with 1 cable. It is also logical that the learning curve is relatively easy and smooth. We will map out how (coincidentally or not) our latest references have all chosen this approach. It also goes without saying that almost all choices in our portfolio do not require vendor lock-in. We are definitely convinced of the Microsoft Teams' power, but next year there may be something else on the program. You should always take this into account when investing in videoconferencing.
Below you will find an overview of our most recent references in Belgium & Luxembourg:
Roche's choice goes to Logitech MeetUp & Crestron Flex
The Logitech MeetUp is a compact system for small meeting rooms where both camera, speaker and three mics are built in. The unit only has a width of 40 centimetres. The MeetUp can be placed on a tripod foot on the table, whenever there is no space to put it on a table, it can also be wall-mounted. MeetUp connects to a computer via the USB type-C-connection.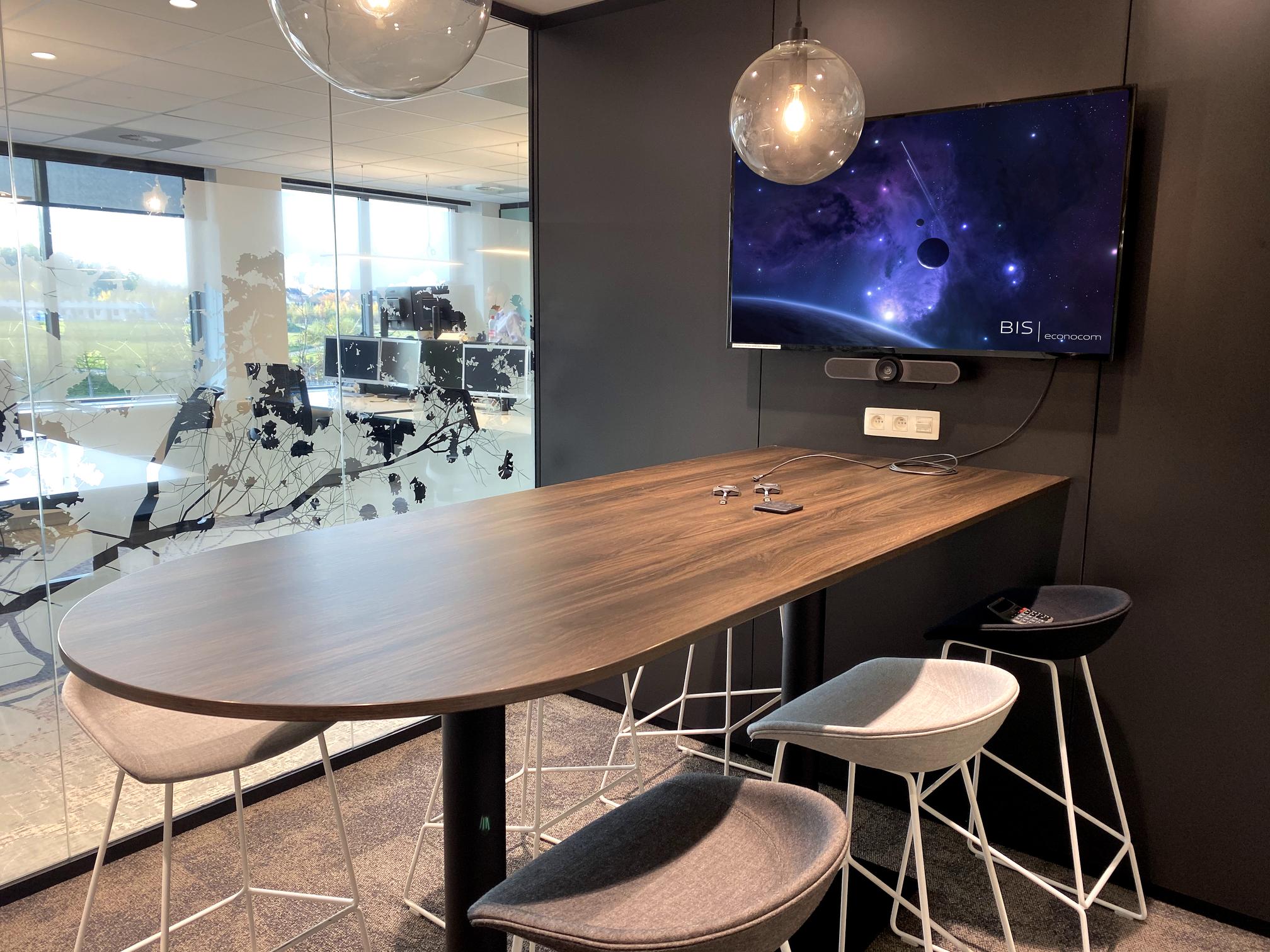 With a practical sound/video bar design Crestron Flex provides crystal clear audio with a beamforming microphone array, an integrated 4K high resolution camera with auto-zoom, people count and real-life image quality for larger spaces than MeetUp. Flex is a solution for Microsoft Teams (or Zoom Rooms and others) and works with a 10-inch touchscreen for a simple, intuitive user experience. We also linked the system to Barco Clickshare, so that presenting turns out to be wireless, easy, quick and stable.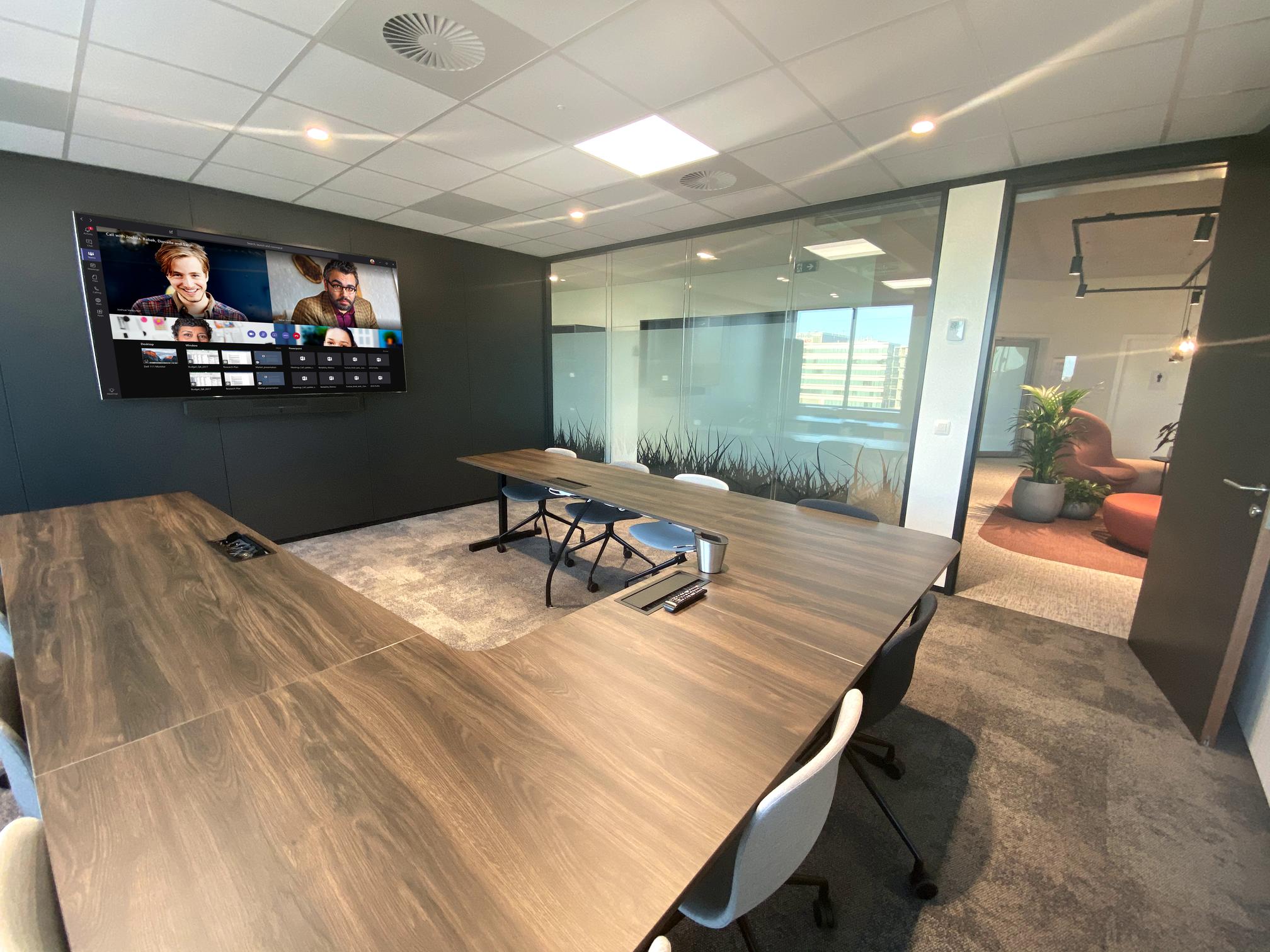 Leaseplan's choice goes to meeting rooms equipped with Poly & StarLeaf
StarLeaf videoconferencing is the most efficient way to bring people together and share ideas. StarLeaf videoconferencing speeds up your projects while saving costs and time. Whether it's a one-on-one video call or a conference with multiple participants, StarLeaf has the appropriate solution. StarLeaf videoconferencing systems are available with a USB camera or a PTZ camera that can rotate, tilt and zoom remotely. In addition, a system with one or two display connections can be chosen. When used in larger conference rooms, a second microphone can be connected to ensure good intelligibility.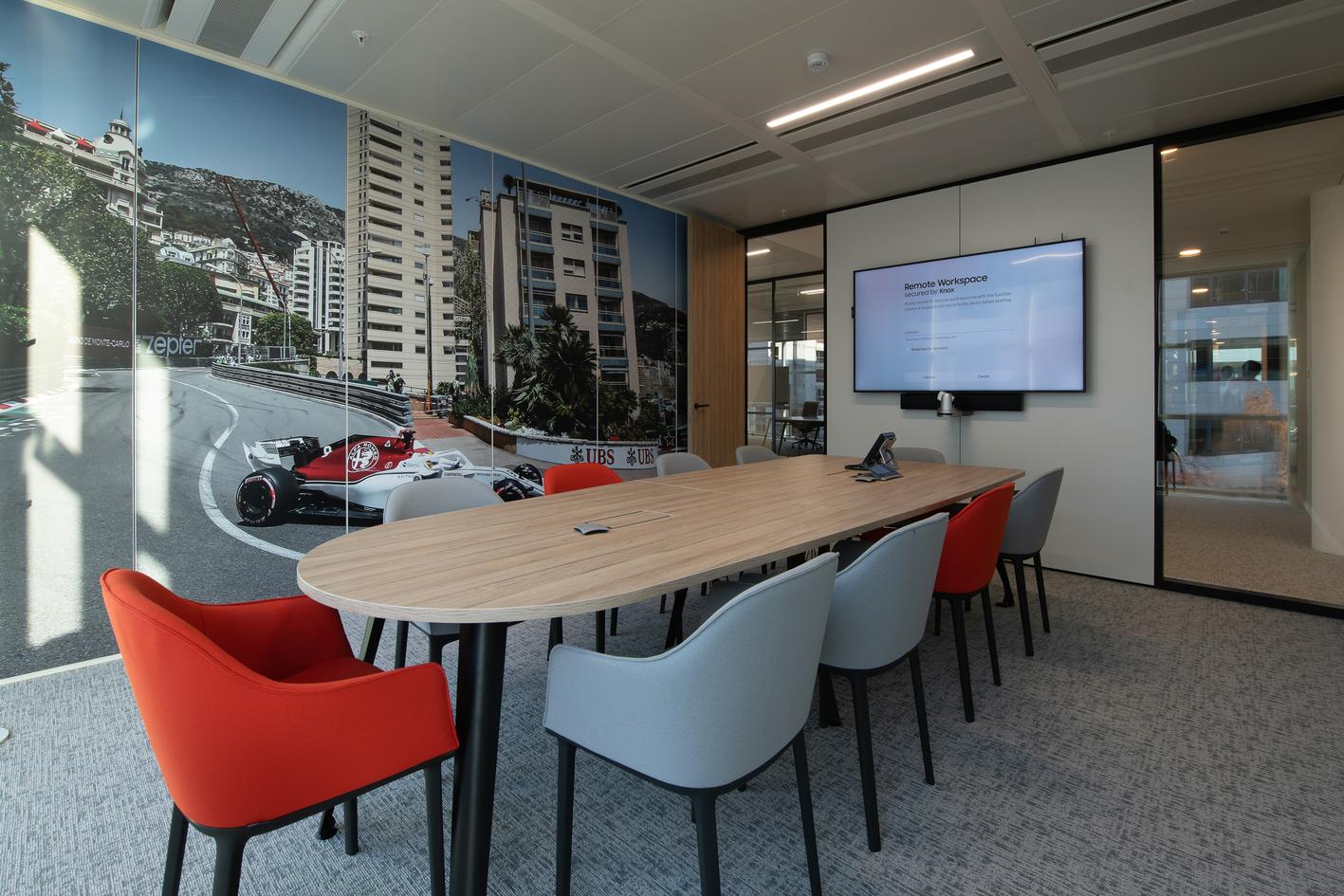 Good sound was of great importance to Poly when developing Poly Studio. The Acoustic Fence and NoiseBlock ensure that all ambient and background noises are filtered and that only important information is transmitted. This enhances the effect of the video meeting for all participants. Automatic people framing and speaker tracking zooms in on the person speaking and amplifies what he or she is saying. Thanks to the quality of sound and the 4K camera, speech and facial expressions come across clearly, making conversations better. This video bar is compatible with various collaboration applications, such as Microsoft Teams, Skype for Business, Zoom, GoToMeeting and Cisco Webex. In addition, it is possible to manage the Polycom Studio video bars in a central location, allowing the software to be changed and updated remotely.
Unilever's choice goes to Crestron Mercury
Together with the customer, the decision was made to let the users connect to each meeting room (small or huge) through Crestron Mercury. This Crestron scion combines all essential tools for telephony, conferences, collaboration and presentations in one single user-friendly console. Mercury allows users to present images and sound to the rest of the room directly and securely from their personal device.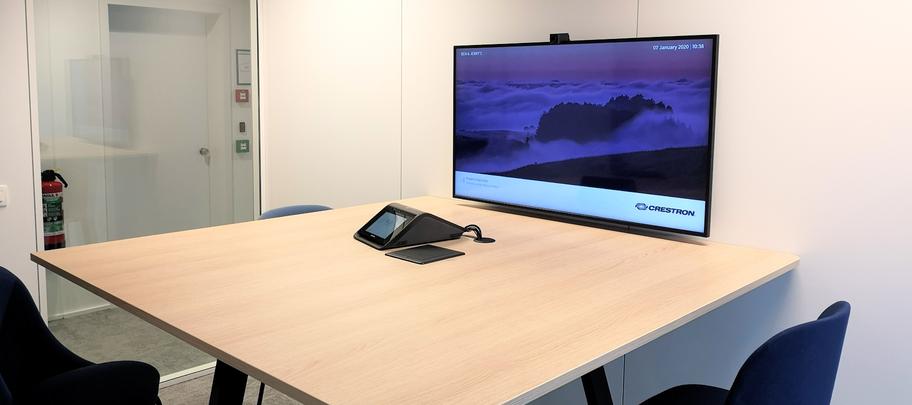 IEE's choice goes to Biamp Devio: A versatile solution for productive meetings
Designed for huddle rooms or small meeting rooms, Devio offers AV experiences for users of web-based meeting systems. It offers simple BYOD connectivity and allows rooms with their own computers to sound great. Devio has patented Beamtracking™ microphones and a professional high quality DSP to optimise sound quality and intelligently mix conversations from around the table, so that everyone participating in the conversation can be heard.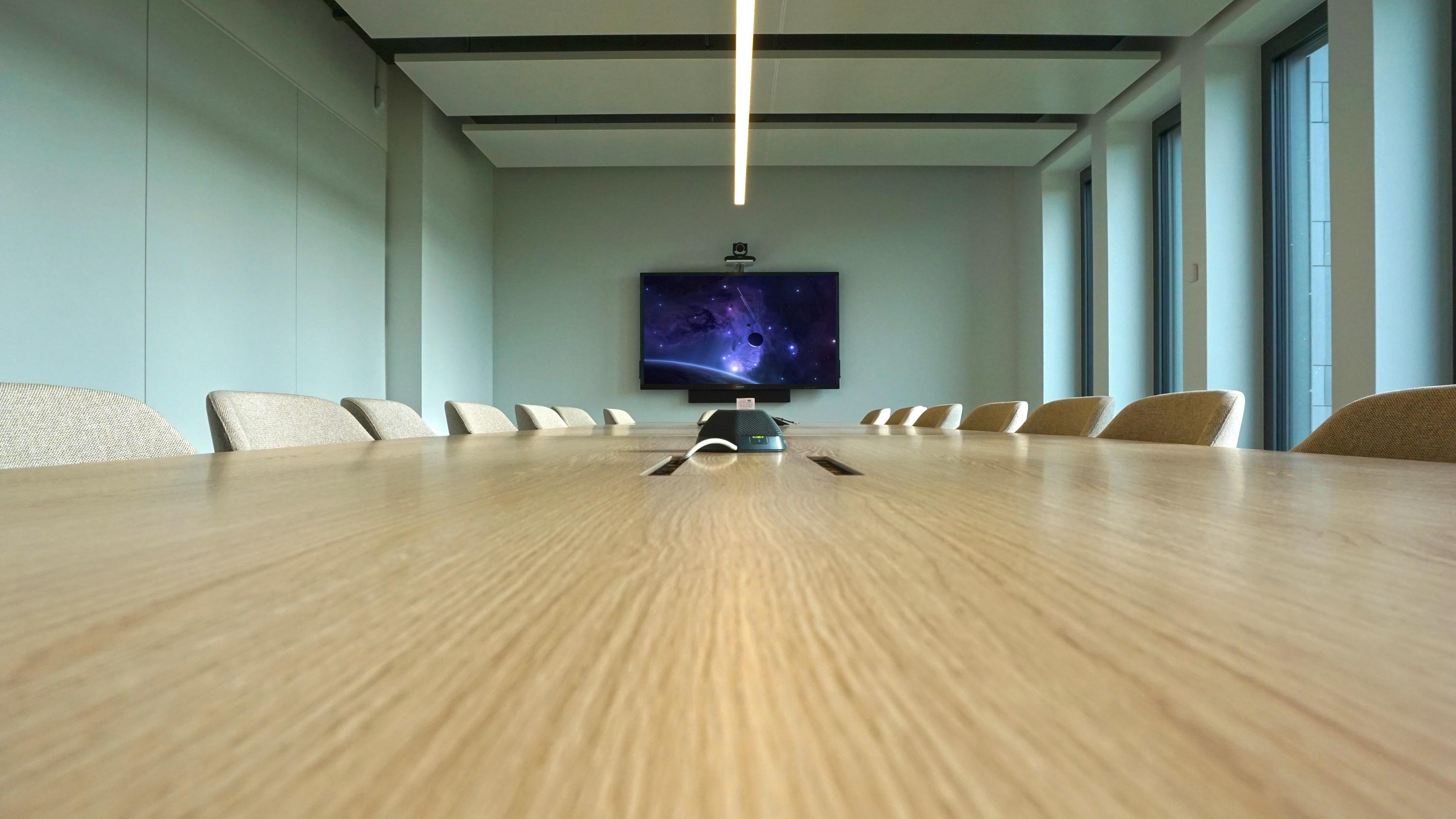 In short, we can offer the appropriate solution for every situation, taking into account the easy-of-use principle (plug & play) and the available budget.
All our sales engineers are fully at your disposal, also in these times, and we can perfectly guide your project by phone or through a (Teams) call and provide you the right advice.