AV as a Service proves its worth in practice
03-01-2018 13:00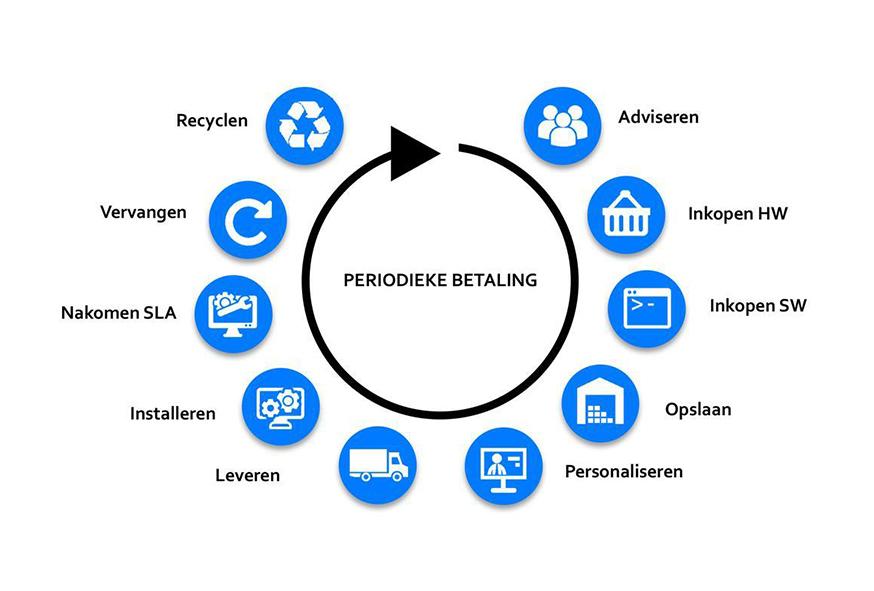 Do you remember? BIS ultimate launch of the AV as a Service concept in the summer of this year? We were the first in the market to offer our clients the possibility to no longer invest in the possession of Audio-visual & IT solutions, but to benefit much more from only the utilization of the equipment; in exchange for a fixed amount per month.
Full control in our own hands
The acquisition of BIS by Econocom in June, gave us unrestricted access to the world of as-a-service concepts and smart financing. Because we now have the entire chain of supplying, installing and maintaining the hardware, software and content in our own hands, as well as the smart financing thereof, you really benefit from our AV as a Service. In this area, too, our service is distinctive with
concrete and very tangible benefits.
More successful than expected
To be honest …. We expected success, but we did not expect it to be as successful as it was in the last months of 2017. Clients and prospects responded enthusiastically and shortly after we started, we received the first requests and orders in September. These include clients who sold their existing infrastructure to BIS through "sale & lease-back" - thereby generating cash - and now they use it at a monthly payment.
Also benefit from AV as a Service
You have read it … AV as a Service proves its worth in practice! If you want to know more, please visit our
website pages about AV as a Service.
Of course, you can also contact one of our consultants. We will be happy to visit you without any obligation.
Please call BIS +31(0)180 - 486 777 or use the contact options on the right.