Hitachi LP-WU6500: laser projection with up to 5,000 Lumen
13-11-2017 10:00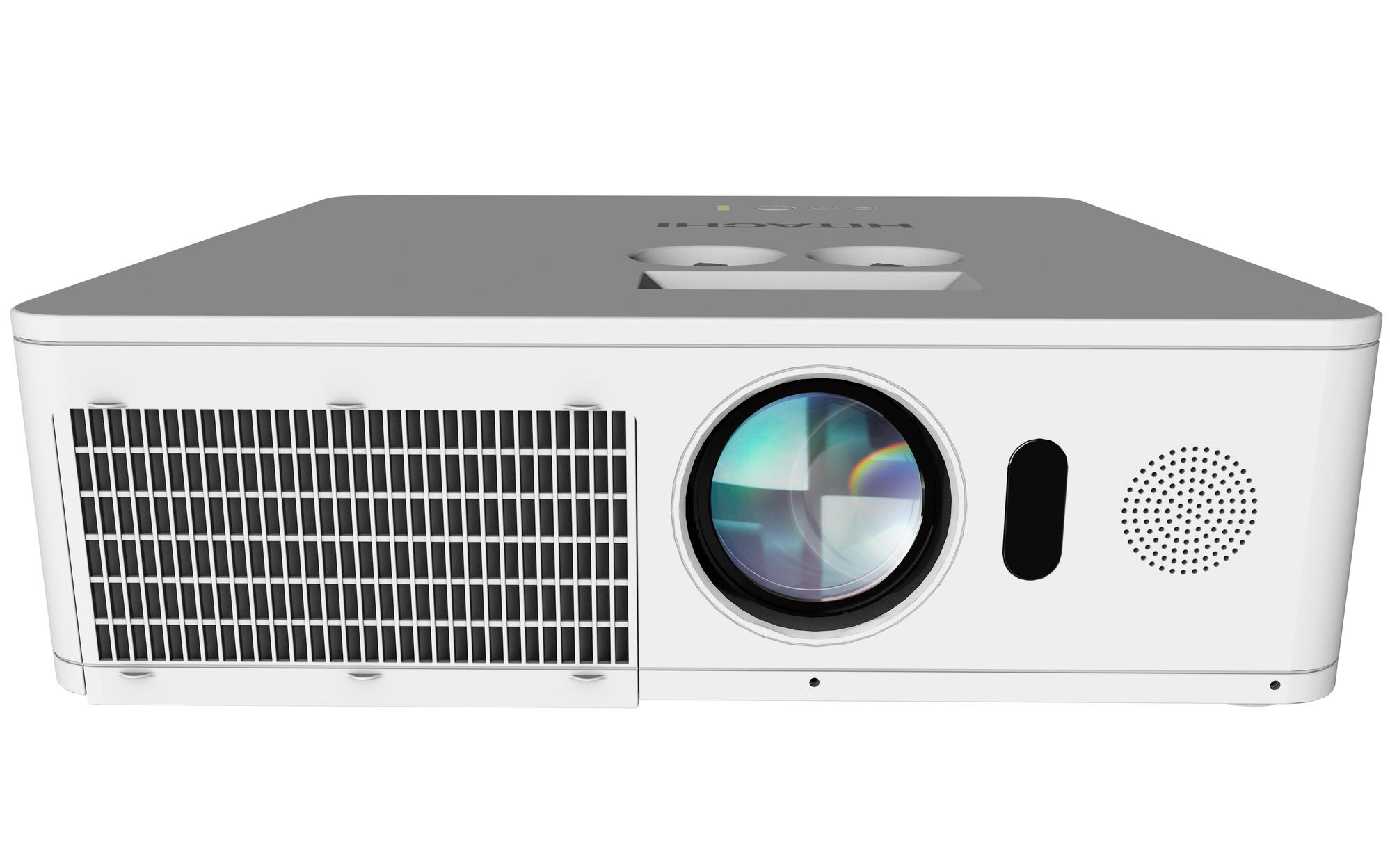 A laser projector with up to 5,000 ANSI lumen! The LP-WU6500 is a really welcome addition to the existing range of Hitachi LED projectors. A powerful projector from this innovative manufacturer, who knows how to convince and confirms once again that laser projection is absolutely the future.
Our environment as the biggest winner
Apart from all the benefits that laser projectors offer to their users, the environment is the biggest winner. Because the projector does not have a phosphor wheel, no mercury or light bulb that needs to be replaced during the lifespan of the projector, the waste that is harmful to the environment is kept to a minimum. In addition, these projectors consume much less energy than any other types. It's something that's good for the environment as well as for your running costs.
Highly versatile installation
Thanks to the brand new High Lumen Density (HLD) light source, the Hitachi LP-WU6500 emits considerably more light than projectors with conventional LED technology. This makes the projected image up to three times brighter while maintaining the colour authenticity thanks to the very high contrast ratio of 30,000:1. Naturally, this projector has all professional connection options such as three HDMI ports gates and HDBaseT; a technology that allows the transmission of Ultra HD signals through a standard LAN cable (Cat5/6) up to a distance of 100 metres. This makes this projector very versatile.
Innovative technology for great projections
With this innovative technology, Hitachi is seamlessly responding to the trend to do great things with projection against relatively low investments. Think of connecting projectors for seamless projections of exceptional dimensions or interactive projections against the wall or on the floor. But projecting 360 degrees on circular walls is also something that can be achieved effortlessly with current technology. In short, Hitachi's innovation offers numerous possibilities and puts projection back on the map.
Would you like more information about laser projectors or a tailored quotation without obligation?
Please call BIS +31(0)180 - 486 777 or use the contact options on the right.