Powerful VuWall video wall features now at BIS
28-09-2017 16:00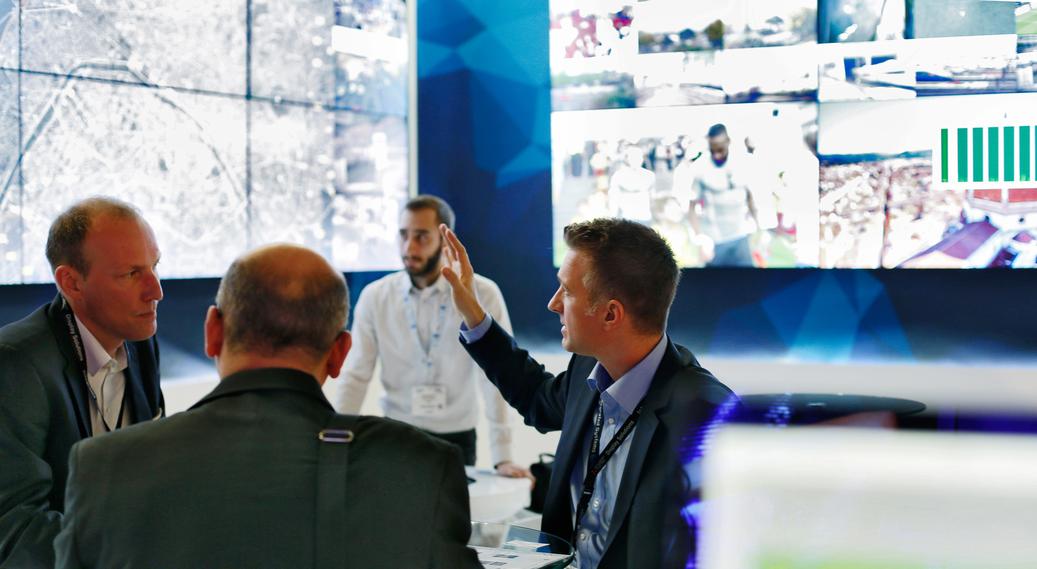 The popularity of video walls and multi-screen solutions is growing. Not only in control rooms, but also in boardrooms, auditoriums, assembly halls and lecture halls. This is not surprising if you look at the visual impact of video walls and the sharp drop in costs. More and more people communicate with less and less words. Presentations, dashboards, infographics… also in the business world image communication is becoming increasingly important.
End of complexity
Video walls offer a brilliant solution to this problem. But until recently, it was quite complex to show the content on the different screens. Especially if that had to be variable; one image over all screens, on all screens one image, picture display of different sizes and with different aspect ratios … it took knowledge and programming qualities to get this right. But from now on that is a thing of the past. Thanks to VuWall.
Multi-window collaboration
VuWall is the leading developer of software for controlling video walls or complex screen configurations. BIS has recently entered into a partnership with VuWall. And we are enthusiastic. Why? Because VuWall has built up a very good reputation by supplying state-of-the-art controllers. But even more so because of their stable, intuitive collaboration software, which enables powerful collaboration on multi-window solutions. Collaboration at the highest level!
Wireless content sharing
The latest descendant in the VuWall line-up is CoScape. CoScape is a wireless presentation system that makes it easy to collaborate and share content on a video wall or a large 4K monitor. Whether you are using a laptop, a smartphone or a tablet, you can share your content with your colleagues or other interlocutors in no time, without add-ons and very intuitively. The CoScape controller is installed in the conference room and connects to the video wall. Once the controller is connected to the network, the CoScape USB keys can be configured.
Would you like to know more about the different possibilities with VuWall? Do you have any questions about the technology?
Please call BIS +31(0)180 - 486 777 or use the contact options on the right.