Revolution in collaboration: BIS Huddle Solutions
28-06-2017 12:00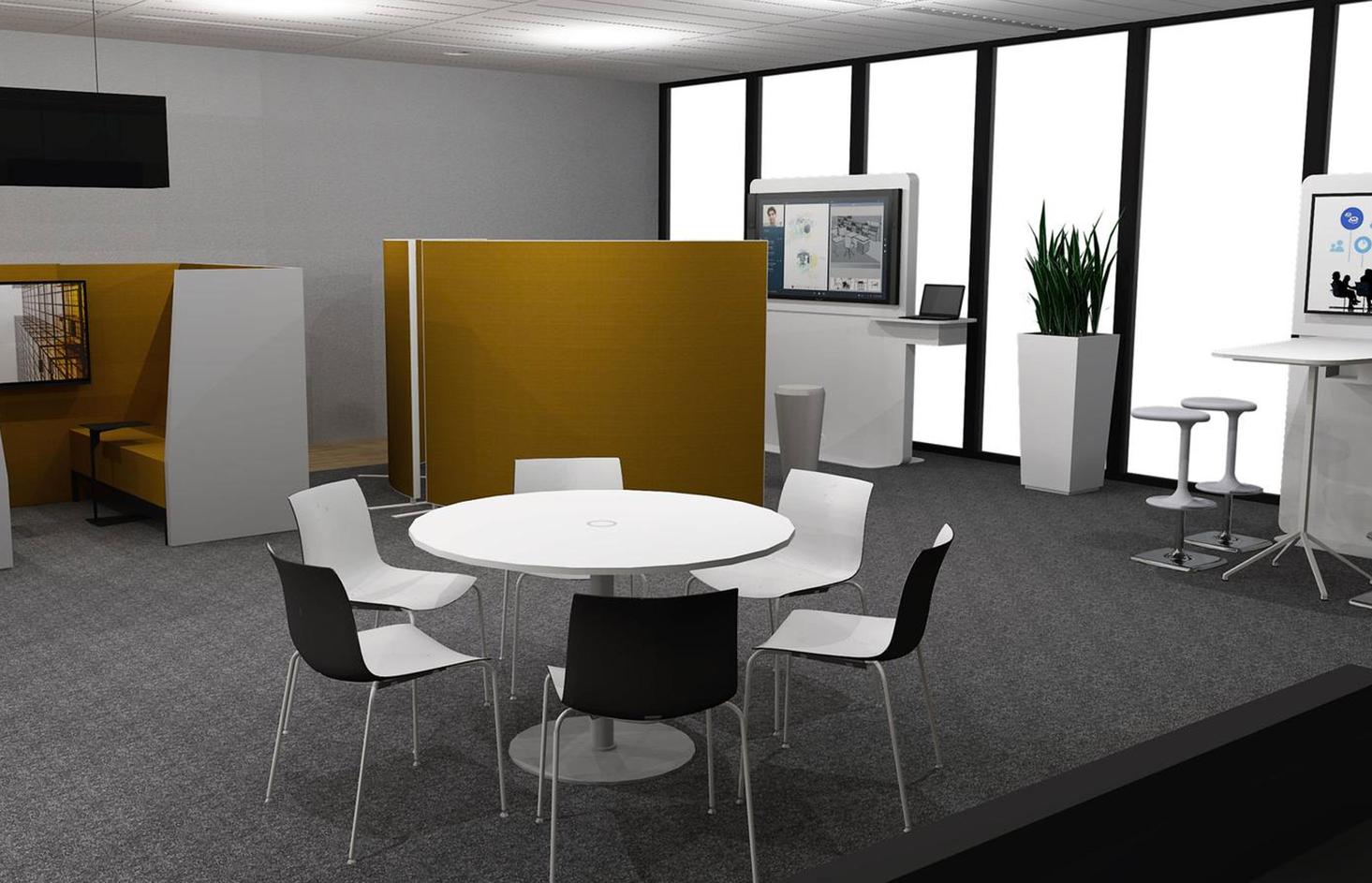 Do you have that need too? To be able to sit down quickly for informal team meetings? Or to work together on a project on an ad hoc basis? We come across this need in many organisations. That's why BIS has developed a complete line-up of Huddle Solutions, consisting of various all-in-one solutions that invite you to collaborate quickly and efficiently. All Huddle Solutions are available in different colours and with different furniture items, so that the solution blends in seamlessly with your environment.
All-in-one solutions for quick and efficient collaboration
The BIS Huddle Solutions are modular solutions that can be placed freely in a room. Depending on the model, our Huddles can accommodate teams of up to five people. These collaborative workstations feature a latest generation 49 inch HD LED screen (124 cm), 230V, USB and wireless charging options and the ability to display the images of a laptop or mobile device on screen, both wired and wirelessly.
Anyone can work with it
The cleverly designed functionality offers the user exactly the right support in his or her work. And with minimal effort. For example, the screen automatically turns on when someone sits down in the Huddle and instructions are given on the screen to connect his or her own device. If there is no activity at the Huddle for a certain period of time, the system will automatically go into standby mode. This ensures that practically anyone can use the BIS Huddle Solutions and it also saves energy.
Fixed modules for uniformity and flexibility
BIS supplies various Huddles; both for standing and sitting consultation and with more and less privacy. Because all Huddle Solutions are modular in design, you get attractive benefits. This way, you can place multiple types of Huddles while maintaining uniformity in appearance and use. This also ensures that every Huddle is used with the same ease and confidence; as a workplace, an anchor point, a collaborative location etc. And because the Huddles are completely independent, relocating them is not a problem and you will remain flexible with regard to the layout of your space(s).
Also available with Collaboration facilities
In addition to the standard Huddle Solutions, these are also available with Collaboration facilities. Equipped with a versatile, interactive collaboration display, these Huddle Solutions stimulate active collaboration within your organisation. This makes it easy to work with files on mobile devices and to use video communication.
More information? Contact us for a no-obligation consultation. Please call BIS on +31(0)180 - 486 777 or use the contact options on the right.