BIS Group being taken over by Econocom Group
03-05-2017 10:17
Combination makes digital transformation possible for any organisation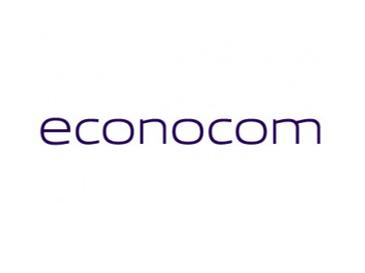 BIS Group, the Benelux market leader in room design and audio visual and IT total solutions, today announces it is being taken over by the French company Econocom. With 10,000 employees in 19 countries and a turnover of €2.5 billion, Econocom leads the way in offering relevant solutions – technology management, financing and managed services – that simplify access to digital technologies and remove obstacles, meaning organisations profit directly from all the advantages of technological transformation. The application to have the takeover approved was submitted yesterday to the Netherlands Authority for Consumers & Markets (ACM).
The next, promising step
The takeover has the backing of the entire BIS board and offers BIS every opportunity to develop its provision of services further thanks to Econocom and BIS's mutually enhancing competencies and overlapping client portfolios. Jean Pierre Overbeek, CEO of the BIS Group, says: "Econocom finances the digital transformation within organisations of every size and in every sector, and BIS has the technological knowledge and the ecosystem to achieve this transformation on an audio-visual and IT level. The takeover furthermore offers us greater possibilities to respond to the trend away from ownership to usage, with organisations increasingly less inclined to invest in purchasing, but rather in acquiring BIS solutions and services periodically as a service".
Good news for the market
The takeover by Econocom is also good news for BIS's current and future clients. Econocom's complete dedication to digital transformation, the unique blend of options (financial or otherwise), the scale and the focus on local entrepreneurship tie in seamlessly with BIS' DNA and vision. "We see technological innovation penetrating ever more deeply into buildings and work environments, to the point that the workplace and building are even supporting employees and o-operate with them. The speed of this development requires a great deal of flexibility from organisations", says Overbeek. "Together with Econocom, we can help organisations anticipate trends more flexibly, embrace technology more quickly and bring about continual innovation in the way people work/collaborate".
Good years behind us
The takeover by Econocom means BIS is saying farewell to Mood Media corp. BIS looks back on good years in which the company gained the space to do business, to put the client first, to introduce new solutions and services to the market, and to enhance its own, professional identity and approach. It is nevertheless expected that as part of Econocom, BIS will come into its own even more; partly due to Mood being profoundly retail and retail-experience oriented as an organisation, and both BIS and Econocom having a much broader client portfolio and scope.
Would you like more information?
Would you like further information on the takeover of BIS by Econocom? Send your e-mail to secretariaat@bis.nl or call +31 (0)180 - 486777.