Employers forego opportunities in the audiovisual and IT field
11-11-2016 11:00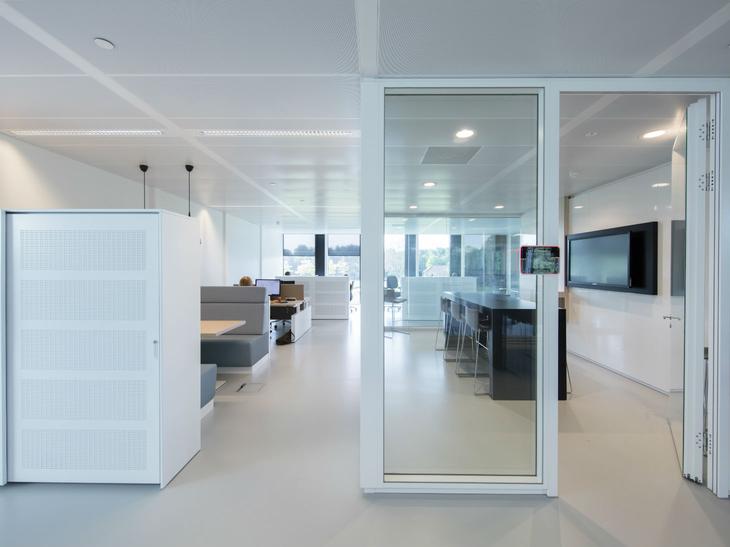 Where a lot of companies think they are on the right track in the field of audiovisual and IT solutions, it appears that many employees have a different opinion. They increasingly often get the opportunity to work flexibly outside offices, but the meeting facilities within the offices often leave much to be desired. This appears from research that Forrester Consulting carried out this summer among 1,087 employees.
New developments change the way we work. Hot-desking, working from home or from abroad: thanks to the latest technology the options increase. Companies see the benefits of mobile working and remote cooperation; and increasingly invest in this. However, employees also like to work together in the office. They also want to be productive over there. Moreover, people want to meet each other there, whether this is in person or through videoconferencing.
Solutions outside and inside offices
In order to properly cooperate within the same building or at the other side of the world, the proper audiovisual and IT solutions are required in the right place. The office is the centre of all productivity and can certainly not be left out. Too often one only looks at working at distance and the office itself is neglected. But the office is too important for that. People want to meet others here, exchange ideas and invite third parties. The right use of technologies, the right furnishing of conference and meeting rooms and a good corporate culture ensure increased satisfaction among employees and thus greater client satisfaction. Isn't this what we all want?
Opposing ideas
81% of the surveyed managers think that they have technology that positively influences collaboration, inspiration and progress. However, the meeting rooms still do not always meet the requirements of the employees. For example, the surveyed people say that they don't use 29 % of the meeting rooms at work, because the tools or the furnishing are not suitable for working in a group. The research shows that only 33 % of the medium-sized spaces and 26 % of the small spaces are properly furnished with audiovisual and IT solutions. Company bars and lunchrooms often have even less suitable equipment.
High satisfaction
SSo stop investing money in a room that is not used. Especially if you consider that an environment does meet the requirements, contributes to a higher satisfaction among employees and therefore also among clients. Luckily improvements are always possible. Choose the proper technology. Choose the right partner.
Would you like more information? A partner who thinks along?
Would you like more information on your options to realise spaces and solutions your employees are looking for? Are you looking for a partner who thinks along with you and realizes your wishes and requirements from the perspective of the application? A partner who takes bricks (surroundings), bytes (technology) as well as behaviour into account?
Please call BIS: +31 180 - 486 777 or use one of the contact options on the right.