Impressive image: huge high resolution images without borders
28-09-2016 13:00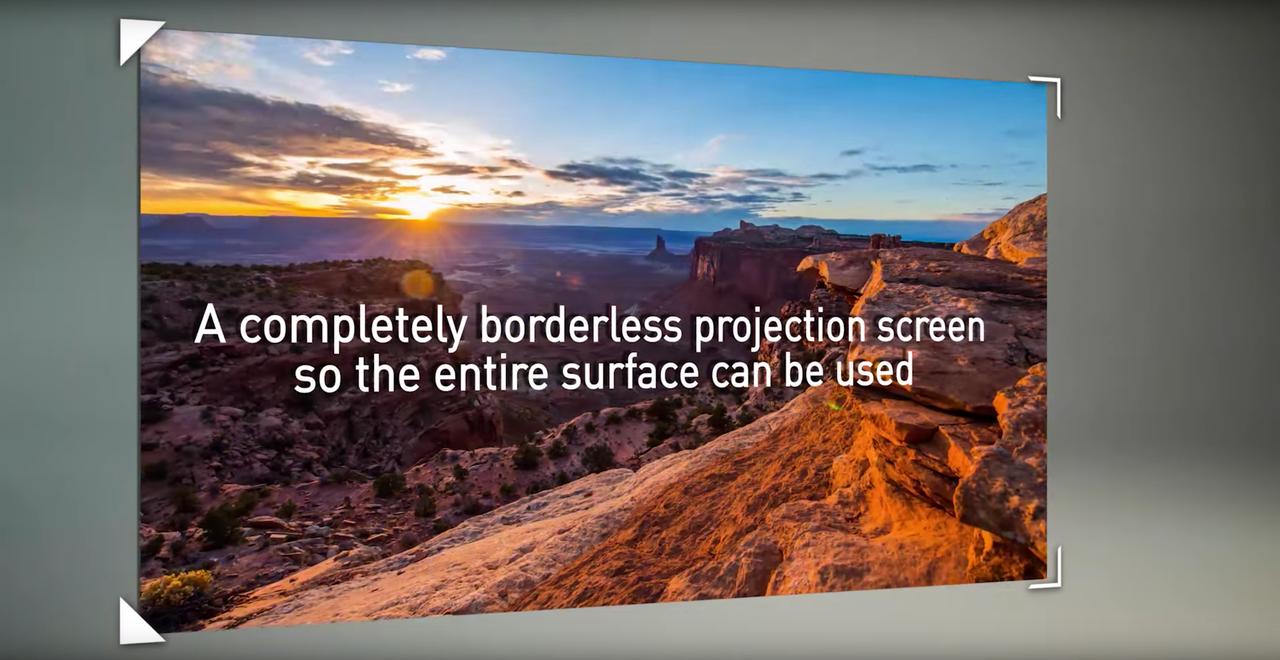 The Projecta's FullVision projection screens introduces a new type of projection surfaces. The cloth is tensioned to an aluminium frame and mounted at the back. The FullVision projection screens are also available with HD Progressive, the latest technology especially for 4K and UHD projection.
Unobtrusive installation, strikingly beautiful images
The FullVision projection screens are perfect for rooms in which the projection screen should be as inconspicuous as possible when not in use, yet offer the very best images when in use. Because the cloth is wrapped around the frame and mounted to the rear, there is no longer a frame around the white cloth. In addition, the frame can be mounted tightly to the wall so the screen hardly stands out, like a blank canvas.
The smallest available FullVision is 200 cm wide and the largest possible dimension is a whopping 600 cm wide. The aspect ratios of the cloth are 16:10 or 16:9. The FullVision screens are available with a matt white surface or with HD Progressive 0.6 - HD Progressive 1.3, so you always get the maximum result from your projection solution.
Get everything from your projector without disturbing the harmony in your interior.
More information? Please call BIS on +31 180 - 486 777 or send your question through the block on the top right.