The world's first LED projector with 3500 Lumen light yield
28-09-2016 12:00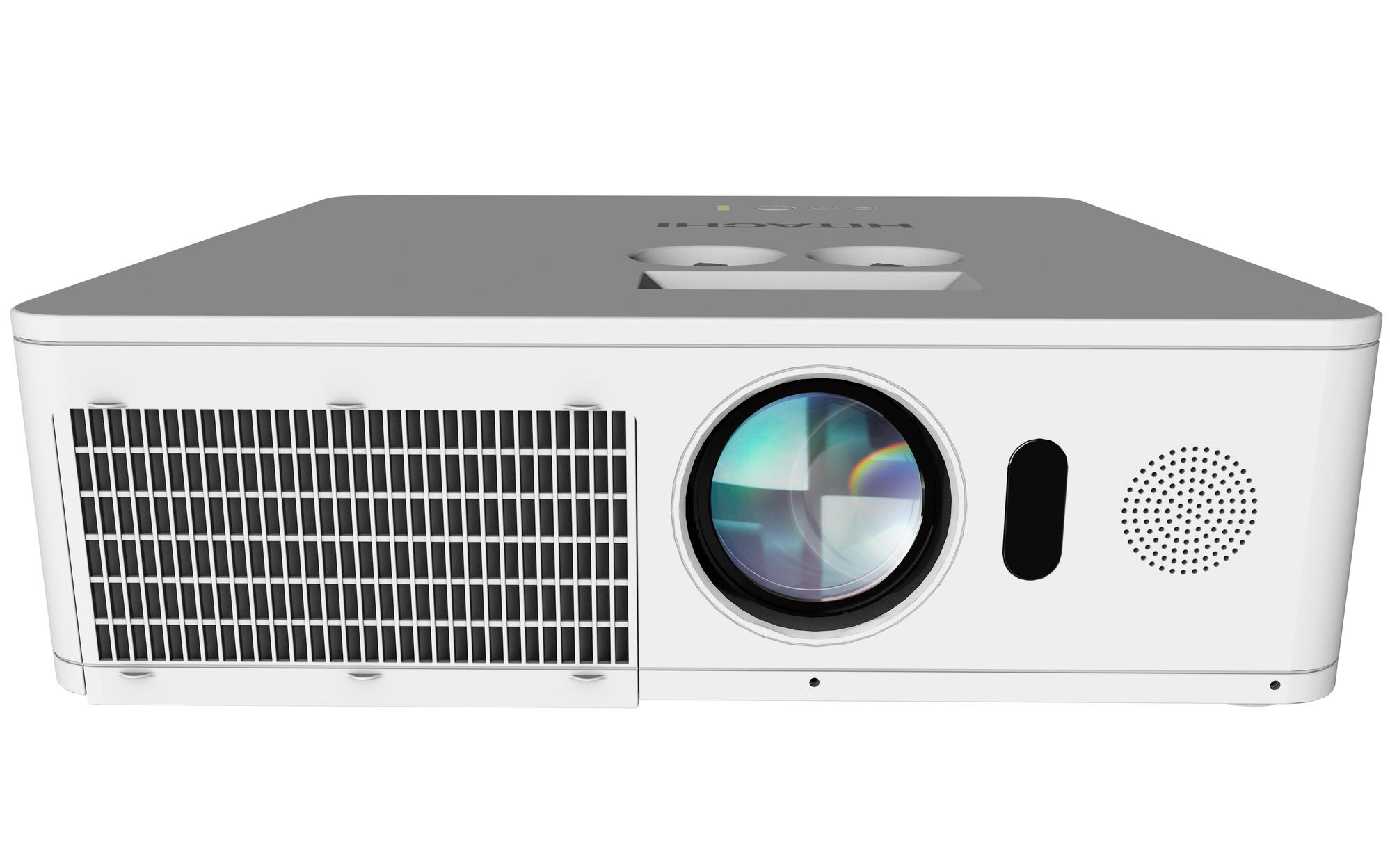 LED as a light source in projectors instead of traditional light bulbs. This has been used before in pocket projectors. But an LED projector with a whopping 3.500!! ANSI lumen has not been seen before. Hitachi makes it a reality! Therefore this is the beginning of an era that LED projection will really start replacing traditional projectors. With our environment being the biggest winner!
Four times more light
Hitachi's New Ultra Solid Engine Projector is the world's first 3,500 ANSI Lumen LED Projector. With the brand new High Lumen Density (HLD) light source this projector projects four times more light than the current LED technology. As a result the projected image is up to three times clearer while preserving the colour fastness due to the very high contrast ratio of 30,000:1. Obviously this projector has all professional connectivity such as multiple HDMI ports and HDBaseT; a technology that enables the transfer of Ultra High Definition digital media signals through a standard LAN cable (Cat5/6) over a distance of 100 metres.
The environment is the biggest winner
Besides the benefits that LED projectors offer users, ultimately the environment is the biggest winner. Because the projector has no phosphorus wheel, no mercury and no light bulb which must be replaced during the lifetime of the projector, any environmentally harmful waste is kept to a minimum. In addition, these projectors use much less energy than other types of projectors. This benefits both the environment and your running costs.
Innovative technology for literally grand projections
With this innovative technology Hitachi flawlessly responds to the trend to do great things with projection - at relatively low investments. Think of linking projectors for seamless projections of exceptional dimensions or interactive projections against the wall or on the floor. But also 360 degrees projection on circular walls is no problem with the current technology. In short the innovation of Hitachi offers numerous possibilities and truly puts projection on the map again.
Would you like more information on this innovation of Hitachi or a non-binding customised quotation?
Call BIS +31 180 - 486 777 or use the contact options on the right.