Microsoft Surface Hub – BIS installs the first solutions in Western Europe
30-06-2016 11:00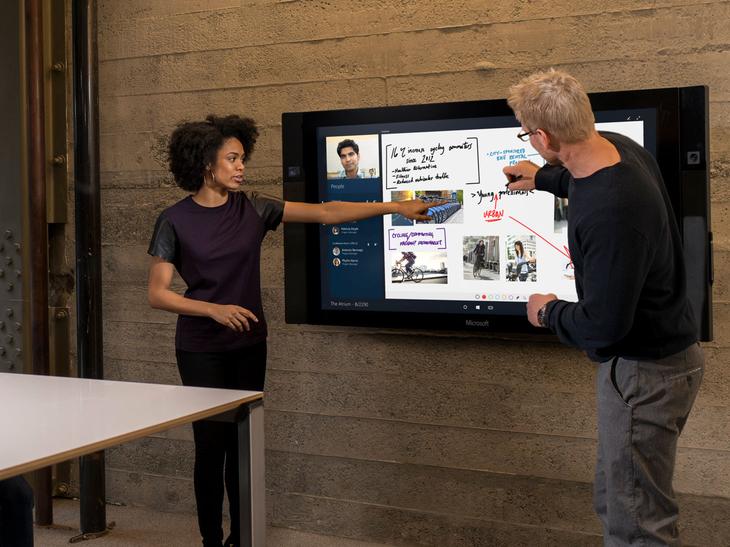 In June Microsoft began delivering the Microsoft Surface Hub. Therefore, as a full Pro Hub dealer in the Benelux we have already installed the first solutions at our clients with this promising Microsoft product. The first user comments about this breakthrough Microsoft technology are very positive.
Full Service Microsoft Hub supplier
BIS has entered into a strategic alliance with Microsoft for advising, supplying and maintaining Microsoft's latest collaboration solution. The Microsoft Surface Hub is a solution that will permanently change the way groups work together. Immediately following the well-attended product launch in December the demand for the Surface Hub was huge. We are therefore pleased that meanwhile, Microsoft can meet the high demand and we can realise the solution at our clients.
Unlike other collaboration solutions
Numerous manufacturers have launched innovative collaboration solutions. These are all products meant to improve cooperation (whether or not remote). The Microsoft Surface Hub is the first global platform in which all key elements are integrated and aligned to maximise the "power of the group". In addition the Surface Hub is a very powerful all-in-one collaboration tool. Because all these elements are also bundled in a Windows environment, the use of the device is very simple.
Are you curious about the possibilities in practice? Please call BIS on +31 180 - 486 777 or send an email to info@bis.nl for an appointment.