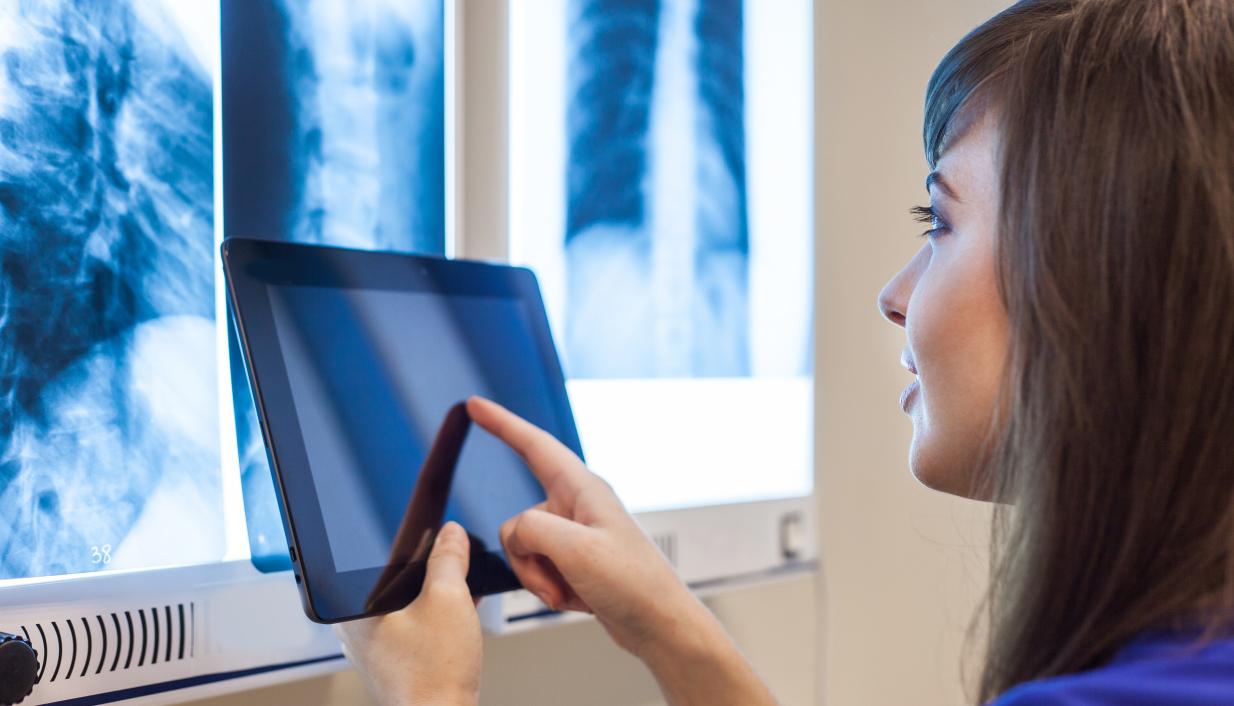 The iPad and other tablets conquer the care sector. More and more health care institutions discover the added value of these interactive i-devices. The newest generation of tablets offers all it takes for significant efficiency improvements in care. Consult the electronic health record near the patient's bed? Have a rapid look at a data transfer? Watch the last x-ray while drinking a coffee? The iPad makes it possible and offers the most up-to-date information.
The inconvenience of an iPad and other tablets is that the screen size is too small in order to make the information visible for everybody. BIS has found a brilliant solution. Our engineers make it possible to establish a connection between your tablet PC and large displays (projection or LCD/LED screen) so that you can share your information from your iPad with everybody. Perfect for data transfers, patient discussion and multidisciplinary consultations.
The specialists of the
BIS Health Care team
are keen to illustrate you the possibilities and ensure that the implementation fully meets your expectations.
Need more information? Call Call +31(0)180 - 486 777