Digital communication in the open air and at public locations
In addition to our solutions for information transfer in buildings, BIS|Econocom also supplies solutions for outdoor communication. Our special outdoor displays make it possible for you to communicate appealingly and digitally with target groups in the open air or in major indoor venues such as shopping centres, libraries and museums.
There are all kinds of possibilities when it comes to outdoor displays. For example, digital posters, totems, city displays, digital billboards etc., but the possibilities are also endless in terms of dimensions and shape.
The fact that BIS|Econocom exclusively collaborates with leading brands makes it possible for us to create sustainable and professional solutions for all applications. In doing so, we differentiate ourselves from competitors by managing the complete process for you; from initial recommendations to final installation, from telephone support to preventive maintenance and obviously also by delivering the graphic design for your message, which after all is the crux of the matter.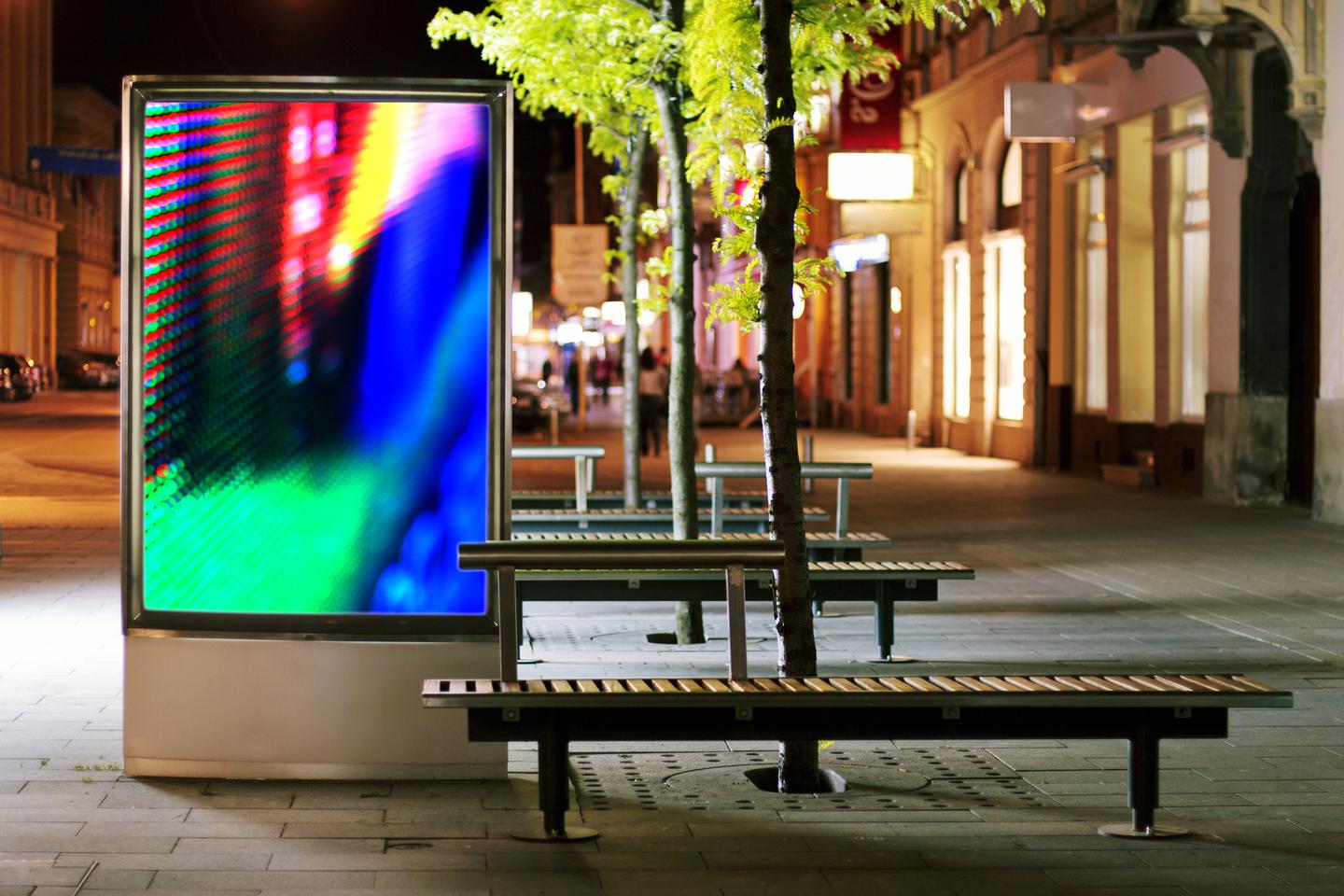 Due to their dynamic character, digital displays combine an unusually large reach with a very high attention value. For example, combined or alternating displays of videos, text, images, date and time. And all of this is matched to the location, the time of display and the target group. Automatic brightness controls ensure optimum light intensity in relation to the ambient light level, making your message maximally visible at all times while minimising energy consumption.
BIS|Econocom offers various solutions for communicating in large buildings or in the open air:
Scrolling news tickers
Digital Posters
Totems
Mobile LED systems
LED Walls
City Displays
Digital Billboards
Video walls
Outdoor displays are excellent display tools for integration in your digital signage/narrowcasting campaign (communicating with a precisely defined target group at the time of your choice and in the location of your choice). Read more about the many possibilities offered by BIS|Econocom in this area on our special page in the Digital Signage section.
Because the possibilities for outdoor communication are so extensive and allowance must be made for so many different environmental factors - e.g. regulations relating to construction, safety and appearance - we not only advise you on which solution is the most suitable for your situation, we also organise solution delivery from A to Z and can even arrange the required permit applications for you. You can concentrate fully on other things!
Please contact us now for no-strings-attached advice.