Clear and insightful signage
Traditionally printed signage is more and more often replaced by digital signage. Not surprisingly, because columns and central LCD information screens offer the same information as static signs but include the possibility to modify and supplement the information at any time of the day. Your wayfinding as part of your communication strategy.
One information platform for all your information
You can integrate your wayfinding in your digital signage platform. The biggest advantage of your digital signage platform is that from now you only have one platform for all your public communication in and around your building. In addition to displaying smart routing information, it is possible to (at the same time) show all kinds of other information, such as traffic information, the latest news, important announcements and/or your daily offer(s). These are just some examples of what you can communicate. You are fully in control.
Routing information always adjustable
Digital signage has the great advantage that the routing information is always adjustable. The use of your building is dynamic, so your signage should also be. A broken lift? No problem, the route is directly modified. Some departments have moved? Simply change it in your user-friendly digital signage software. A temporary renovation? Instead of hanging handwritten A4-papers with the amended route everywhere, your information screens display which way to go to get to the right place. Professional. Exactly how you want to come across.
Interactive signage
In addition to sending information to your "public" with information carriers such as LCD screens, it is also possible to make your wayfinding interactive. With a touch of a finger on, for example, an interactive kiosk, visitors can request the information they are interested in. Think of looking for your favourite shop in a large shopping centre or a certain gate at the airport. In addition to route information you can also display the opening hours, special offers or other information that are interesting or relevant at that moment.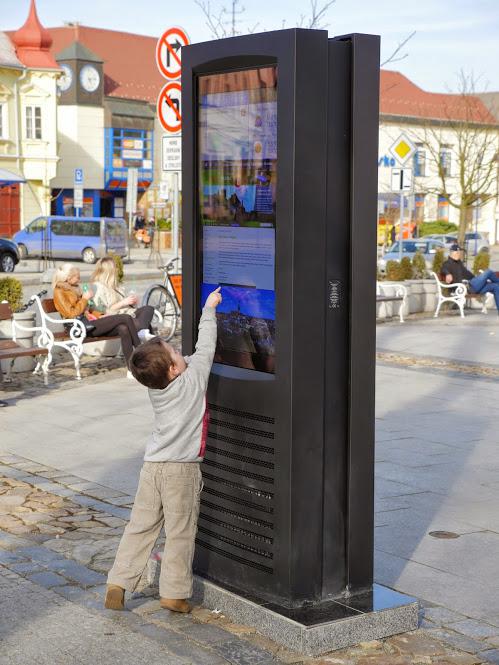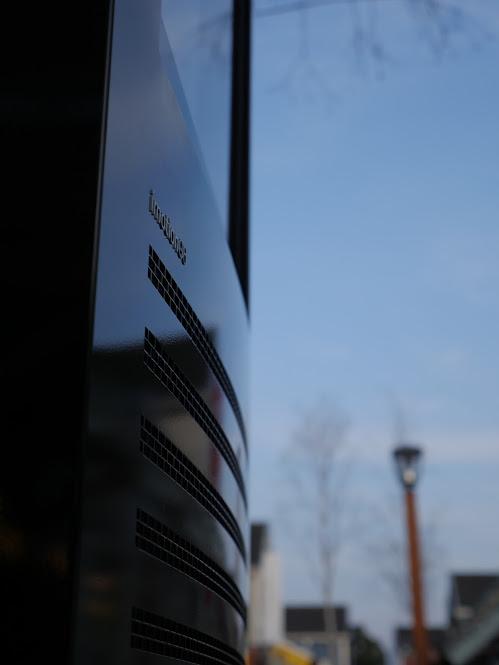 BIS|Econocom delivers your entire solution from A to Z
BIS|Econocom delivers your wayfinding solution from A to Z. Together we first assess your building and the visitor flows to be expected. On the basis of that information a plan can be prepared about what kind of information carriers are necessary, where and what type of information must be displayed on what screen. All hardware and software is installed professionally and the content is implemented.
BIS|Econocom Digital Productions provides the design of your wayfinding content
BIS|Econocom Digital Productions takes the graphical representation of the information on your information screens on its behalf. Our designers can fully unburden you. Think of the graphic representation of your building in 2D or even 3D and arranging the layout of your wayfinding information in your corporate identity. Obviously, supplemented by information feeds that are interesting for your public, such as the news, the weather and traffic information. Our designers are familiar with the software and work closely with the BIS|Econocom project manager. Everything is perfectly aligned. An external agency for the design of your presentation is not necessary.
More information?
Would you also like to replace your current wayfinding system with a digital solution and benefit from all advantages? Or would you like to integrate the wayfinding in your existing narrowcasting system? Please contact us for personal advice.
Please call BIS|Econocom: 0180 - 486 777 or please contact us through the contact block on the right.
Return to BIS|Econocom Narrowcasting.
Return to BIS|Econocom Smart Buildings.