StarLeaf: Videoconferencing in the cloud
Two major trends in the field of audio-visual & IT are video conferencing and cloud computing. StarLeaf combines these technologies in a unique manner and has created a video communication solution that can be easily accessed on all platforms and devices. As a result, users never have to worry about the compatibility of their video equipment with that of other video users. A reassuring thought.
Benefit from video conferencing without purchase, management and maintenance
Thanks to StarLeaf Cloud, the user benefits from all advantages that video communication offers, without the disadvantages of purchase, management and maintenance. StarLeaf takes care of everything, so that your organisation can work together flawlessly. Without worries about partners' internal or external systems.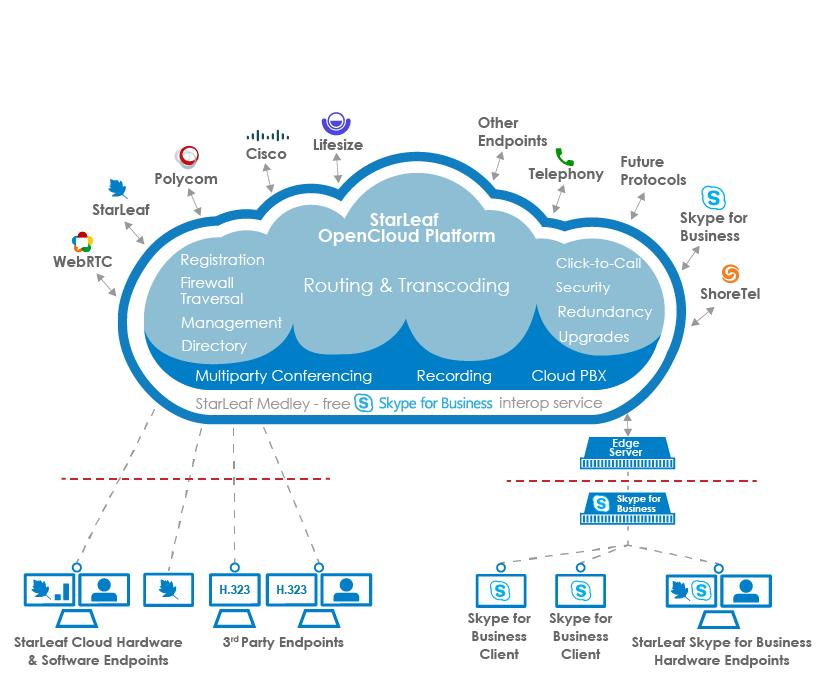 StarLeaf completely integrated into Microsoft Teams
StarLeaf for Microsoft Teams brings everyone together with high-quality StarLeaf video quality, regardless of whether they use Teams, Slack or any other collaboration use. This even applies to external parties.
StarLeaf for Microsoft Teams works just like you do with Teams but offers a number of handy extra features. For example, you can participate in a StarLeaf video meeting or make or schedule a meeting without leaving your Team chat or channel. And since StarLeaf integrates seamlessly with Microsoft, you can easily manage meetings in your Teams and Outlook agendas.
Reliability is top priority
The StarLeaf Cloud was built from the ground up using StarLeaf technology. This cloud does not depend on third-party systems, making it reliable and safe. It is also fully redundant and duplicated in different Points of Presence (PoPs). Therefore, in the exceptional case of a failure, the connection will be automatically redirected to an alternative PoP.
Full security
We take security very seriously, which is why StarLeaf owns and manages its own cloud network. StarLeaf Cloud uses certificates-based verification and encryption to ensure the privacy of all messages and store all data in your local jurisdiction. The firewall traversal solution is designed to use a single TCP gate and up to a maximum of one UDP gate. This means that you do not need to open any ports through your firewall that may weaken your network's defences. StarLeaf also performs regular security audits and even offers a bugbounty program to make sure we prevent all vulnerabilities.
Global connectivity and service quality
StarLeaf has a lot of Points of Presence, strategically located all around the world to ensure unparalleled connectivity and efficient low latency calls. They use advanced technologies to deliver the highest possible service quality, regardless of the network. They use intelligent codecs uses, front error correction and dynamic bandwidth management. This technology delivers exceptional quality, not only on enterprise-class networks, but also on less reliable networks such as the internet.
Fast to implement, easy to manage
The core of the StarLeaf Cloud is a management portal that gives you full control over your StarLeaf implementation for video conferences. Through this dashboard, you can manage room systems and users, including all additions and changes. Continuous management is also made easy, with the possibility to remotely update settings for full deployment of meeting rooms anywhere in the world.
Open Platform
StarLeaf has been built for flexibility and to be used seamlessly in your existing way of working. That's why StarLeaf offers a series of APIs that allow BIS|Econocom to integrate the functionality into your organization's workflows and business tools.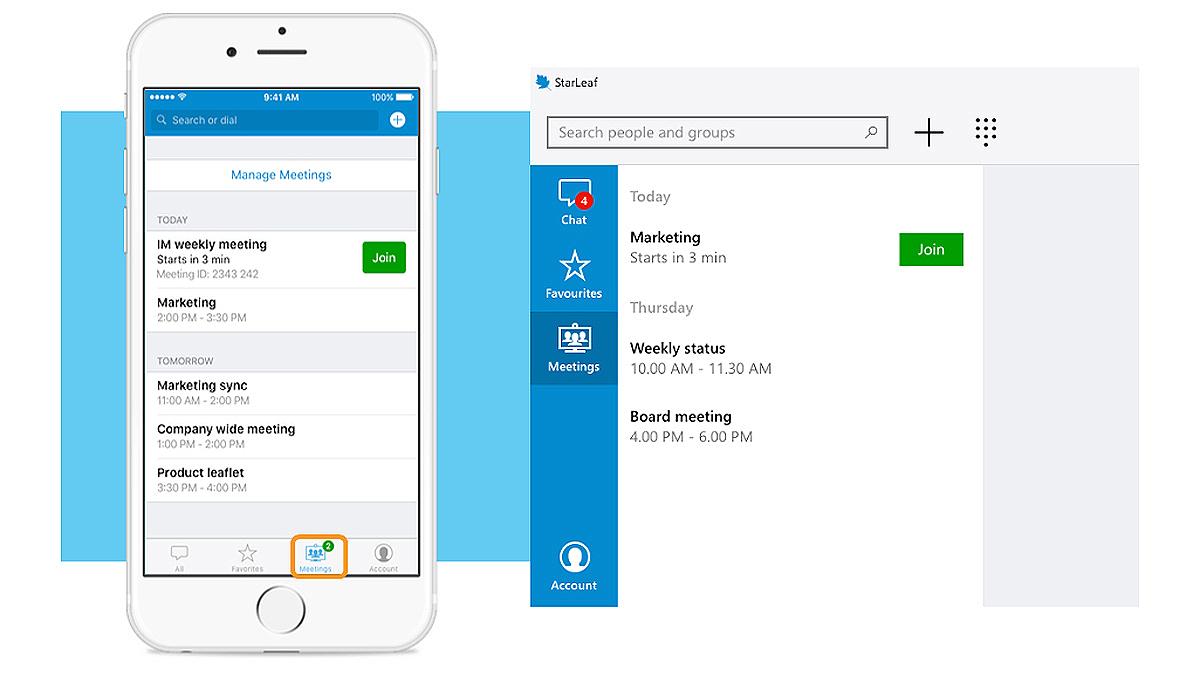 StarLeaf app
The StarLeaf-app is an easy, secure and reliable application for sending messages, setting up meetings and making calls. It works from any location, on any device, so that your employees can easily collaborate, share and discuss while at work. StarLeaf is fully compatible with other third-party video telephony devices.
Ask for a Starleaf demonstration license and experience the benefits of this platform for yourself. Call +31 180 - 486 777 or fill in the contact form on the right.